Golf in Asia has truly come of age with 12 Asian layouts included in the latest Golf Digest list of the Top 100 courses worldwide.
While the usual suspects are deservedly at the top, Hirono (Japan) came in at 21, Shanquin Bay (Hainan, China) at 37, Serapong course at Sentosa (Singapore) at 58, Kawana (Fuji, Japan) at 64, The Bluffs Ho Tram Strip (Vietnam) at 74, the Lake course at Spring City (Kunming, China) at 75, The Club at Nine Bridges (Jeju, Korea) at 79, The Els Club Teluk Datai (Langkawi, Malaysia) at 83, Nirwana (Bali, Indonesia) at 84, Tokyo GC (Japan) at 85, Sheshan (Shanghai, China) at 86, Naruo (Hyogo, Japan) at 96. A great endorsement of Asia's golf legitimacy – and there were three Middle Eastern courses included, as well as 11 in Australia and New Zealand.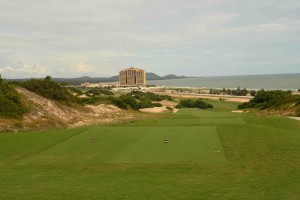 Photos are at The Els Club Teluk Datai (top) and The Bluffs Ho Tram (below) — both are new in the list and now recognised among the world's best.
---
Paul Myers
January 6th, 2016
The article "12 Asian Courses in World's Top 100" was originally published on http://www.asiantravelmedia.com/12-asian-courses-worlds-top-100/