Paul Preston, an American PGA shares why he came to Vietnam to invests in a swim school.
• How did you become a PGA?
I started competing at the age of 10 in Arizona; winning the state junior championship several times. I played through High School and into college, turning professional at 20 years old in order to keep pursuing my competitive career and to play at the highest level; teaching and playing golf competitively. I became a Head Golf Professional at Las Sendas Golf Club in 1998 and then Director of Golf Operations at Red Mountain Country Club in 2002.
• Why did golf interest you?
Golf is introduced primarily through families who play and bring that to their children. My grandmother, father and uncle were all scratch golfers and won many amateur championships in both Arizona and Iowa.
I have always loved the game and teaching people to get better. Golf continues to grow throughout the US and Arizona is a mecca for resort golf and has over 140 golf courses in the state with a population of 6M. people. With so many golf courses and the winter months being the best time of year to play, our summer green fees are very low making golf affordable to all income levels.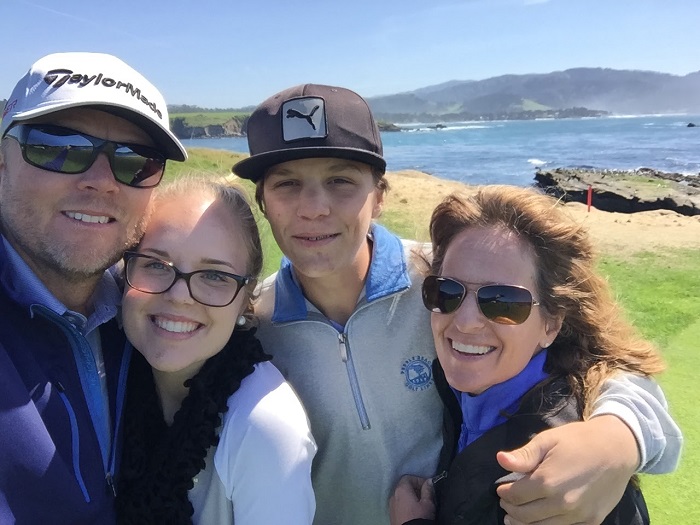 • Any advice to those who wish to become a PGA?
It is crucial to not only play well, but to understand the strategy of the game as well as teaching others. Teaching others and junior players is key to excelling the game in Vietnam. To be a member of the PGA, there is a rigorous education program with testing, internship, taking 3-4 years. It is much like college degree. And the Professional Golf Management program is offered at 10-12 universities in the US and upon graduation the student is both a member of the PGA and a business degree.
• What is the story that brings you to Hanoi?
We have good friends in Hanoi who have helped us bring our company to the country to serve the people and children. Our first location for Aqua-Tots Swim Schools will open in Hanoi in October and we are excited to teach and serve the community.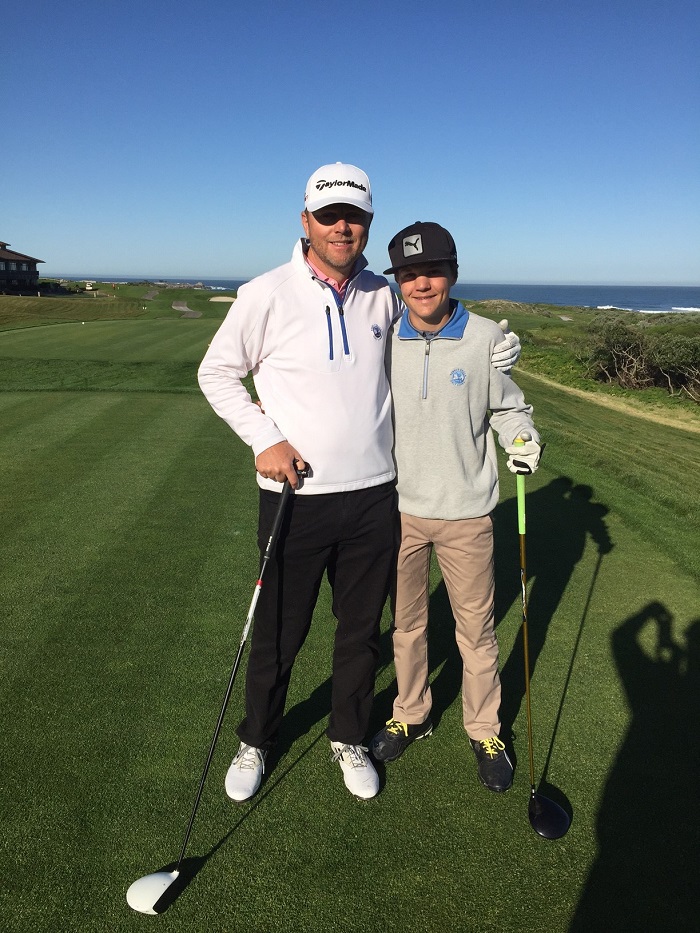 • Why are you interested in building not a golf course but a swim school?
In learning of the high drowning rate in Vietnam, (2nd highest in the world) we want to change that for the families. It is a vital skill that we hope will change the community. Eventually, I would love to open a golf course and teach people this great sport.
• Can you share about AT Swim School?
Aqua-Tots was founded in 1991 in Mesa, AZ and started to franchise in 2008. We have been opening 8-12 locations a year of the past 7 years with over 20 locations opening in 2016. Currently, there are 68 locations in 4 countries. We are excited about the growth not only in the US, but especially in SE Asia with our location opening in Hanoi this year and Bangkok next year.
• How does golf help you in business?
Golf is by far the hardest game to master and so is business! The twists and turns of a round of golf helped prepare me and have taught me patience, perseverance and persistence.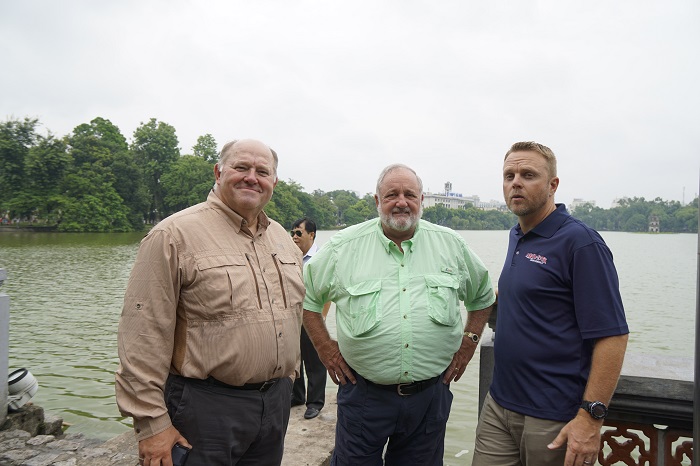 Personal Information:– Name : Paul Preston

– Home city: Mesa, Arizona

– Years of PGA golfers: 18 years

– Handicap: +2

– Performance : around par

– Hobby: play golf with 13 year old son.

– Best golf course you ever played: won the 2009 Pebble Beach Pro-Member Invitational broke Tom Watson's course record at Spanish Bay Golf Links at Pebble Beach shooting a 66.
Golf in the USA
• Population: 320M
• Number of golfers: 25-30M
• Number of golf course: 15,000
• Number of holes: 262,000
• Public courses: 11,500
• Golfer who play public course: 90%
The post From Golf Course To Swim School appeared first on VGM Viet Nam Golf Magazine.
The article "From Golf Course To Swim School" was originally published on http://vietnamgolfmagazine.net/en/from-golf-course-to-swim-school/