Travel and Lifestyle
Nov 5th, 2018
KN Golf Links one of the more unique properties he's ever worked with
Words: GolfPunk
One of Vietnam's fastest growing beach resorts now has a brand-name golf course to support the area's lofty tourism ambitions.
The Greg Norman-designed KN Golf Links has now officially opened in Cam Ranh, site of a spectacular, 8-kilometer crescent of sand that is rapidly becoming a destination of distinction in Southeast Asia.
Over the last couple of years, more than 30 hospitality projects have either gone up or broken ground along Long Beach, the southernmost end of which is the only real estate that sits between KN Golf Links and the ocean.
"I would put KN Golf Links up there in the top 10 in terms of unique properties I've ever been able to work with," said Norman, who has over 100 designs to his name. "I'm looking forward to the world actually getting to experience playing this fantastic golf course."
KN Golf Links features 27 holes altogether when the 9-hole, garden-style Oasis Course that runs inland from the clubhouse is factored in.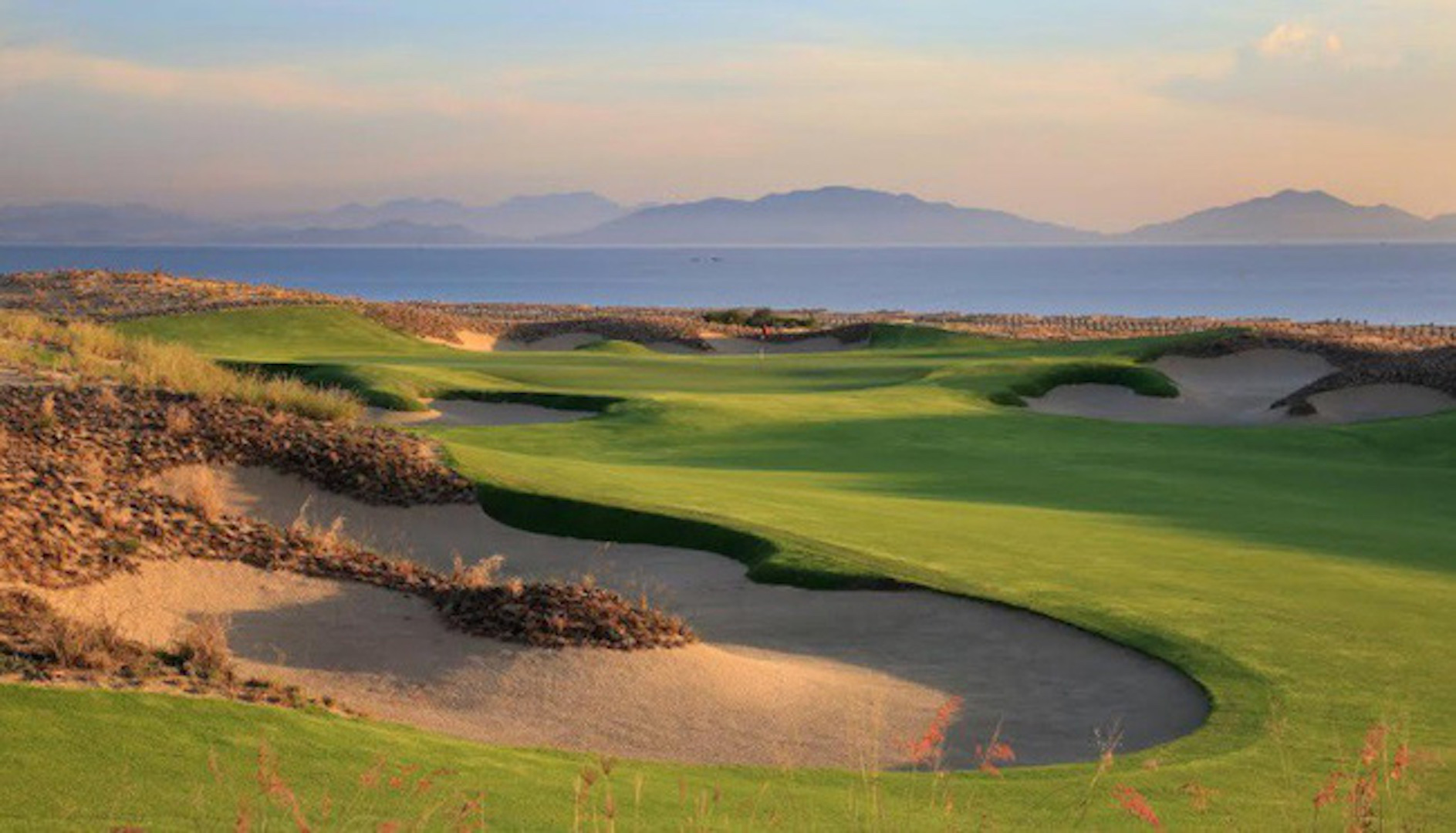 But most of the conversation during the opening revolved around the Links Course, which maximizes the rolling contours of the land exemplified by spectacular sand dunes.
It boasts firm fast-releasing fairways, ample run-off areas around the greens and massive boulders, some of which form a striking backdrop to the par-5 17th hole.
"It's not an Irish-style golf course. It's not an Australian-style golf course. It's not a Scottish-style golf course. It's just a damn good links golf course," said Norman, who won his two majors — the 1986 Open Championship and 1993 Open Championship — on links courses. "If this quality of course keeps coming online (in Vietnam), I think you are going to see people salivating at the prospect of coming here to play."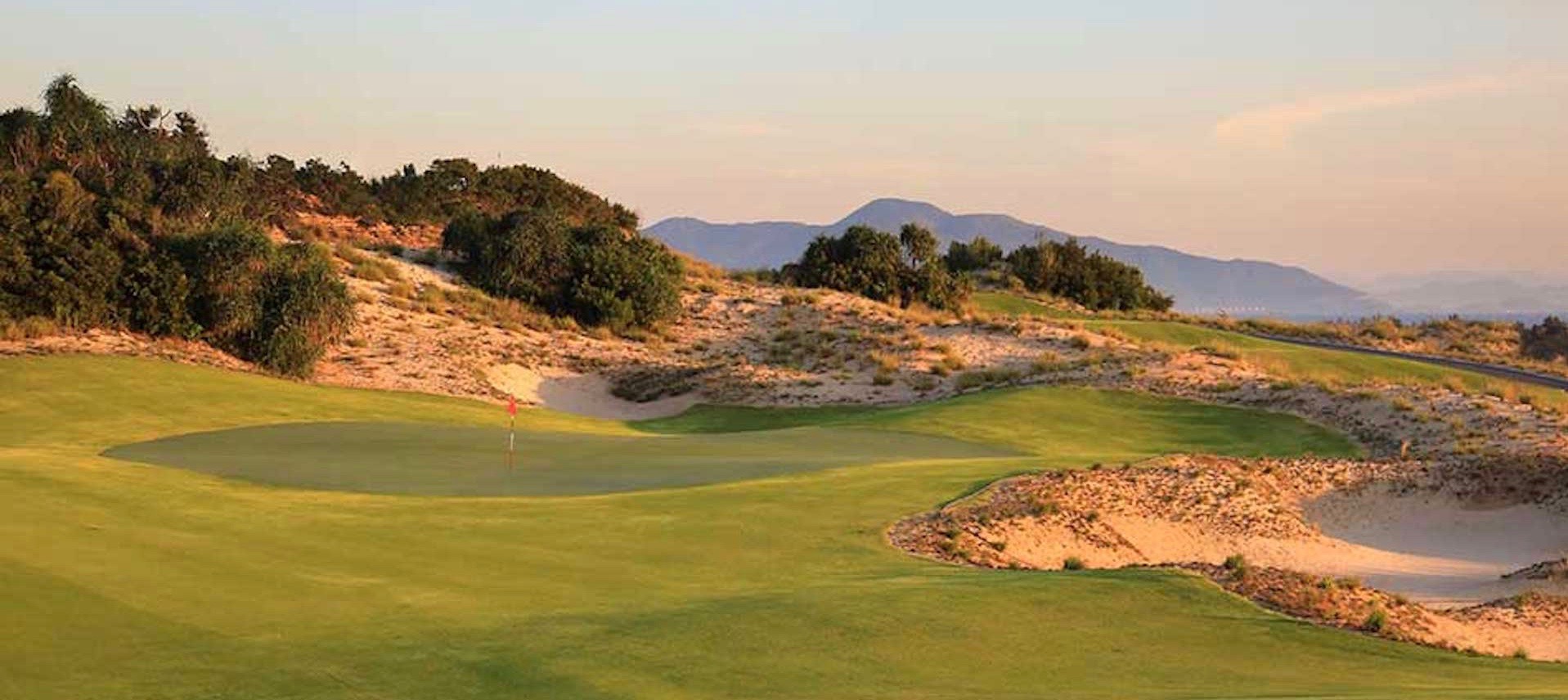 KN Golf Links occupies 90 of the 800 hectares slated to be developed at KN Paradise, an ambitious integrated resort that will also feature at least three 5-star hotels, an array of luxury real estate opportunities, a marina, and a beach club among other entertainment facilities.
Now that the club is officially open for play, it will likely begin making its way into conversations about the best golf experiences in the region.
Norman's other two creations in Vietnam — The Bluffs at Ho Tram Strip and The Dunes Course at BRG Da Nang Golf Resort — are widely considered the nation's top two courses.
"We wanted 'The Shark' from day one," Mr. Le Van Kiem, chairman of KN Cam Ranh Company Limited, the course's developer, said, using the nickname Norman earned during his playing days. "Given the linksy nature of this site, and the fact Mr. Norman has designed some of the world's great links-style courses, he was the ideal man for the job."
The Links Course at KN Golf Links is reminiscent of both The Bluffs and The Dunes in that it weaves through rugged coastal terrain and offers spectacular sea views from various spots.
The Oasis Course offers a contrasting but also compelling test, with a plethora of water features making for some challenging play.
"The goal is to set a standard here by which all other projects to come will be measured by," said Mr. Kiem, whose company also owns Long Thanh Golf Club, an award-winning, 36-hole venture on the outskirts of Ho Chi Minh City. "Having 27 holes in Cam Ranh by one of the game's all-time greats is a major step in that direction."
Located less than an hour by air from Ho Chi Minh City and a five-minute drive from the recently expanded Cam Ranh International Airport, KN Golf Links is the first golf course in Cam Ranh and the third in the greater Nha Trang area.
Amenities include a secluded driving range with an instruction studio and 24 bays that face another eye-catching collection of gigantic rocks, and a three-story clubhouse that overlooks the ocean and three small islands about 10 kilometers offshore.
KN Golf Links is being managed in consultation with IMG.
KN Golf Links is working closely with The Anam — a lush 12-hectare resort overlooking 300 meters of Long Beach — to unveil sublime golf and accommodation packages that make the most of scenic Cam Ranh, which averages more than 300 sunny days a year.
An independently owned and operated resort featuring 77 villas and 136 suites and rooms, as well as four restaurants, two bars, a 10-treatment room spa, three capacious pools, a ballroom, conference rooms and more, The Anam helped spearhead the tourism boom along Long Beach when it celebrated its grand opening in April last year.
Related: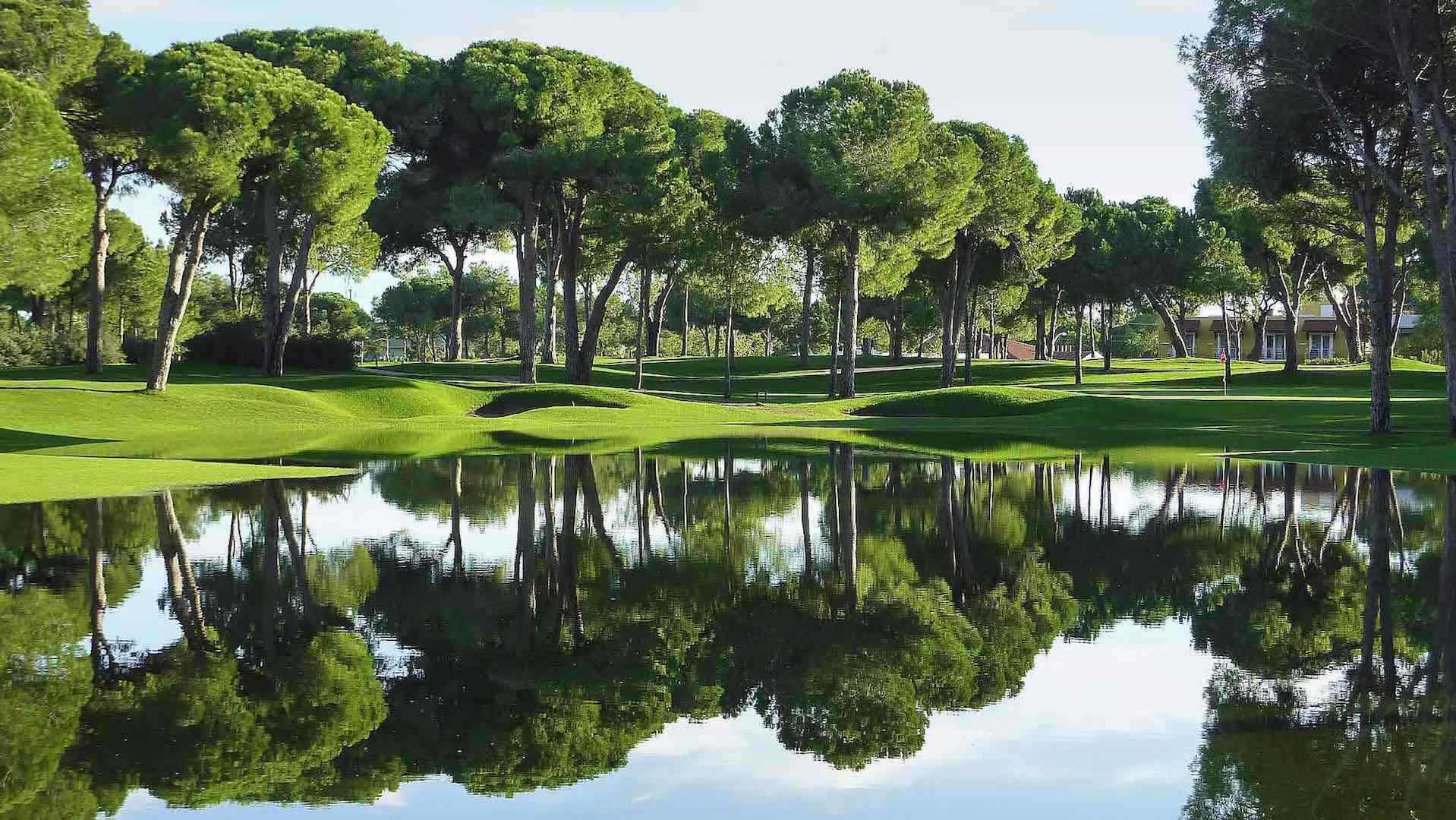 The article "Greg Norman's Third Course in Vietnam Opens for Play" was originally published on http://www.golfpunkhq.com/travel-and-lifestyle/article/greg-normans-third-course-in-vietnam-opens-for-play