Ho Tram Project Company today cut the ribbons on its new Hanoi office, expanding the reach of the company into the nation's capital.
The new office will support the company's sales and leasing efforts for its resort, golfing and residential developments, as well as provide a base for ongoing liaison with government as the nation's gaming decree continues to take shape.
Ho Tram Project Company is the developer of Vietnam's leading entertainment destination, $4.2 billion The Grand, which is 541 room integrated resort that features ten restaurants and bars, award winning spa, three swimming pools, as well as the nation's first international standard casino.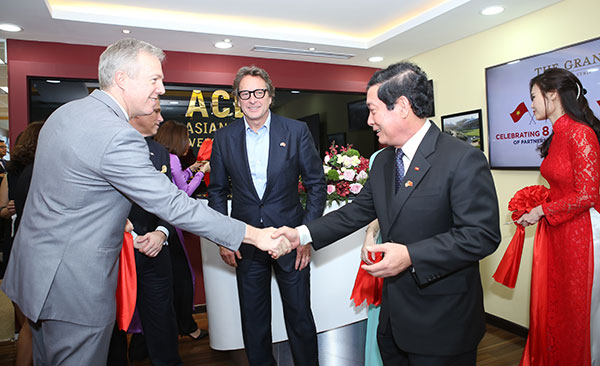 The first phase of the resort opened in 2013, and construction is well under way on the resort's second tower, which will add another 559 rooms to the property. The resort also includes Vietnam's best golf course, and the first course in Vietnam to be featured in Golf Digest's Top 100 courses in the world – The Bluffs. Work is also under way on a beachside condominium tower and a golf-course villa development.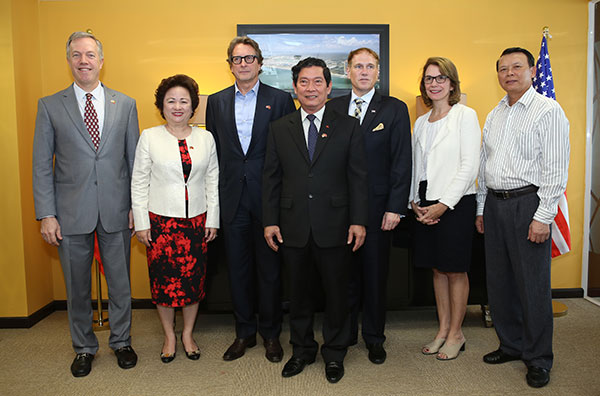 "Hanoi is an important market for us, both as a source of potential tourists, potential investors into our residential offering as people look for beachfront homes, and the base for the nation's government. It
is an honour then to be cutting the ribbon on this new office today," said Michael Kelly, executive chairman of The Grand Ho Tram Strip. "This represents another milestone in our commitment to delivering on a truly world class entertainment destination to Vietnam."
The Hanoi opening was presided over by The Grand's majority shareholder, Harbinger Capital's principal Phil Falcone and was attended by U.S. Ambassador Ted Osius, Vice Minister of Culture, Sports and Tourism Huynh Vinh Ai, Monetary and Financial Securities Department General Nguyen Hung Linh among others.
Falcone earlier reiterated his commitment to the development saying: "Nearly ten years ago, I made my first investment in what would become The Grand Ho Tram Strip, in beautiful Ba Ria-Vung Tau. I had an instinct that Vietnam was quickly on the path to becoming one of the world's premier destinations for inbound international investment and have seen the country's promise firsthand. I am still as bullish today as I was a decade ago about Vietnam's future and as an investor, I'm all-in."
By Hoang Anh
The article "Ho Tram Project inaugurates Hanoi office" was originally published on http://www.vir.com.vn/ho-tram-project-inaugurates-hanoi-office.html