Asian Coast Development Ltd. (ACDL), the developer of Vietnam's premier integrated resort, The Grand Ho Tram, and the most awarded golf course in the country, The Bluffs, announced the appointment of Tony Podesta and Loretta Pickus to its Board of Directors.
The two independent board members bring half century of experience in the hospitality industry and government affairs.
Executive chairman and CEO of ACDL Michael Kelly commented, "In the first weeks of Tony and Loretta's appointment, we have already seen them bring to the table a depth and breadth of experience and understanding that will help drive our business forward in the years to come."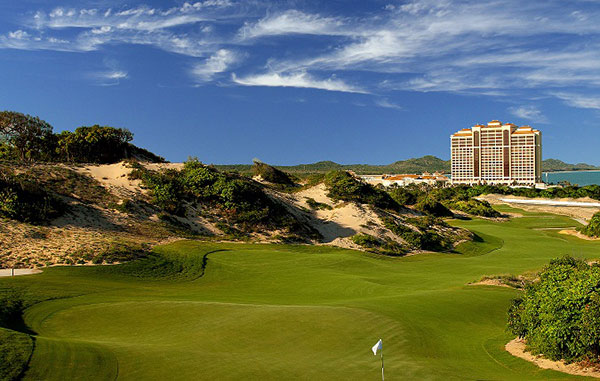 Principal investor of The Grand Ho Tram and founder of Harbinger Capital Philip Falcone also celebrated Tony and Loretta's nomination to the board, saying: "I have seen The Grand Ho Tram re-energise under the leadership of Kelly – the addition of Tony and Loretta to our board is another vital step toward accelerating development at The Grand Ho Tram and supporting the government of Vietnam's efforts to increase the share of the national income generated by tourism."
Dubbed "one of Washington's greatest players" by the New York Times, Podesta is a prominent figure in the Democratic Party and engages frequently with US and international policy influencers who recognise his political acumen. With his extensive background, Podesta will bring considerable support to the largest private US investment project in Vietnam, with over $1 billion in deployed and committed capital.
Pickus brings a quarter-century of experience in hospitality, strategic planning, and legal affairs to ACDL. Most notably, she served as vice president of Trump Entertainment Resorts, managing 8,500 employees and ensuring the company's compliance with complex regulatory environments around the world. She brings her widely recognised executive management skills and expertise in hospitality industry regulatory affairs to the ACDL board. Pickus' experience will be a particularly important asset as Vietnam takes steps to boost the country's tourism industry and reform its legal framework pertaining to integrated resorts.
Pickus and Podesta replace outgoing board members Bill Thompson and Byron Spoule on the seven-person board chaired by Kelly, both of whom have stepped down to pursue other opportunities.
By Hoang Anh
The article "Industry leaders join ACDL to strengthen The Grand Ho Tram" was originally published on https://www.talkvietnam.com/2016/09/industry-leaders-join-acdl-to-strengthen-the-grand-ho-tram/