Peter Walton – IAGTO President
---
Vietnamgolf has an illuminating chat with IAGTO President Peter Walton about the exciting golf travel conference to be held in Danang in May 2017.
COULD YOU SHED SOME LIGHT ON THE GROWTH OF GOLF TRAVEL GLOBALLY?
The year 2016 was the 5th year of consecutive growth in the golf tourism industry. Golf tour operator sales have been growing at an average rate of 9.3% per year and golf courses, resorts and hotels have seen golf visitor arrivals increase at an average rate of 4.6% per year over this period. Over the past two decades, golf tourism has grown consistently with the occasional setback such as security fears, economic crises and health pandemics. However, although golf tourism is not immune from the global issues that affect tourism in general, golf travel bounces back much quicker than any other sector because golf travellers will not be denied their annual 'golf travel fix'.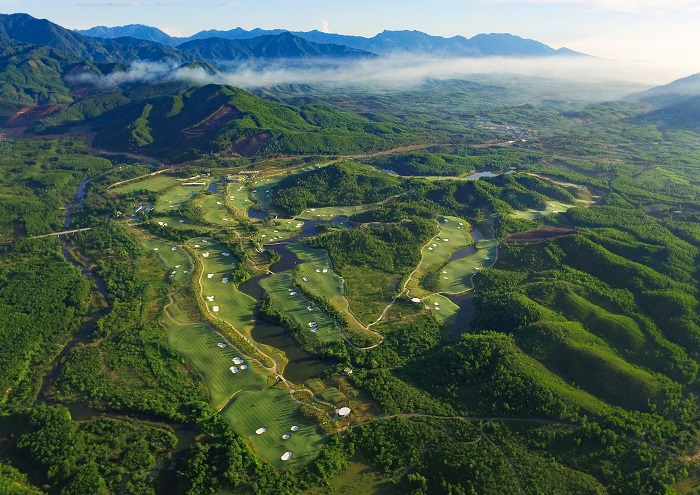 Bana Hills Golf Club
WHICH CONTINENTS ATTRACT THE MOST GOLF TOURISTS?
We have golf courses and resorts in 96 countries, so most countries have a golf destination, and golfers are always looking for new places to travel. Golf destinations do not have to be enormous, they can just have a handful of golf courses – take the islands of Fiji, Guam, Jeju and Mauritius as examples. Even Danang itself only has four golf courses within an hour's drive, but is a very successful destination. North America, Europe and SE Asia are home to the most popular golf destinations, but don't forget south and north Africa, Mexico, Argentina and Brazil, New Zealand and Australia, Dubai, Abu Dhabi and the Gulf states. There are also wonderful golf destinations in north Asia, including Hokaido (Japan) and Kunming (China).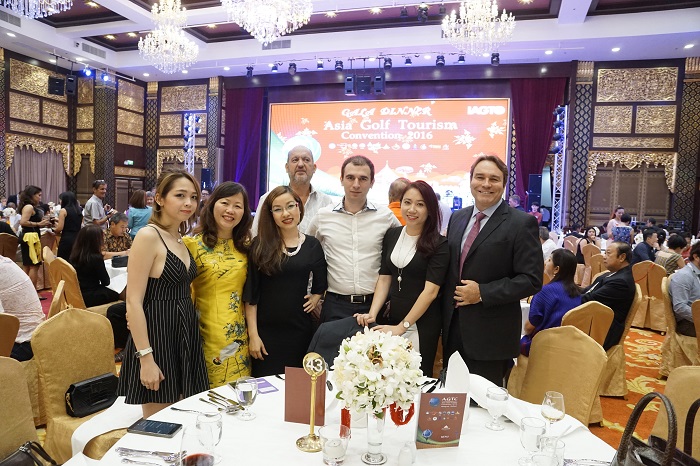 Vietnam's delegation at AGTC 2016
WHY DANANG WAS CHOSEN FOR AGTC 2017?
Vietnam is the 'trending' golf destination of 2016/17 and Danang is Vietnam's 'beating heart' when it comes to golf tourism. We have already taken AGTC to Thailand twice and to Malaysia, Indonesia and Hainan Island. Vietnam offers an incredibly broad range of golf and cultural experiences, which remain undiscovered for many international golf tour operators. Danang itself is a truly remarkable golf destination because all four courses are exceptional from an international golf visitor's perspective and Danang is a unique destination in that it has good air access, very little traffic, an incredible 30km beach in a thriving city that combines great culture, gastronomy and nightlife.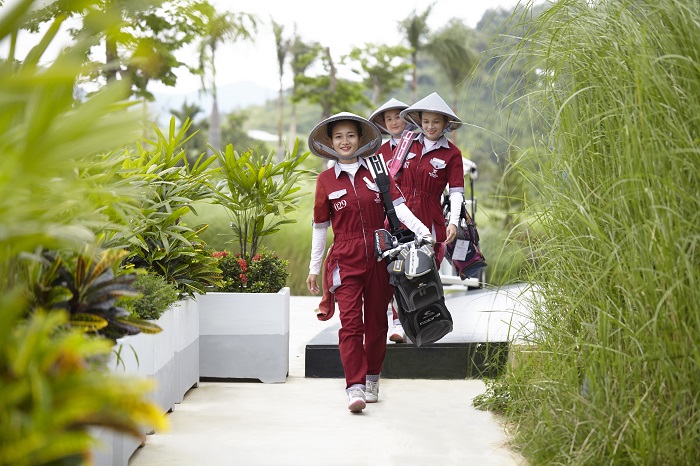 WHAT BENEFITS CAN AGTC BRING TO DANANG AND VIETNAM?
Golf travellers spend 120% more per person, per day than general leisure tourists, which is why golf tourism is one of the tourism industry's most powerful and influential sectors. A quarter of the world's 56 million golfers will take a golf vacation, where golf is the primary purpose of travel, within the next 12 months. We have seen over the past five years that host destinations of the AGTC see their golf visitor arrivals increase substantially within 18 months. We have projected incremental golf tourism revenue to Danang and Vietnam to increase by USD20 million per year by 2018/19 and this we expect to increase to USD40 million within five years, generating real sustainable growth in revenue and employment within Vietnam for a high revenue, low tourism niche market.
Đăng bởi Thùy Chi
The article "Vietnam Emerging Golf Destination" was originally published on http://vietnamgolfmagazine.net/en/vietnam-emerging-golf-destination/