To mark the asia – pacific golf summit, vietnamgolf enjoys an exclusive chat with apgg chairman mike sebastian about the stunning benefits apgs came bring to vietnam.

WHAT BENEFITS WILL APGS BRING TO VIETNAM?
Vietnam is a new country in terms of golf, but it is dynamic and growing rapidly. In the next 10 years, Vietnam is going to be the number one country in the world with new golf courses. No other country in Asia or the world can compete with Vietnam. You have new golf courses, modern and exciting. APGS brings people from 21 countries to see Vietnam, to experience the country, culture, food and golf courses. This means 21 ambassadors are going to go back to their countries and going to say: "Vietnam! Number 1".
HOW DOES GOLF CONTRIBUTE TO THE GDP OF A COUNTRY?
Golf contributes in many different ways. The frst way is it offers employment. It offers employment in the form of people who look after the greens, people who provide services such as caddies, people who provide food and restaurant services. So thousands of people are going to have a job, earn income and they will contribute to the country's GDP.
In Vietnam, golf is still a young game – not vry many people play it. But the country has 100 million people and when they start playing golf, they are going to contribute to your GDP.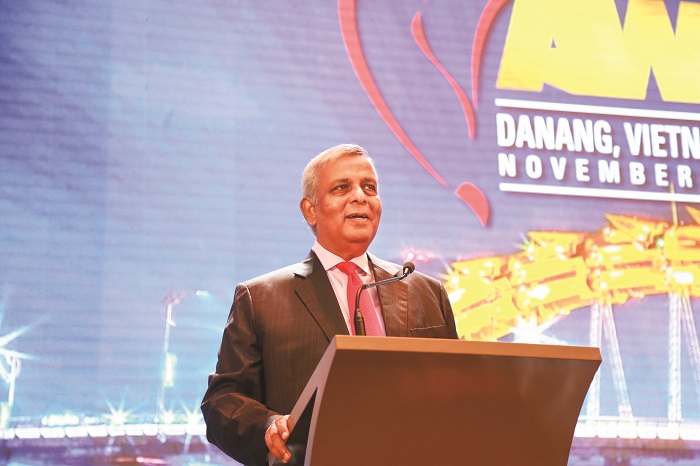 WHAT ADVANTAGES DOES VIETNAM HAVE?
Vietnamese people smile very easily, so when you smile – you make foreigners feel welcome. Many Vietnamese, especially the young, can speak English. That is an advantage, which means foreigners can come here and communicate with local people.
The other thing is Vietnam has some of the most picturesque landscapes of any country I have been to. From the north to the south, there is more than 2,000 miles of coast with some of the most beautiful beaches. You've got mountains, rain forests and everything. Putting it all together, it is a great combination.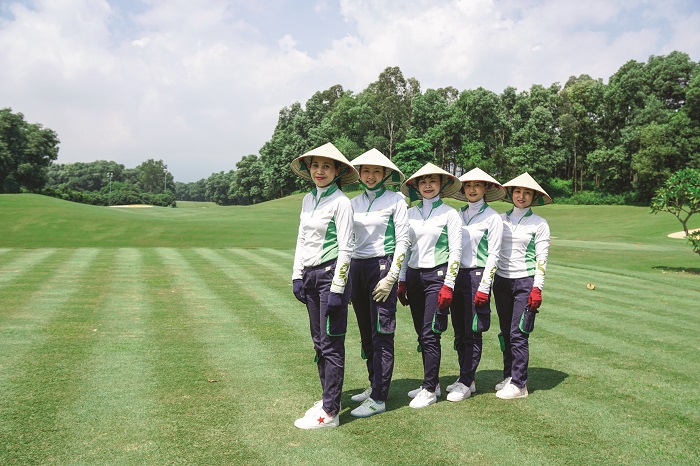 IN TERMS OF GOLF, WHAT CAN VIETNAM LEARN FROM OTHER COUNTRIES?
Vietnam can learn from the mistakes that Korea and Japan made. They built too many golf courses and now they have to close down many of them. When you have a golf course and less people playing golf, you are going to lose money. Vietnam now has about 47 courses. Within the next few years, you are going to have about 90 courses and that is enough. What you must do here is make sure that you provide a special golf experience.
WHAT ARE YOUR PREDICTIONS FOR GOLF IN VIETNAM DURING THE NEXT FIVE YEARS?
I predict in the next fve years, Vietnam will become one of the most important golfng destinations in Asia. At APGS this year, Vietnam was the best golf destination in Asia. For many years, it was Thailand. So for the frst time at the Asian Golf Awards, Vietnam has gone above Thailand. So that in itself is an achievement and that is good for the future.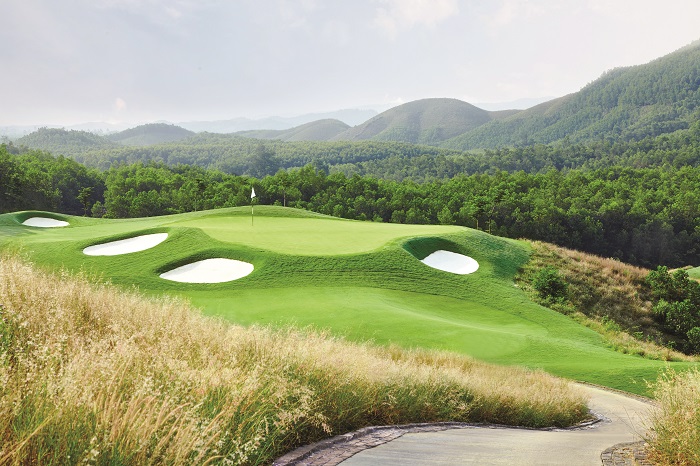 Bana Hills Golf Course
Profile
Mike Sebastian
Citizenship: Singapore
Founder/ Chairman Asia Pacifc Golf Group
Time (1975-1981)
IBM (1971-1975)
Awards
Golf Inc. Magazine – Sixth Most Powerful in Golf In the Asia Pacifc.
Boardroom
Magazine of America – 2013 International Leadership Award
Golf Inc.
Magazine – Fifth Most Powerful in Golf in Asia Pacifc.
Đăng bởi Hà Phan
The article "Vietnam Raises Its Game" was originally published on http://vietnamgolfmagazine.net/en/vietnam-raises-its-game/