Highlights from last year's AGIF Turfgrass Management Expo in Pattaya.
Pattaya, Thailand: Siam Country Club's Plantation Course will be the venue for the Asian Golf Industry Federation's (AGIF) 2019 Turfgrass Management Exposition.
More than 250 course superintendents and club managers from 20 countries are expected to attend the seventh edition of the event (March 11), that will showcase the very latest in golf course equipment and machinery.
Held under the auspices of the Thai Golf Course Superintendents' Association (TGCSA), the Expo is part of a three-day gathering in the Central Thai beach resort that is highlighted by a high-profile conference on Sustainable Turfgrass Management in Asia.
The conference at Dusit Thani Pattaya Hotel (March 12-13) is organised by the TGCSA and the Thailand Golf Association, with support from The R&A and the Sports Authority of Thailand.
Working closely with the TGCSA, the AGIF Turfgrass Management Exposition will feature an array of equipment from 30-plus exhibitors as well as extensive product demonstrations.
Eric Lynge, the AGIF's Chief Executive Officer, said: "Congratulations once again to the Thai Golf Course Superintendents' Association on their positive initiatives. We thank them for their continued efforts to raise standards.
"Traditionally, this event has proved the most popular of its kind in Southeast Asia – and this year will be no exception. All this is made possible by the support of our sponsors and exhibitors.
"At the AGIF, we are conscious that our role is predominantly to provide support and organise part of the meeting, allowing practical training on the golf course. We are delighted to be supporting education programmes such as this."
Emphasising the AGIF's aim to support the entire industry, Lynge confirmed that the field day is open to members and non-members of the Federation.
Teeing-off the Field Day and setting the tone for the gathering will be a presentation on Sustainable Growth by Wendy Cole, Manager, Sustainability at The R&A.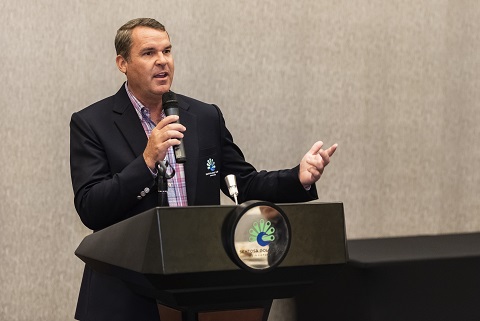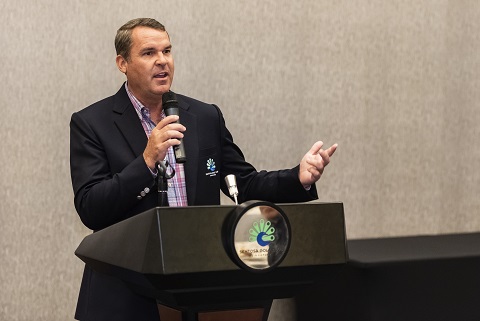 Andy Johnston
Following the AGIF Turfgrass Management Expo and a networking lunch, Andy Johnston, General Manager and Director of Agronomy at Sentosa Golf Club, will address delegates on the topic of Sustainable Practices at the award-winning Singapore club.
Completing a busy opening day, Chris Gray, Director of Golf Course Maintenance at Singapore Island Country Club, will present a case study on Golf Environment Organisation (GEO) Certification.
In 2018, the AGIF organised two Turfgrass Management Seminars and Field Days events in Vietnam and one each in Indonesia, Malaysia, the Philippines and Thailand. There was also a stand-alone Mini Summit in Singapore.
In the first half of this year, in addition to Pattaya, the AGIF is looking at staging a Vietnam Turfgrass Management Seminar and Field Day in late April and the Philippine Golf Course Management Conference at Cavite's Orchard Golf and Country Club in early May.
For further information and to book exhibition space at the Pattaya event, please contact the AGIF at eric.lynge@agif.asia
---
The article "AGIF Turfgrass Management Expo Heads to Siam Country Club" was originally published on https://www.agif.asia/2019/02/agif-turfgrass-management-expo-heads-to-siam-country-club/