Céline Boutier Brings Her Golf Potential Home to France
It was on home turf at the 2014 Evian Championship that Céline Boutier showed promise as one of France's rising stars.
Competing as an amateur in that L.P.G.A. season-ending major championship, Boutier, who was a junior at Duke University at the time, tied for 29th, one stroke behind Karine Icher, a tour veteran and top French finisher who tied for 27th.
That performance four years ago set the stage for Boutier's return to her homeland as a professional this month, when she'll play the Lacoste Ladies Open de France and the Evian Championship as the top-ranked French player.
And while Icher, at No. 116, is world-ranked higher, she played her last tournament in June at the KPMG Women's PGA Championship to prepare for the birth of her second child in late October.
"I will miss two important events this year, which is hard for me, but we're excited for the arrival of our baby," said Icher, who has 45 top-10 finishes in 16 L.P.G.A. seasons.
Each year, Icher has watched young French talent feeding onto the L.P.G.A. tour from the Symetra Tour and the Ladies European Tour.
Along with Boutier, No. 129 in the world as of the week of Aug. 27, have been the French pros Perrine Delacour (248), Céline Herbin (240) and Joanna Klatten (273). Klatten was the top French finisher at last year's Evian Championship with a tie for 40th, besting Icher, who tied for 70th.
But with Icher out on maternity leave, hopes have been heaped on Boutier's young shoulders as a top French contender.
"She's won on the Symetra and Ladies European Tour, and now the big step is to be a winner on the L.P.G.A.," said Anne Marie Palli, the L.P.G.A.'s first French member and a two-time tour winner.
"Céline has great potential," added Palli, now a teaching pro in Phoenix. "It's just a matter of her getting comfortable."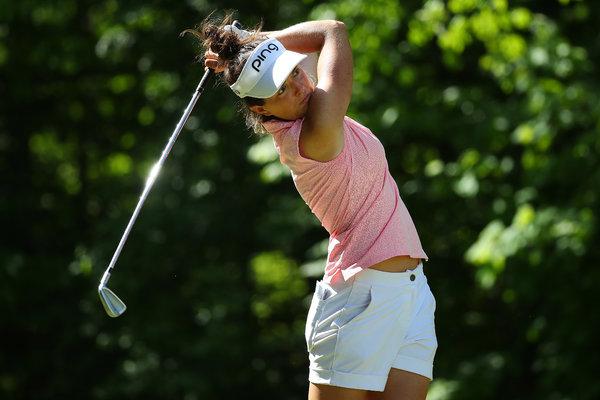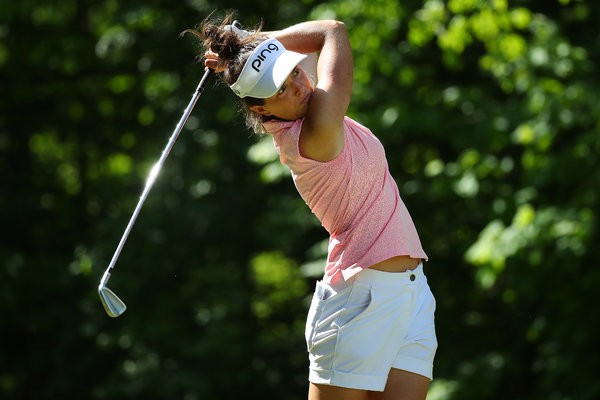 Boutier said she wrestled with first-year uncertainties and lapses in confidence throughout 2018, her first full L.P.G.A. tour season. She has missed nine cuts and produced three top-15 finishes in 20 L.P.G.A. events this year.
It's been a bumpy ride, but one she's starting to better understand.
"At the beginning, I was just super nervous, stressed and anxious, and I kept missing cuts," said Boutier, 24, of Montrouge, France, who won twice on the 2017 Symetra Tour and finished third in earnings to gain full 2018 L.P.G.A. membership.
"I was focusing too much on results, and I didn't feel like I belonged out there," added Boutier, who had conditional 2017 L.P.G.A. status.
After missing weekend play in her first four L.P.G.A. events this year, Boutier finally made the cut at the Lotte Championship in April.
By May, she was scoring in the mid-60s and had posted her career-best tie for 12th. By July, she had scored a nine-under 63 in the third round of the Thornberry Creek L.P.G.A. Classic for another top-30 finish.
Dan Brooks, the Duke women's golf coach, had seen Boutier win four college tournaments; finish as individual runner-up at the 2014 N.C.A.A. Championship, which Duke won as a team; and earn 2014 honors as college golf's top player.
But he had also watched her struggle with swing and confidence issues during her senior year, posting only two top-five and four top-20 finishes.
"Difficult times, like Céline's senior year, have a way of making her better than she ever was if she perseveres," Brooks said. "She was always a 'finisher,' and now I suspect she's more capable than ever in that regard."
During her junior year of college, Boutier began working with Cameron McCormick, a Dallas-based swing coach who has shepherded the career of the PGA Tour's Jordan Spieth.
McCormick immediately recognized what he described as "a very sound golf swing and very sound set of physical skills," but the two went to work making "small reparations in technique" along with overhauling her self-belief, he said.
"When players start hitting bad shots, those poor shots become wounds or scars that are carried with them," McCormick said. "Celine and I have been working on her mistake amnesia. I want her pursuing success, rather than trying to avoid mistakes."
McCormick also has helped guide Boutier into a better "state of readiness" to compete each week.
"The goal is to maintain a pattern of technical proficiency that allows her to go out and not have to work at playing good golf," McCormick added. "We want good golf to come to her. It shouldn't be an uphill slog."
All season, Boutier has drawn from her rookie-year professional experience on the 2017 Symetra Tour, where she recorded eight top-10 finishes with her wins.
"It's similar to the L.P.G.A., but you're not on as big of a stage and there's not as much pressure to do everything right, right away," said Boutier, who earned a psychology degree and had a minor in economics at Duke.
She also looked for the same confidence she gained as a team player in college and with her French teammates in the European Team Championships.
"The French team tournaments were the highlight of my amateur career," Boutier said. "And when I went to Duke, it was kind of the same, just a lot bigger. I will always cherish those moments when I could play for something bigger than just myself."
Born in France to Thai parents, Boutier may have that chance again if she continues to move up the list for European Solheim Cup points. The 2019 European team will be selected through points, world rankings and captain's picks.
But while a long season with stops at tournaments around the world can be a grind, those who know her best say they believe Boutier has what it takes to excel — and maybe even take her next big step on home soil this month.
"She plays well when she is in the hunt, and she has another gear that allows her to finish well when much is on the line," Brooks said. "She will likely be wonderfully nervous and energized by the homeland crowd."
"She's been on this journey to play professional golf for a long time," McCormick said. "It's personal mastery that will ultimately drive that success."
As for Boutier, she's ready to see her family, enjoy French fans and savor French bread for breakfast again.
"I'm really an L.P.G.A. rookie, so it's kind of early for me to be the top-ranked French player there, but it's an honor," she said. "I look forward to seeing what I can do this year."
The article "Céline Boutier Brings Her Golf Potential Home to France" was originally published on https://www.nytimes.com/2018/09/04/sports/golf/celine-boutier-golf-lacoste.html?partner=rss&emc=rss