Just picture it – no bets, just golf and enjoying being out there. Now that's fun golf.
By Robert Bicknell
For me, turning 60 last July brought some very unhappy moments: semi-retirement from club management (I'm still looking for a new club if anyone is interested), not being able to compete in tournaments against the youngsters and just a general feeling of uselessness.
In my weekly newspaper column for Vietnam News, I mentioned I wouldn't be playing my usual pre-Tet golf round. To my surprise, I very quickly got an invitation from The Bluffs to come down for a round and so I did.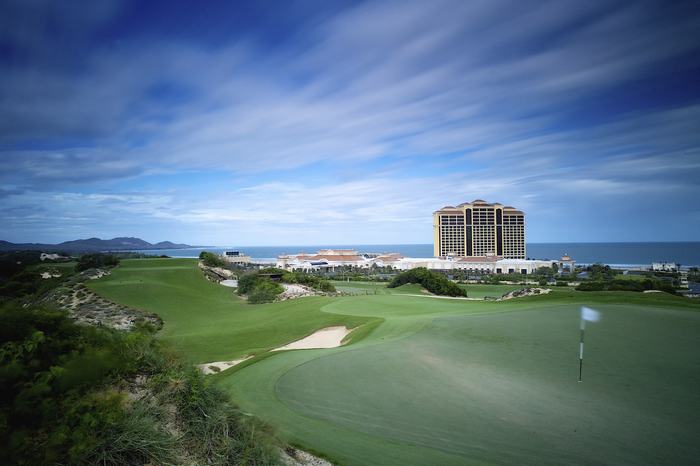 The Bluffs
When I got down there, Sonia, Ali, Patrick and the Bluffs staff and a certain "Guardian Angel" took their usual care of me – meaning five-star all the way. The Grand (hotel) staff was awesome as usual, so both I and my daughter had a great time.
It was just what the doctor ordered. A few days of golf and beach to help me regain my smile and to remind me that golf is supposed to be fun, which happens to be this week's topic –
"Fun golf."
Look, I've never been into the heavy gambling sect of local pros and am more than happy just playing for bragging rights. If a bet must be placed, I like to keep it simple and friendly. I don't want to need a computer to figure out who won what.
Also, I want a course that keeps me awake throughout the round. Some of the courses in Vietnam I can play in my sleep – and to be honest – that's how I used to play them. I could tell you what clubs I will use on each hole before I even tee-off.
You can't do that at The Bluffs because the wind changes not only from day-to-day, but from hole-to-hole and even sometimes from minute-to-minute. On this last trip, I gave up wearing a hat because it kept getting blown into the next province.
So, the course keeps you honest and awake, but if you play from the right tee boxes for your skill level, it doesn't kill you. This trip I played the Blue Tees with their resident professional Patrick Kelly. But if I really wanted to test myself, I could have gone to the back tees, but what fun is that?
Phil Mickelson declared that, at 48 years of age, there were certain courses he wasn't willing to play.
"I'm not going to play tournaments with rough like that anymore. It's a waste of my time," Mickelson said last October. "I'm going to play courses that are playable and that I can play aggressive, attacking, make a lot of birdies, style of golf I like to play."
Phil gets it. Look, he's already proven himself on the Tour, he doesn't need to keep killing himself. But, he still wants to play and have fun, so he's not going to play courses that aren't fun anymore.
It's the same with me now at 60 and I find that my new attitude of "it doesn't matter" allows me to simply play and enjoy the game regardless of the score.
For me, when younger, I sincerely believed that I was able to birdie every hole I faced, and eagle the par fives. Nowadays, three on a par five is more likely and, should it happen, four is still ok. I know I can putt seriously when I have to, so par is still achievable. And if I bogey it, who cares?
My usual golf partner down there, Ali Neal, was recovering knee-surgery, so Patrick Kelly (Director of Golf) stepped up to play host and tee-off with me.
I've watched Patrick grow up over the years and am quite impressed with who he has become. I'm also very impressed with his swing. Every shot was a perfect three-yard draw. Very annoying…not one slice or shank.
At least Ali Neal hits a few wild hooks to keep things interesting.
As for moi, I played as well as can be expected, seeing I haven't played in many months, and there was a strong 2-3 club wind all day. I now understand why Paddy never wears a hat out there as mine kept blowing off and ended up in Cambodia.
I made my share of pars, a few birdies and actually parred the 18th hole, which usually gives me trouble. There were no bets, just golf and enjoying being out there.
Now that's fun golf.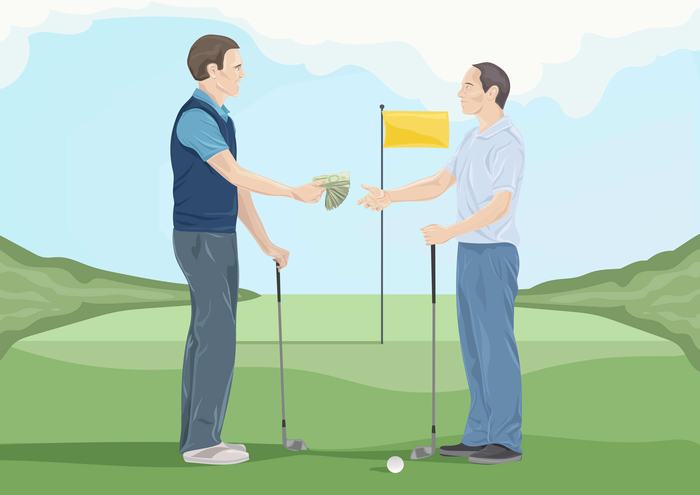 Đăng bởi Hà Phan
The article "Fun golf" was originally published on https://vietnamgolfmagazine.net/en/fun-golf/