Mark Chapleski joined Troon Golf in 1999. Having worked as Director of Golf Operations in Japan he moved to the Middle East in 2004 where he has been based ever since. He was appointed as President of Troon International in 2017.
Pictured above The Track Meydan Golf
Mark Chapleski
Mark how would you describe Troon in one sentence?
Troon is the largest, most experienced and most professional golf management company on the planet.
You have recently moved into the role of Troon International President. That covers a considerable region correct?
Yes, Europe, Middle East, Asia, Africa and Australasia; it's a pretty extensive region for us, each region exhibiting unique characteristics and nuances. The international expansion has been a real highlight for the business over the last 7 or 8 years and something we continue to focus our efforts on.
How long have you been with Troon?
My Troon career started with Troon Golf in 1999 working as Director of Golf Operations in Japan which was an extremely exciting and dynamic period of my career. From there, I moved to the Middle East in 2004 where I have been ever since, overseeing Troon Golf's activity in the region before becoming President of the Troon International division last year.
What is new with your company? Please share any news and developments as well as any recent press releases.
2017 has been a very exciting year for the Troon International division. Our expansion has continued with management services at a number of diverse properties. These include The Oaks PGA National in Prague, Czech Republic which becomes only the third Troon Privé resort in Europe. In addition, we have been appointed by Secret Valley Golf Resort in Cyprus which is a truly spectacular resort and already one of the island's most popular destinations.
Closer to home, we are advising at Jebel Sifah in Oman and Royal Greens in Saudi Arabia will be opening at the end of the year, a diverse resort providing an exciting opportunity within a key market place. We have also signed recent agreements with Victoria Golf and Country Resort in Sri Lanka and Gold Creek Golf Club in Australia, and are reviewing other exciting opportunities within Australia and here in the UAE.
Outside of our continued expansion plans, we have a new tee time booking app and website which allows golfers a quick and easy method of booking tee times. Initially focused within the Middle East and Asia, the goal will be to roll this out across all Troon International properties.
Where does Troon really add value with owners?
It starts from our position as a dedicated golf management group that understands and appreciates how to navigate the idiosyncrasies of the golf market place and the day-to-day management of a facility. Our service scope spans all facets of the management function and allows us to be wholly accountable for the performance of the property. Our financial tools have evolved from over 25 years of experience, and they allow us to measure the important metrics in our industry so our facilities know how they are doing on a daily, weekly and monthly basis in a multitude of categories. Running our facilities from a business perspective is paramount, while at the same time keeping to our core principles of providing a great service experience.
How do you instil best practice across so many regions?
There are a few factors; first our team of professionals. We place a huge onus on making sure we nurture the talent within our organisation, providing them the tools to effectively implement best-practice models to ensure best-in-class performance. We provide central resources in agronomy, operations and sales & marketing that provide each individual property the security to validate processes and new ideas.
Secondly, we take time to understand each market we operate in. There are lessons we can apply from region-to-region, for example how golfers book their golf holidays or expectations on membership rates, but by and large the general principles at a foundation level for top-class management remain. We embrace the fluidity required with market diversity and use that as a key tool for our own development and learning.
What are the best three case studies of outperforming the market you can think of in the international division?
It is hard to pin down in isolation – as we have so many success stories. Abu Dhabi as a golf destination is something that stands out. The work that was done to create a world-class golf resort and create an active hub for membership is something that translated into exceptional revenue performance and connected to the wider tourism vision of the Emirate.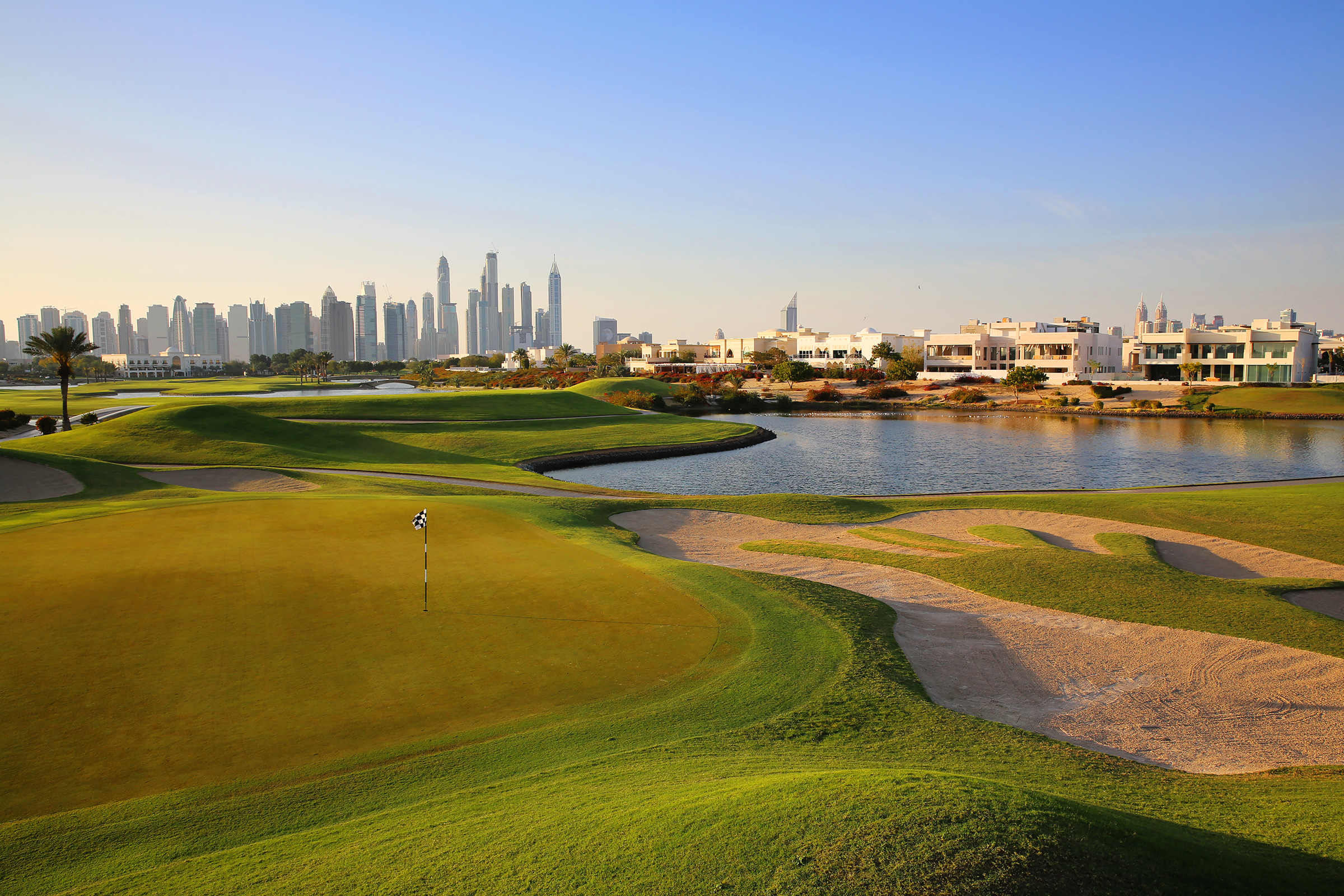 Address Montgomerie
Address Montgomerie over the last ten years has been one of the best performing facilities in our portfolio. Whilst its proximity to major centres was a key pull factor, it was the amenities and service that not only drove visitor numbers, but helped attract and create an active residential community.
Fairmont St. Andrews, Scotland has seen significant success driven by our efforts to serve and work with international partners to deliver significant inbound business. Given the strength of the golf product in Scotland, the growth of business has been a testament to the onsite delivery experience teams and strategic partnerships in place to develop long term gains.
There is a long list of success stories!
The UAE is a region you've worked in heavily, so what makes that such a strong foothold for Troon?
It stems from its position as our first mover on an international level. Address Montgomerie embraced the management model and gave us the opportunity to demonstrate how our skill set and teams could create a professional service and hospitality culture focussing on both the top and bottom lines to create sustainable business models.
How do you remain culturally relevant in all the markets Troon work in?
It's incredibly important that we do our due diligence on every market before we enter. We go through cultural sensitivity classes so we understand the demographics we will be working with and the different cultures. We are fortunate enough to work in several other different places, so we know that every country has its needs and wants but we have to make sure we are paying attention to what that is as we enter a market.
What does Troon's footprint look like in Asia?
It has grown, we've got a fantastic venue in South Korea, the Alpensia Golf Resort. The name actually combines both "Alps" and "Asia," as it is the ambition to become a popular winter sports venue and is within the host city of the 2018 Winter Olympics. We also have a great product in Malaysia, The Els Club Malaysia which has two locations to its nam: Datai (18-holes) in Langkawi to the north and Desaru Ocean (27-holes) and Valley (18-holes) courses in the southeast corner of the country near Singapore. The Els Performance Golf Academy in Hanoi, Vietnam is a world class club and practice facility. We have been making in-roads with China and are looking to expand more product there too.
You've already mentioned the full skill set that Troon Golf brings to any project but what are the other special contributions that you make towards a project's success?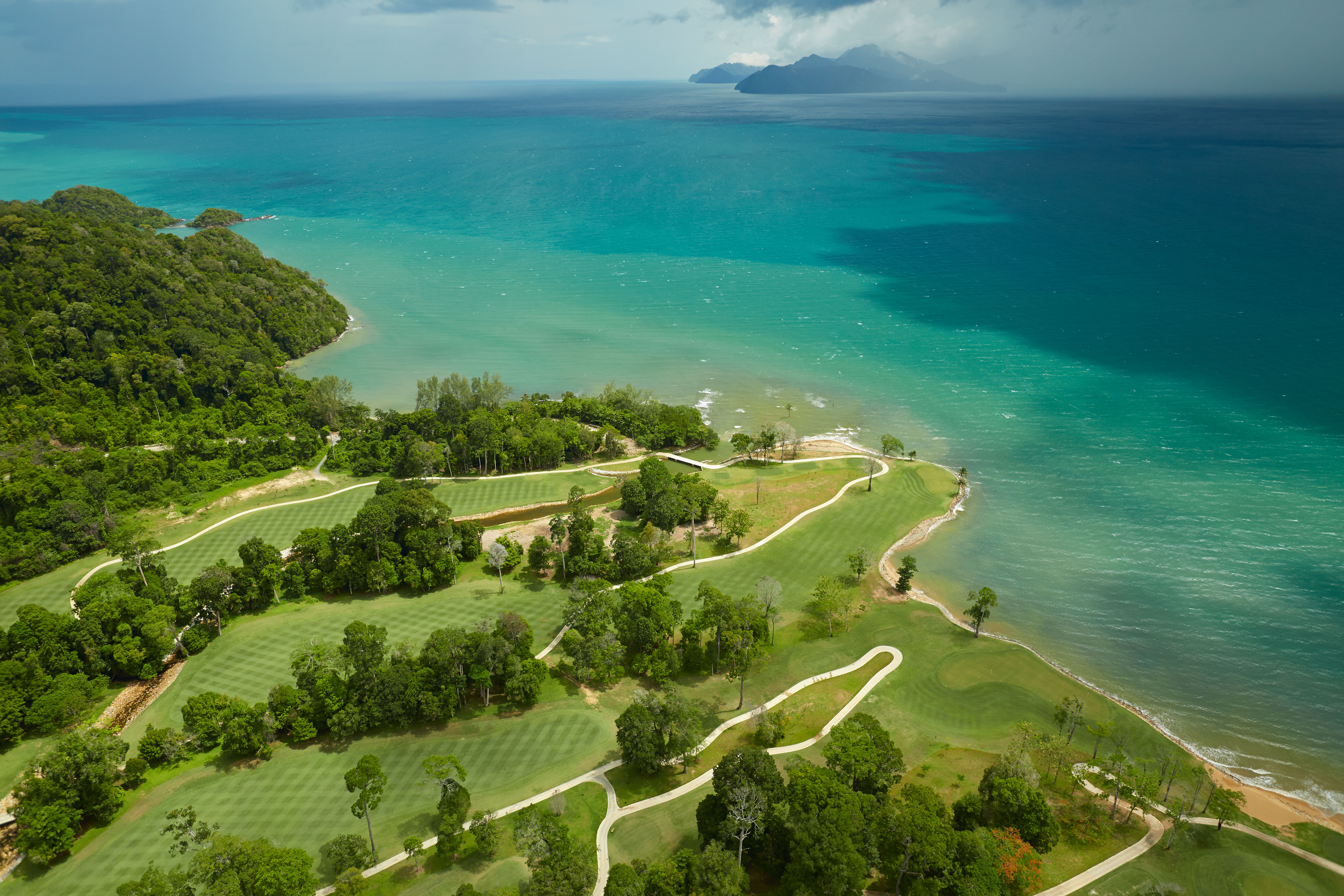 The Els Club Malaysia Teluk Datai
We help across the board. From the conceptual stage to advising on the flow of the club to the space proposed by clubhouse designers – we have an opinion that helps our clients navigate the development process.
We work closely on business planning to ensure the most suitable revenue and cost models are in place that elicit accurate forecasting which effectively manage capitalisation requirements.
Because of our size, we provide extensive buying power; the opportunity to limit the learning curve so new projects are not going to make the mistakes that others have. By having a watchful eye over the whole process, we can bring to light various questions that are sometimes overlooked by a person who has never done this sort of thing before. With 11,000 associates worldwide, many of which are under our direction, there is a wealth of experience to draw upon so it's nice for owners not to be out on their own trying to guess.
One of the things that Troon Golf is well-known for is its revenue management systems – maximising tee time revenue and so on. Can you tell us more about that?
Revenue management begins and ends with access and interpretation of data. The golf industry has suffered from data-quality over the last 30 years given the variance in how properties and groups account for rounds of golf. We have championed the migration to a more sophisticated, hotel based model across our global portfolio to deal with this very issue. We have the ability to measure and monitor all aspects of the business on a daily basis, from all corners of the globe. This data provides us the metrics to implement accurate and effective revenue management systems.
As an example, we know because we collect the data what a resort destination has the potential to do or should do in many instances on a merchandise spend per square metre of golf shop. So, when as a developer you're trying to work out what your yield is on space, the ability for us to go in and say that a semi-private golf club with a golf shop of this size will roughly yield this amount of revenue is of significant importance.
That is kind of where the first question started: to understand how much yield you have got, not only out of every tee-time played but also how many tee-times are available so that you could truly work what your revenue per tee-time is, not just revenue per round sold.
So, taking that and putting in a hotel model which is revenue management driven where you are looking at your play levels on a daily basis, depending upon the booking habits of your clients, you can build very strong systems by which to manage your tee-sheets and availability, so you know when you maybe need to provide a special deal for the market.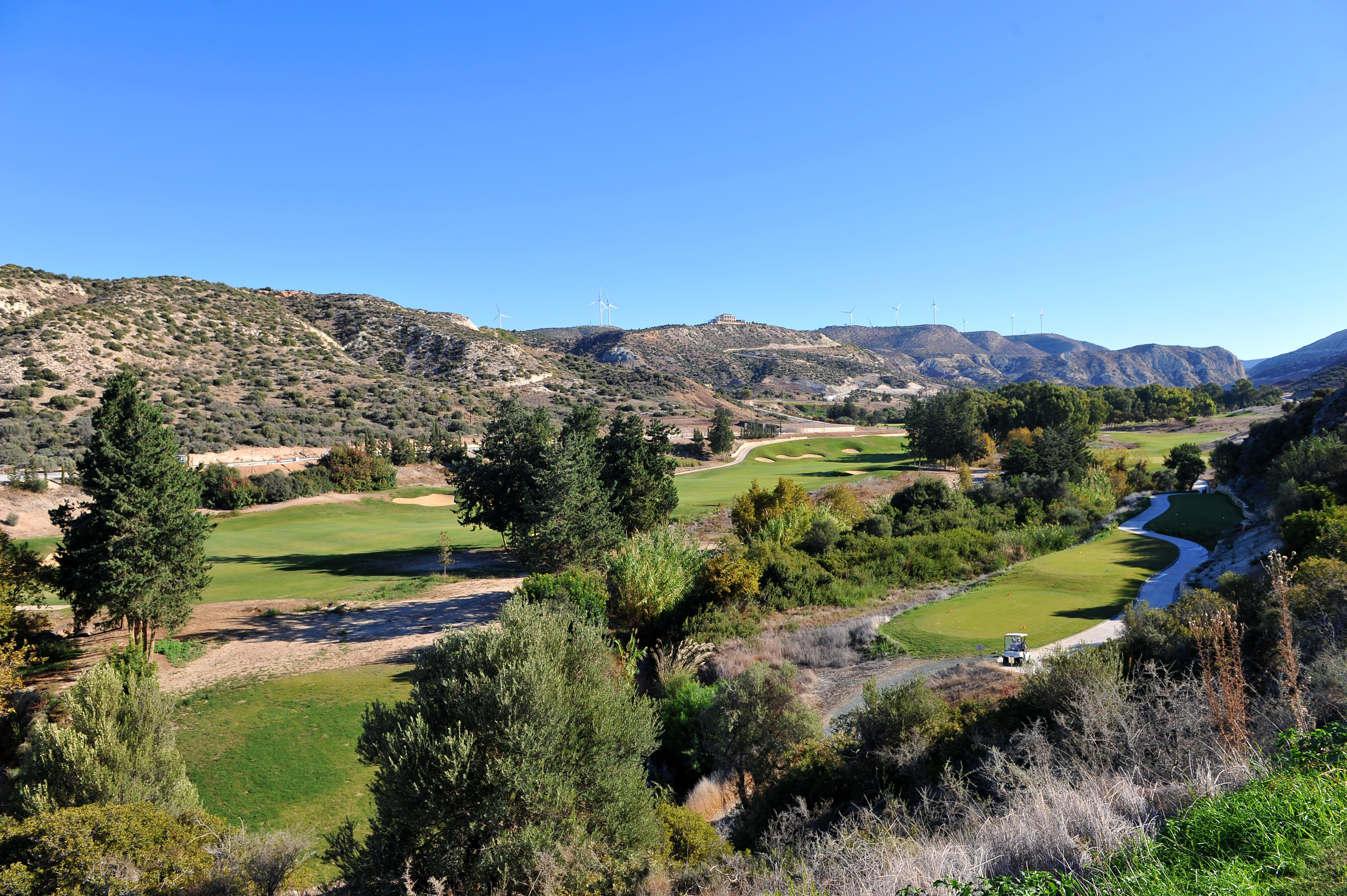 Landscape View of Secret Valle
You know how many enquiries you get on the Monday after Easter Sunday, so you know what your pricing structure should be. You know historically your weak points, when you have a shoulder season, when you don't have one, the winter market.
So, when you make business decisions about your inventory and your tee-times you're making them based on facts, and revenue management is one of those where we can look at a facility that we manage in a mature market and, applying our metric, we know how many phone calls or online requests we're going to receive for that eight o'clock tee time. Therefore, we can establish pricing strategies based upon that, which really helps. We're not guessing; it's not putting your finger up in the air and hoping that the wind blows your way.
We break our budgets down on a day by day basis. We know how much revenue we expect every single day of the month. We know when that break point will occur – when we're going to hit a holiday or when we go out of season. It is also a significant help with staffing. It helps with your maintenance programmes on the golf course, when you aerify, when you overseed, when you ask the associates to take their holidays.
It's not a matter of guessing, it's a matter of looking at the facts and you run your business from that standpoint.
Troon has recently embarked on some technology advancements adding to its sales and marketing portfolio. Why was it felt the time was right to do so?
It wasn't necessarily that it was now, but we've been looking at upgrading and advancing our technology for two years, but these things take time if you are to get them right. We closely monitor trends on consumer habits so have a feel for what the golfer is looking for. Ease of access has become ever more apparent in the hospitality sector with hotel and airport bookings. We are pushing golf towards the inevitable, but we are prepared to learn, adapt and evolve our proposition as the market deems necessary. The launch of the new tee times app is one of our steps into supporting our engagement with golfing consumers.
You operate a lot within emerging markets where by definition there will be a shortage of suitable local staff. Do you try as part of your operations to train local people to take on new positions?
As we have expanded into new markets, the localisation factor remains one of the most important areas for us. We want to build local Troon resources and have as many of our club management positions filled with local experts. This brings our training programs and processes into their own. We provide a solid grounding for people to grow their knowledge base and their career paths. We understand implicitly the value people bring, localising strategies and managing implementation of practices through cultural nuance. We also believe in contributing to the local market place and growing employment opportunities.
This has been one of the biggest contributing factors to a low turnover and a loyal staff base. Because, one we provide that upward mobility and, two, we are very particular about our standards, so people can move from facility to facility without dramatic changes in the quality. Even though the countries may be dramatically different, our quality statements and standards are something that we pride ourselves on and that's in place across the board in all countries.
So, Troon manage properties that host many professional golf events, how does the broadcast positively impact the business performance?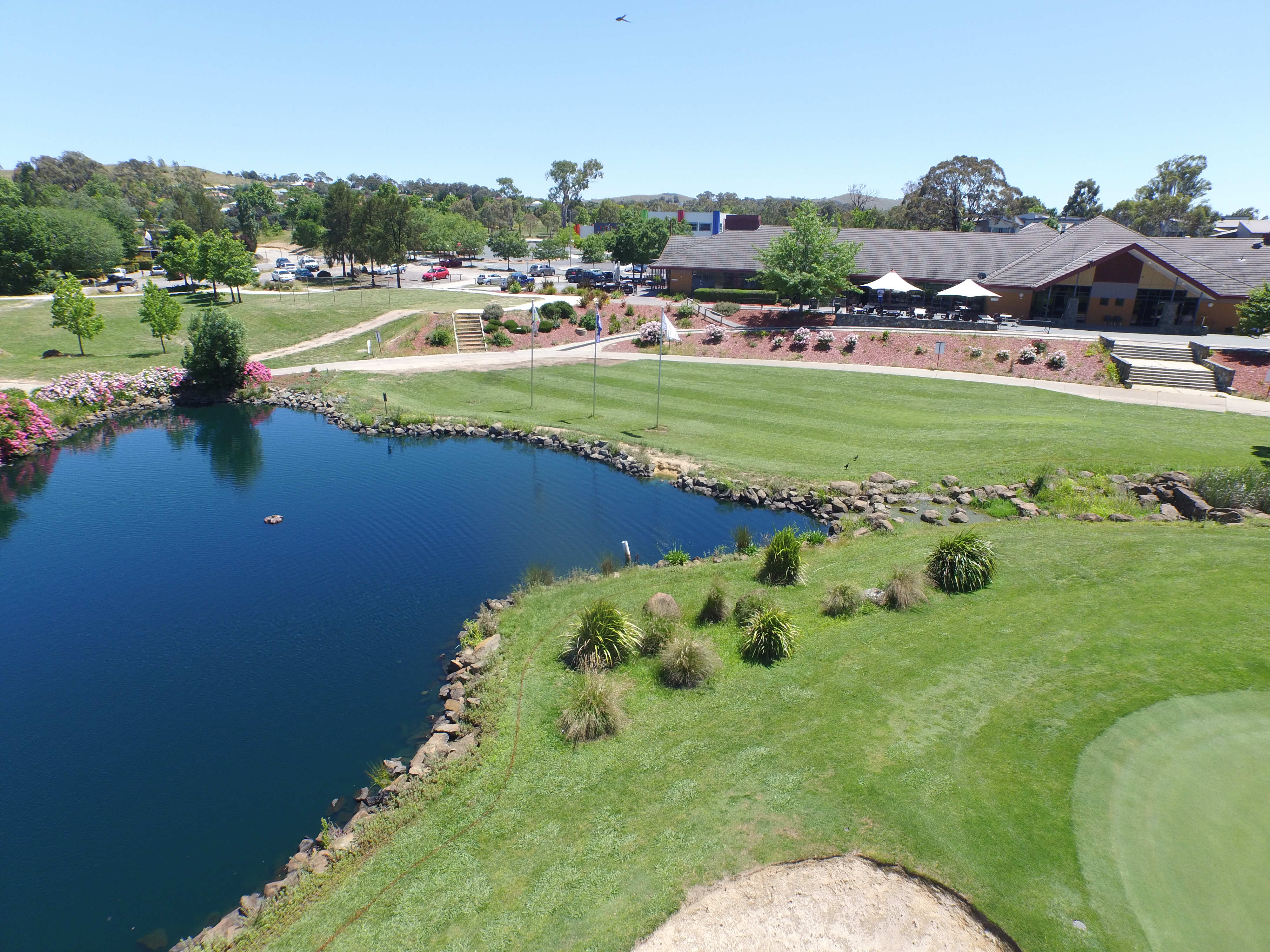 Gold Creek – landscape view of the 18th looking onto the clubhouse
The lure of hosting professional events is something driven by either tourism bodies looking to drive destination-wide awareness or organisations looking to secure a strong footing with a lucrative demographic. The properties which host professional events benefit I would say in equal measure from the on-site footfall and the international broadcast.
There is a stark reality for golf when it comes to the actual audiences that tune in, but the power of moving pictures remains one of the most high-impact marketing tools in golf. We have seen the awareness levels in new markets help pave the way for increasing enquiries for golf visitors. When you associate with the best players in the world and can stimulate demand by giving the opportunity to follow in the footsteps of the world's best, you have the ingredients to benefit commercially. However, it is a long-term program. There aren't quick wins, which means events need to come accompanied with a strong investment model that covers the earlier years of an event strategy.
What measures do Troon take on environmentally sustainability practices?
This is something that sits high on our agronomy teams' agendas. It is an area of the golf business that has come under much scrutiny, which has increased sensitivity to ensuring best-practice. We have invested in building the most robust environmental programs, seeking out the best suited fertilisers and herbicides, pioneering on most effective water management and making sure we have some of the best minds on agronomy on our teams.
What are Troon doing to help stimulate the growth of the game?
This is an area we ask all our team members to focus on. Two that spring to mind is the Future Falcons program in Abu Dhabi that has provided a great opportunity for youngsters to take up the game. Also, Saadiyat Beach Golf Club host the Fatima Bint Mubarak Ladies Open, which has witnessed a growth in Emirati women taking up the game.
We have numerous initiatives across our network, whether relaxing dress codes, introducing new formats or unique initiative such as night golf – we always endeavour to grow the appeal of the sport.
On a personal note, I have seen what the game has given me over the years and how my kids benefit from how the game can help you grow personally. We want to make sure Troon continues to lead new initiatives to bring new people to the game; young and old.
Mark Chapleski, thank you very much.
The article "GBN Interview: Mark Chapleski, President – Troon International" was originally published on https://golfbusinessnews.com/news/interviews/gbn-interview-mark-chapleski-president-troon-international/