General Director of Vietnam Star – biggest distributor of Mercedes-Benz Vietnam, Mr John White share his interesting view on golf and cars…
What is the reason that sent you from South Africa to Vietnam?
I was fortunate enough to be recruited by the Lei Shing Hong Group, based in Hong Kong, biggest retailer of Mercedes in the world, represented in 11 countries with in excess of 250 Mercedes dealerships. I was wanting to emigrate from SA as a result of the increasing political instability. LSH gave me the opportunity to go to any of 9 countries and I chose Vietnam as my frst choice. I really love the people and the culture here.
South Africa is an exciting tourism and golf destination for many Vietnameses, can you tell us about golf in SA?
Golf is really big in SA and relatively inexpensive, there are literally hundreds of courses in SA remembering that SA is geographically 4 times the size of Vietnam and has half the population. It's golfng heaven really.
How did you come to golf, what do you like most in golf?
I grew up on the golf course as a kid, caddied a bit and hunted for some golf balls for some pocket money. I won my frst set of clubs in a bet at the age of 16. Until them I played with borrowed clubs as often as I could. I love the etiquette of golf and it's a leveller, no matter how young or old, male or female everyone can compete. I actually love everything about golf.
Mercedes-Benz is doing very successful car business in Vietnam, as its main Distributor, can you evaluate the role of Mercedes-Benz Trophy on the sale performance of MBV?
It's an absolute match, our cars are sold to ladies and gentlemen and golf is played by ladies and gentlemen, quality and attention to detail is the common denominator.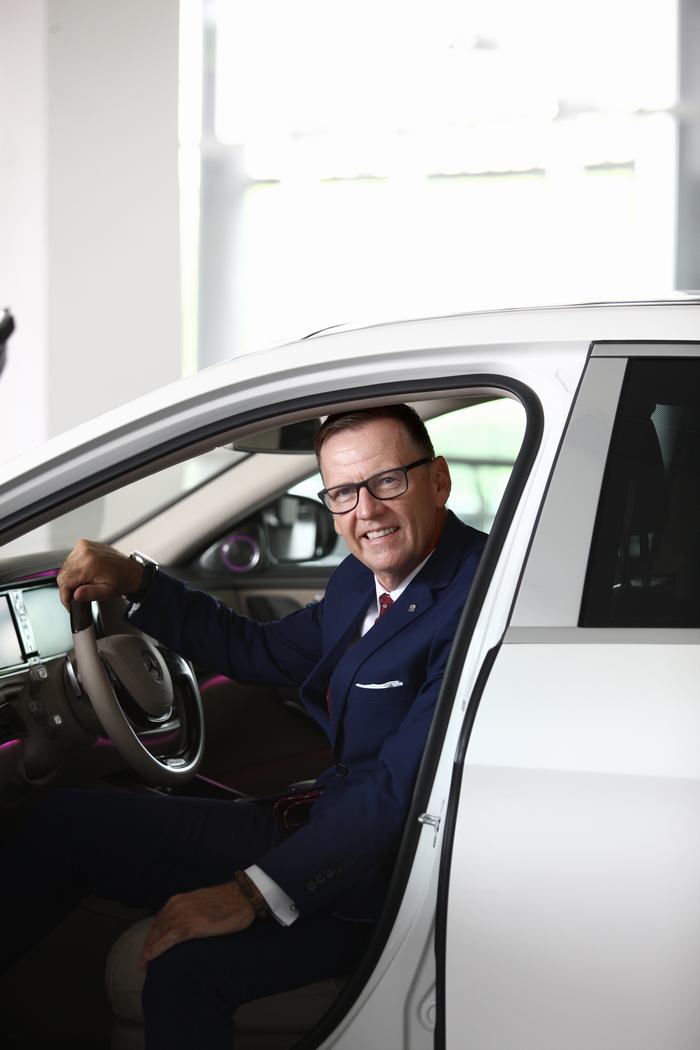 What do you think about car & golf market in Vietnam?
Both are on an up and growing exponentially but both are unfortunately disproportionately expensive in Vietnam. It would be wonderful if there was more access to golf and to our Mercedes vehicles for more people, it'll come.
As for you, why golf is very important and relate to car business?
It's a great networking platform and all golfers have something in common, they love golf and cars.
Can you tell us about Vietnam Star's expansion plan in Vietnam? Does it relate something to golf?
We are currently breaking ground in Can Tho, Binh Duong and Hanoi and shortly will be building an additional new state of the art facility in Hanoi and Nha Trang. Ironically all in close proximity to golf courses excepting Can Tho which is in development stages.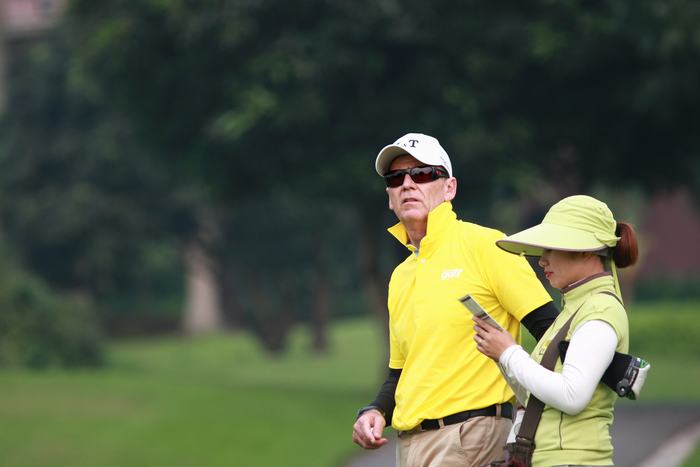 Your best memory with golf?
Mercedes Trophy at Sun City watching the wild animals run across the course while playing but the most precious times have been the really early morning Sunday games with my son Josh and a good friend.
The Best golf courses in South Africa?
Sun City and down the Garden Route there are so many world class courses.
Best time to visit South Africa and play golf?
Golf is great all year round but summer the courses have lots of water so they're more beautiful then and more challenging I guess.
What is the golf fee in SA?
Golf Fees are around 10-50 USD and at a really exclusive club 100 USD.
Any remark for golfers to play in SA?
It should be on your bucket list, it's golfng paradise!
Đăng bởi Hà Phan
The article "GOLF & CARS: an absolute match!" was originally published on http://vietnamgolfmagazine.net/en/30534/