Sapphire JSC invited early purchasers of HOLM Residences as VIP guests to December's esteemed four-day Ho Tram Open 2015, an Asian Tour sanctioned professional golf event.
Guests received special access to the golf and entertainment events as well as the opportunity to watch some of the world's best golfers and stay in the luxurious The Grand Hotel.
In addition to being invited to play alongside world-class international golfers in the Pro-Am, HOLM Residences' VIP guests of the weekend enjoyed the Ho Tram Open Gala Dinner, where Brian McFadden, formerly of Westlife, performed his first of two exclusive performances. Other luxuries included international Muay Thai, front-row grandstand seats with catering and privileges, daily Poolside Groove parties, as well as access to the prestigious closing ceremony.
HOLM Residences was pleased to offer early purchasers a full prestigious treatment in Ho Tram Open 2015
"This first-time event is something we're really looking forward to continuing in Vietnam throughout the years to come," said David Clarkin, joint managing director of Sapphire JSC, who also played in the Pro-Am. "It's a pleasure to meet and introduce world-class professional golfers to our elite VIPs."
Early purchasers of HOLM Residences began to embrace the exclusive lifestyle open to them as owners of Ho Chi Minh City's latest residential project. The lifestyle, replete with a prominent address and outstanding amenities, is further complemented by invitations to exciting and exclusive events.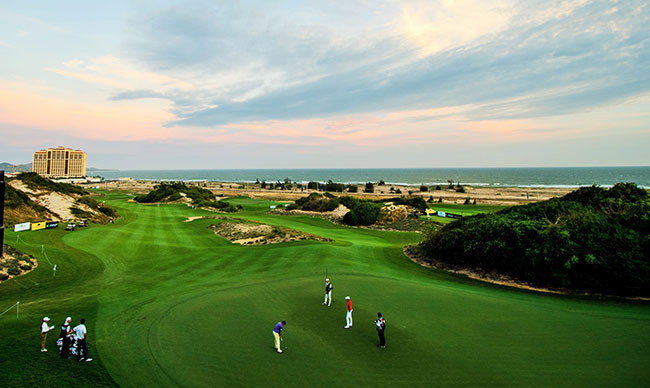 HOLM buyers began to embrace the lifestyle open to them as an exclusive benefit of being HOLM owners in Ho Tram Open
HOLM Residences is a landscaped retreat in the city that fuses modern architecture with natural elements. SCDA Architects have implemented a combination of open and intimate spaces accented by timeless design. Discerning buyers will find their new residence elegant yet practical, inspirational yet reassuring, refreshing yet familiar.
Each villa is contemporarily decorated featuring an abundance of light and space, while the riverside property itself is well integrated with lush gardens, bodies of water and courtyards to give homeowners a tranquil sense of calm within the bustling city limits.
Located five kilometres from downtown Ho Chi Minh City on a 2.7-hectare riverfront site, HOLM Residences (151 Nguyen Van Huong, Thao Dien, District 2) comprises 11 riverfront villas, six pool villas and 12 garden villas of 272 square metres (sq.m) to 1,018sq.m of land area. Owners will have access to two swimming pools, a clubhouse with fitness centre, a footpath, a landscaped garden, 24/7 security and a centralised back-up power system. Completion is scheduled for the fourth quarter of 2016.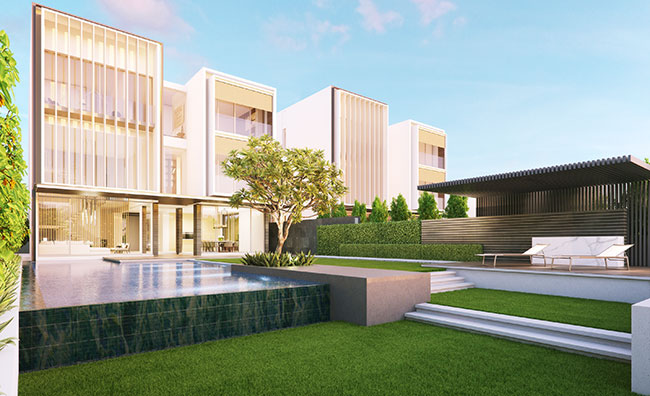 HOLM Residences – the ultimate waterfront living including only 29 exclusive villas
The article "HOLM owners find luxury on the green" was originally published on http://www.vir.com.vn/holm-owners-find-luxury-on-the-green.html