As Vinpearl Golf Phu Quoc moves into its second year, its first head pro, Nick Sharples, is ready to help one of Vietnam's top courses grow the game of golf.
Two minutes. That's all the time it took for Nick Sharples to see Vinpearl Golf Phu Quoc's advertisement on
PGA.com
for a head professional and then submit his resume for consideration.
"I didn't think twice," the intrepid Englishman said. "I'd been to Vietnam already, I'd seen Vinpearl's golf course in Nha Trang, and I was impressed with everything about it. After that, I always said to myself, 'My biggest goal would be to work abroad at a place like that.'"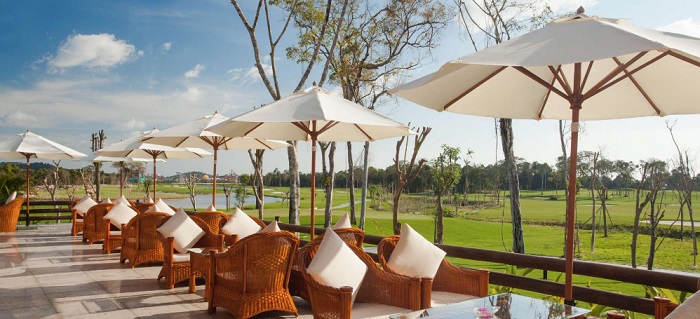 Lo and behold, the opportunity arose shortly thereafter — and with Vinpearl Golf no less. Sharples got the nod, and four months into the job, he couldn't be happier.
"Vinpearl Golf Phu Quoc has so much going for it," Sharples said. "Ownership and management are very keen to make the club synonymous with the growth of golf here in Vietnam, and that's an exciting initiative to be part of."
As Vinpearl Golf Phu Quoc gets set to embark on its second year of operation, Sharples is digging in on a plan to facilitate Vinpearl Golf's goals at the impressive, 27-hole development. What does that plan entail? Read on …
Before we discuss your role at Vinpearl Golf Phu Quoc, can you first talk about what attracted you to Vietnam, and how the opportunity with Vinpearl Golf came about?
Sure. I have spent a lot of time here in Asia, mostly in Thailand, where I have friends who are teaching pros. One year, I decided to change my holiday plans and visit Vietnam. I came here in 2014 and loved it.
I visited Ho Chi Minh City and Nha Trang, where I came across Vinpearl. I played three rounds while I was there and was left really impressed by the golf course as well as the whole set up, what with the golf course being on an Island in beautiful Nha Trang Bay.
When I started my PGA training, I always said to myself, 'My biggest goal would be to work abroad.' To my surprise and delight, in January 2016 there was an opening here at Vinpearl Golf Phu Quoc as Head Professional. I applied within two minutes of seeing the job advert on the PGA website.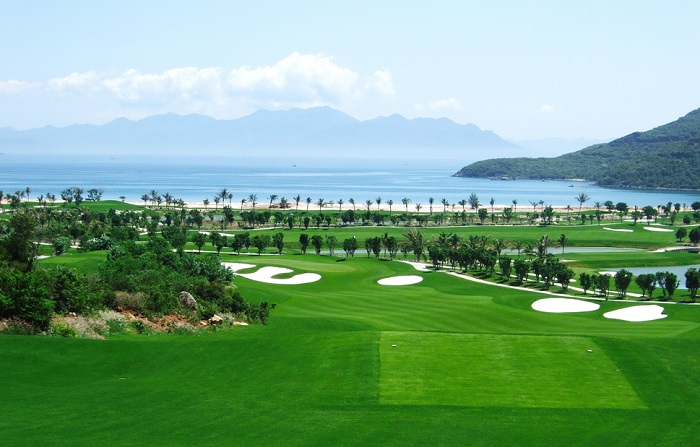 By the looks of your CV, you're a jack-of-all-trades. What aspect of your job have you enjoyed most so far?
My current role is very different to your typical head pro's role back in the UK. The biggest thing I've enjoyed so far here in Phu Quoc is the golf operation side, especially learning about golf course management and being involved in how the course is set up. The work being done here every single day is a really cool thing to be a part of. I'm currently halfway through a PGA CDP (Continual Development Programme), learning about turf and golf course management to further develop my knowledge and understanding.
One of your biggest objectives is to help grow junior golf in Vietnam, specifically in Phu Quoc, where golf is very new to the landscape. How exactly do you plan to do that, and what sort of progress have you made thus far?
Junior golf development was something I was heavily involved in back in the UK. Golf is a developing sport here in Vietnam, and getting kids involved in the sport is my No. 1 goal.
To that end, I will be using a similar teaching programme to the one I implemented back in the UK: the HSBC 'Golf Roots' project. It's a fun and effective way to not only learn golf skills, but important life skills. Kids learn the rules of golf and course etiquette. But most importantly, they make friends so they feel compelled to continue to play this great sport for years to come.
We also have a full range of golf club sets for kids of various heights and ages — which helps them learn and play to their greatest potential. I conduct the junior academy every weekend, and throughout the summer holidays, I will be putting more academy classes on during the week.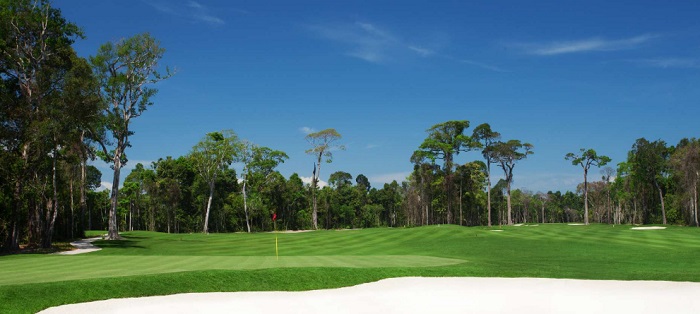 What attributes does Vinpearl Golf Phu Quoc have that makes it such a good venue for someone looking to grow the game in Vietnam?
The driving range here has a great layout. We have a full grass tee, which is more conducive to learning than artificial turf mats. We also have several target greens on the range, which is great for practice as it simulates what a golfer will face when out on the course. As well, we have two large fairway-style bunkers to practice from, and our short-game area is ideal for learning and practicing lots of different types of pitch and chip shots.
How would you describe your coaching style? What makes you stand out from other head pros? Do you have a unique approach?
I have been very lucky as a golfer, as I've had the opportunity to learn from some of the best coaches in the world. I wouldn't say I have particular 'swing style.' Rather, I'm open to many of the theories out there.
The most important part of the golf swing is what happens at impact. That's why I look to help the student understand what it is about their swing that could be compromising an ideal impact position. The fundamental goal is to create a better, more consistent ball flight.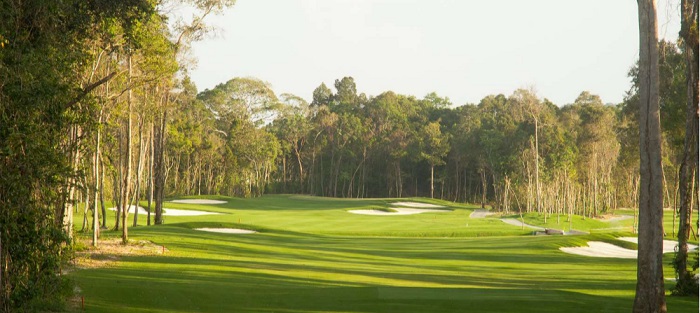 I'm also a big believer in technology, which has been a fantastic tool in helping golfers of all levels. Systems such as Trackman, Flightscope, GC2 and video analysis gives me vital information to further help the player improve. I am currently looking to purchase GC2 for all my golf lessons here at Vinpearl Phu Quoc. I currently use GASP video system.
During my three-year PGA training, we covered five different topics in-depth including equipment technology and sports science, a lot of which is about swing biomechanics and golf fitness. Both have become big parts of modern-day golf.
I am planning to take a seminar in October from Dr. Greg Rose, a TPI (Titleist Performance Institute) instructor in the US who specializes in how the body works during the golf swing, strength and conditioning, therapeutic exercises, and so on. As with golf course management, I am always looking to expand and widen my knowledge through verified CDP courses and seminars to become the best
golf coach
I can be. Creating a holistic approach is a key factor in becoming a great golf coach.

The post In The Nick of Time appeared first on VGM Viet Nam Golf Magazine.
The article "In The Nick of Time" was originally published on http://vietnamgolfmagazine.net/en/in-the-nick-of-time/