Manila, Philippines: Renewing Premier Golf Course Conditions will be the theme at next month's Philippines Golf Course Management Conference.
Organised by the Federation of Golf Clubs Philippines in co-operation with the National Golf Association of the Philippines (NGAP) and supported by the Philippine Sports Commission, the two-day event (May 9-10) in Dasmarinas City is presented by the Asian Golf Industry Federation (AGIF).
More than 125 golf course superintendents, course maintenance managers, golf directors and club managers are expected to be present at The Orchard Golf and Country Club.
Meanwhile, a strong turnout is also anticipated for a Club Management Mini Summit that will run concurrently on day one and will focus on 'Bringing High-End Golf Tourism to the Philippines'.
Eric Lynge, the AGIF's Chief Executive Officer, said: "Combining our Turfgrass Seminars and Mini Summits has proved a big success. It allows us to bring together turfgrass and club managers under one roof and, in turn, enables attendees to better understand the tasks and pressures faced by their colleagues."
The latest turfgrass conference will shine a light on the necessity for clubs to provide premier playing conditions.
Lynge said: "In various surveys that the Federation has conducted, golf course conditioning repeatedly is regarded as the most important element when golfers decide where they're going to play – even more valued than the cost and location.
"As such, the importance of renewing and maintaining premier golf course conditions cannot be over-stated, not just in the Philippines but across Asia.
"Indeed, that over-riding objective was one of the key reasons behind our launching of a Certificate in Greenkeeping programme last year. Aimed at supporting a formal education programme for golf course maintenance in the region, the initiative is backed by The R&A and offers an accessible, affordable and internationally recognised certification for superintendents."
Of the conference's return to the acclaimed Cavite facility, a former host to the Johnnie Walker Classic, Lynge said: "Once more the AGIF is delighted to return to The Orchard Golf and Country Club for what has historically proved a highly successful event.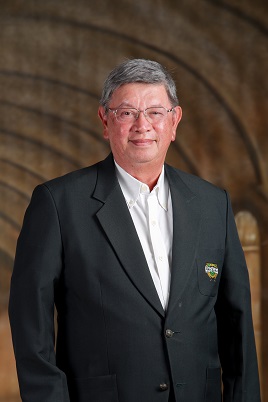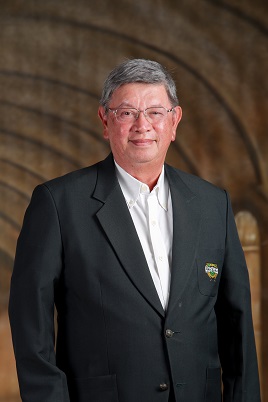 Conrad Benitez
"Our thanks and appreciation go to President Conrad Benitez and his team at The Orchard. Without their continued generous support and the backing of our sponsors it would not be possible to stage events such as these."
As well as three 90-minute presentations, day one (May 9) will include a two-hour machine demonstration at which participating companies will showcase their latest products.
The following morning will feature a series of outdoor seminars with further conference presentations taking place in the afternoon.
Lynge said all of the events and activities at The Orchard Golf and Country Club are open to members and non-members of the Federation.
After welcome addresses from Benitez and Lynge, Carlyle Consulting Turf Consultant and Agronomist Ron Carlyle will tee-off formal proceedings with a presentation entitled 'Cultural Practices in Detail'.
Following the machine demonstration and lunch, the conference will resume with Dr Gil Magsino, National Crop Protection Centre UPLB Director and University Researcher, discussing 'Weed Identification and Control'.
The final topic of the day on 'Tournament Preparations' will be delivered by Christopher Chase, Golf Course Superintendent at Hong Kong's Clearwater Bay Golf & Country Club.
Equipment Maintenance, Techniques in Sodding and Repairing Greens and Turf Variety will all be addressed at day two's outdoor seminars.
Wrapping up the conference will be presentations on the 'Rules of Golf' (Francis Montallana, Golf Director at The Orchard) and 'Chemical Application: Fertilisation and Pesticide Proturf' (Carlyle).
In 2018, the AGIF organised Turfgrass Management Seminars and Field Days and Club Management Mini Summits in Indonesia, Malaysia, the Philippines, Singapore, Taiwan, Thailand and Vietnam.
In the first half of this year, in addition to events in Pattaya and Manila, the AGIF will be staging Certificate in Greenkeeping modules in Malaysia and Thailand.
For further information and to book exhibition space at the Manila event, please contact the AGIF at eric.lynge@agif.asia
---
The article "Manila Focus on 'Renewing Premier Golf Course Conditions'" was originally published on https://www.agif.asia/2019/04/manila-focus-on-renewing-premier-golf-course-conditions/