The Swing for the Kids' gala dinner has just opened at BRG Group's Legend Hill Golf Resort, to announce the winners and host a charity auction.
Accordingly, the best gross at Swing for the Kids 2016 was Le Minh Hoan with a score of 74. The winners of groups A, B, and C were Le Trung Hieu, Trinh Huu Thang, and Ho Kien Trung, with the total scores of 69, 71, and 72, respectively. Former Minister of Planning and Investment Bui Quang Minh was granted the third prize in Group B with the total score of 72.
The winners of each group received a voucher to stay at Ho Tram Strip Resort, a golf voucher at Indochina Hoi An golf course, and a one-year subscription to VIR. The first runners-up received a voucher for staying at FLC Resort and a one-year subscription to VIR. Lastly, the second runner-ups received a golf voucher at Ho Tram Strip golf course and a one-year subscription to VIR.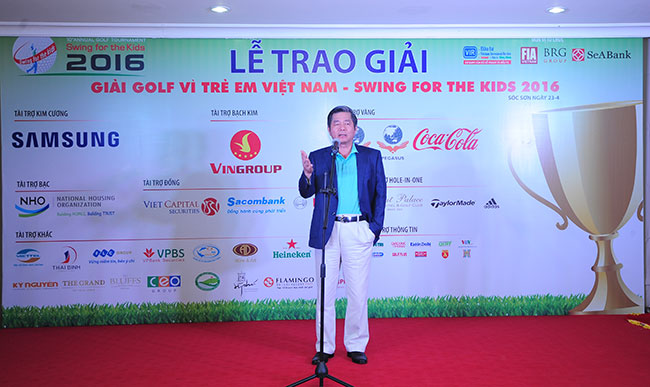 "Our biggest prize today is worth about VND1.5 billion ($67,300), which will be granted to over 3,000 'winners', all excellent students with disadvantaged backgrounds," said VIR's editor-in-chief Le Trong Minh. "I want to express great gratitude to the organising board and our generous sponsors who have made this charity event such a resounding success."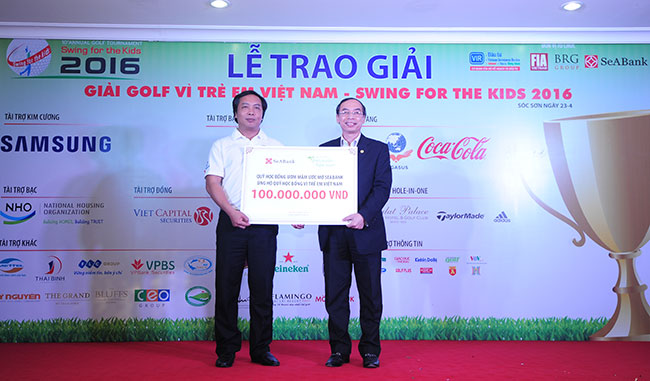 An auction to raise more funds to support poor children was also carried out at the gala dinner. Four objects were sold, including a Viettel mobile number ending with '8888', which represents prosperity, a bottle of Santabla wine, a silk embroidery painting made by children from Thuong Thuong vocational training centre, and two Adidas sport bags. The money raised from selling these items will be used to support the education of underpreviliged children.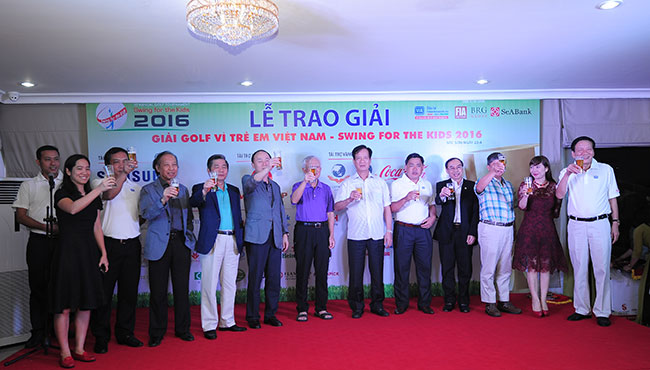 During the last nine years, the tournament has produced over 12,000 scholarships with the total value of VND10.5 billion ($470,000) to poor but excellent students in Vietnam, including 17 full scholarships of VND10 million ($463) each. In particular, over 2,000 scholarships, altogether worth about VND1.1 billion ($49,000), were handed out in 2015.  The scholarships enabled poor students to continue their education and become worthy members of the society.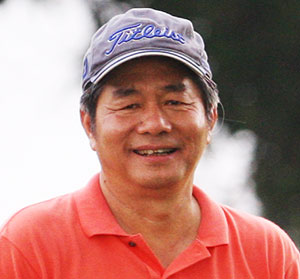 Bui Quang Vinh – Former Minister of Planning and Investment
I really like playing golf but I did not have time when I was the minister. But now when I have more free time, I will spend more on this sport. Golf is very good for health, and it's much better to couple golf with learning promotion. That's what Swing for the Kids is doing well.
---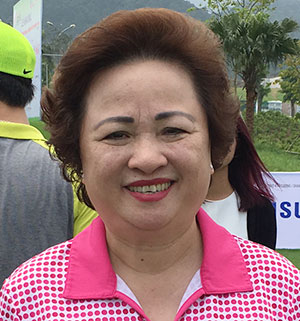 Nguyen Thi Nga – Chairwoman of BRG Group
Swing for the Kids this year attracts a large amount of golfers that doubles the capacity of our Legend Hill golf course. It shows that the tournament is developing fast and widely. We have been co-organiser with VIR in this meaningful event for four years since we were the Diamond and Golden Sponsor. We will continue to join and promote VIR's Swing for the Kids in the future.
---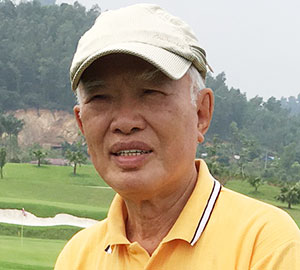 Vu Khoan – Former Deputy Prime Minister
For the past 10 years, Swing for the Kids has been organised to support underprivileged children. This is very meaningful social activity for golfers. Golf is good for our health but it's more important that players can share their concerns about other underprivileged people. The Ministry of Planning and Investment and VIR have a good ideal to organise a charity golf tournament to help poor students around the country. Each tournament, in fact, can raise billions of VND to contribute a small part to the needy people. This is a good way to educate golfers to think and to share with others surrounding them, especially the poor children.
---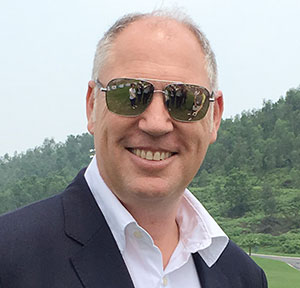 Mark Reeves – Director of Golf Development and Property Business Division of BRG Group
This is a wonderful event for children. Last year the fund raised from Swing for the Kids helped build bridges and schools for children in the mountainous areas of Vietnam. We are honoured to be involved in this tenth year event. This is the first Nick Clause's designed golf course in Vietnam. In the future,  we are continuing to support and sponsor Swing For The Kids.
---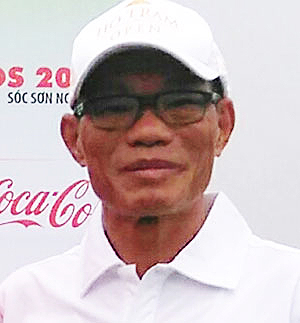 Vo Quang Hue – General manager of Bosch Vietnam, golfer
I have participated in the charity golf tournament for many years in the role of a sponsor and a golfer. The first reason is that this is the most attractive golf tournament for foreign invested companies in Vietnam. Secondly I am really admired ministers of the Planning and Investment who are all passionate gentlemen for the development of the country.
---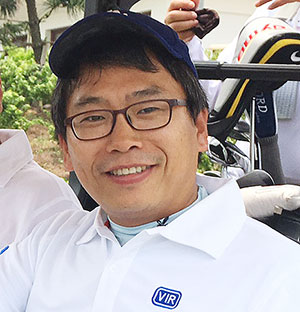 Ryu Kil Sang – PR director of Samsung Vietnam, golfer
Swing for the Kids is a very meaningful event and this is a very beautiful golf course. It is my honor to join this tournament.
---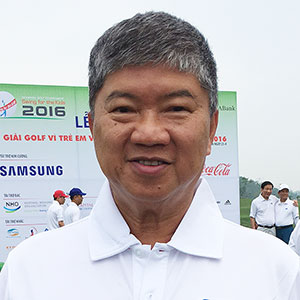 Ricky Tan – Chairman of KinderWorld Education Group
KinderWorld Education Group has been investing in Vietnam for the last 16 years. We believe that education is the main drive to develop the society and to ensure the improvement of people's capability. Singapore has gone through more than 50 years of renovation and education system is crucial to our development. As a socially responsible investor in Vietnam with 16 campuses throughout the country, our responsibility is to ensure that we take care of not only private students but also poor students who are not able to afford the tuition fees in our international schools. As the Gold Sponsor for Swing for the Kids, KinderWorld has awarded "Dreams to Reality" scholarships to these students to undertake training courses at Pegasus International College, the professional training arm of KinderWorld Education Group. From 2013 to 2015, 108 students benefited from "Dream to Reality" scholarships worth VND972 million. The goal of the scholarship programme is to provide technical training through fundamental culinary knowledge, techniques and experience to create an opportunity for employment in the hospitality industry. The course is delivered by highly competent and professional trainers that have years of culinary training and experience. We believe that Swing for the Kids has benefitted many underprivileged students and will continue to support this fund raising initiative as a socially responsible Singaporean enterprise.
By Van Nguyen
The article "Swing for the Kids 2016 crowns 10 years of success" was originally published on http://www.vir.com.vn/swing-for-the-kids-2016-crowns-10-years-of-success.html