TBS has many factories nationwide, with an annual capacity of about 30 million of pairs of shoes
---
Beginning operations in 1989 with an initial staff of more than 500 former soldiers, locally-owned TBS Group has gone from strength to strength over the years. The firm's sustainable development strategy has helped develop its prestigious reputation both at home and abroad.
TBS Group is comprised of one parent company and six affiliates in charge of different sectors, with a combined workforce of over 32,000.
Footwear: A key sector for the group, TBS is widely known as one of Vietnam's five largest sport shoe makers. It has many factories nationwide, with an annual capacity of about 30 million of pairs of shoes. This figure is expected to rise to 50 million by 2020.
To develop its leather and footwear products, TBS has established three research and development (R&D) centres, which has helped the firm join global value chains via famous brand names such as Decathlon, Sketchers, and Wolverine.
TBS also stands ready to co-operate with other brand names.
In addition, TBS has built up its integrated production chain, from cutting, sewing, shaping and printing, to pressing, moulding, and production. This has helped the firm significantly trim production costs, thus boosting its competitiveness.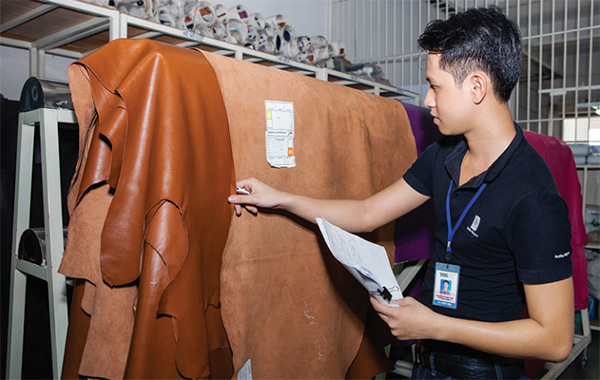 TBS has become one of Vietnam's top three firms in terms of exporting handbag and backpack products
---
Handbags: Despite joining this sector only as recently as 2011, TBS has become one of Vietnam's top three firms in terms of export turnover from these products.
TBS' R&D centre and mastery of high technology have enabled the firm to penetrate the global value chains of many big brand names, such as Coach, Vera Bradley, and Decathlon, as well as generate employment for more than 10,000 people after only five years of operation.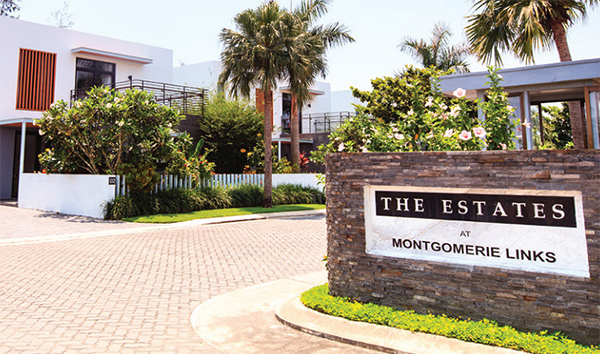 The international-standard Montgomerie Links resort/golf course in the south-central ancient town of Hoi An
---
Investment & Assets management: TBS focuses on constructing industrial infrastructure projects in service of its operation and development.
Currently, TBS has many projects of this kind, including Kien Giang TBS Shoe Factory, TBS Timber Processing Plant, Song Tra Industrial Park in the northern province of Thai Binh, Hoi An Shoe Sole Factory, and many other infrastructure projects under construction.
In addition, TBS is also boosting the construction of housing projects, commercial centres, five-star hotels, and resorts. Some of the most noteworthy of these projects are the Montgomerie Links villa resort in Quang Nam province, as well as several projects in the southern province of Binh Duong. These projects are expected to usher in a brighter future for TBS' real estate sector.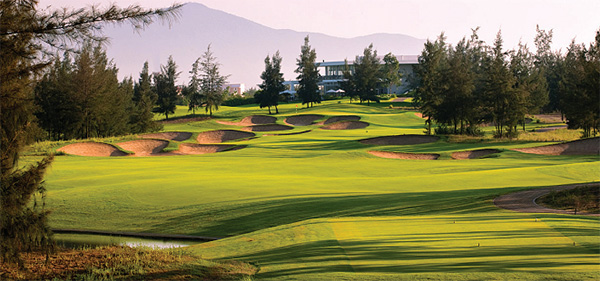 TBS' Montgomerie Links golf course has earned the firm a brace of high-profile awards
---
Logistics : TBS Logistics is well placed in the key southern economic region, bordering Ho Chi Minh City, Binh Duong, and the southern province of Dong Nai.
Covering 115 hectares, TBS Logistics provides a wide range of services, such as depots, CFS warehouses, and distribution. Moreover, TBS also has two inland container depots covering 60,000 square metres. Here, TBS has the necessary facilities to lift, lower, repair, and examine containers.
In addition, TBS Logistics also has three customs offices, which facilitate its service to its customers.
All of these advantages have helped TBS Logistics co-operate with many international logistics brand names, such as APL Logistics, Damco, DHL, Yusen, Expeditors, and Geodis.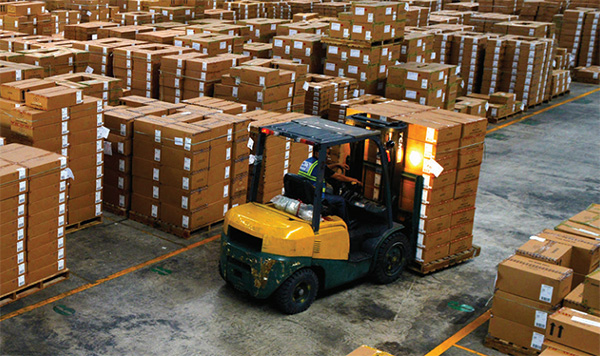 TBS is focusing on investing in high technology at its depots
---
Hospitality: TBS is developing several hotel chains, high-end resorts, and golf courses in Vietnam. Although this sector is new to TBS, the company has firmly established its status through the successful implementation of two major projects: the Montgomerie Links resort/golf course in the south-central city of Danang, and a high-end hotel-apartment area in Ho Chi Minh City.
The design of the Montgomerie Links has reaped the firm a brace of awards including the "The most high-profile golf course in Asia" award by Forbes Magazine (2012), and "The best golf course in Vietnam" award from the Vietnam Golf Association (2014 – 2015).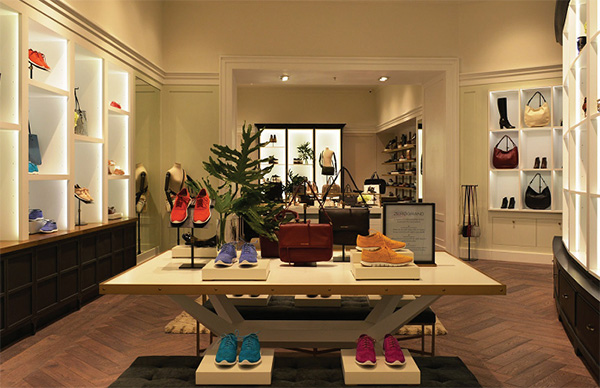 TBS Sport has become a leading brand name in Vietnam in luxury fashion retail
---
Retail: TBS Sport specialises in the distribution of international luxury fashion brand names, such as ECCO and Cole Haan.
With a system of 23 shops based in the five major cities of Ho Chi Minh City, Hanoi, Haiphong, Danang, and Bien Hoa, TBS Sport is establishing its footprint through the distribution of shoes and handbags, while at the same time making itself a leading brand name in luxury fashion retail.
In addition to developing its various business sectors, TBS Group has applied many types of advanced governance tools, such as enterprise resource planning in its business governance, human resources, and depot sectors. TBS has also applied lean manufacturing in its production, while frequently providing training courses for its staff and managers.
It is TBS's target to become an enterprise with an annual revenue of more than $1 billion by 2020. Furthermore, the company is committed to a high level of corporate social responsibility, environmental protection, and sustainability in Vietnam.
The article "TBS group gains a firm foothold in regional market" was originally published on http://www.vir.com.vn/tbs-group-gains-a-firm-foothold-in-regional-market.html