The growth of MICE in Vietnam has been one of the nation's tourism success stories in recent years.
Recommend stories
According to the Hoa Binh Group – a leading MICE agency in Vietnam, the MICE market in 2015 saw year on year growth over 20 percent. Meanwhile, Vietravel's MICE business in the first seven months of 2015 reached over 170,000 up 28 percent year on year. This accounted for approximately 50% of their total passenger traffic.
With over 3000 kilometers of coastline and several major cities, potential bookers seem to be spoiled-for-choice when looking at Vietnam.
Southern and central Vietnam offer locations such as Danang and Nha Trang as potential MICE destinations, however with limited connectivity at their airports, transporting guests in and out involves connecting flights and complicated booking process for the agents.
When looking for a MICE venue, what more could you ask for than a place with a stunning coastline, incredible five star luxury, and all just two hours from a major metropolis.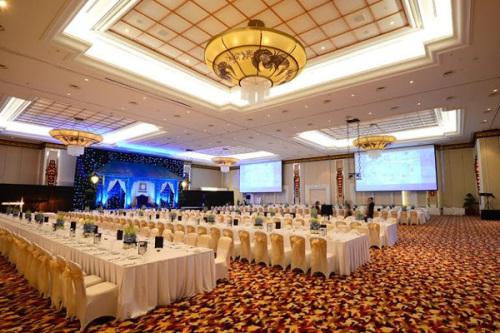 Other locations such as Vung Tau may offer this proximity to major cities, but do not offer the standard of rooms, facilities and amenities that MICE organizers are seeking when they really want to 'wow' their guests.
Only The Grand Ho Tram can offer all this to people looking to organize MICE functions.
Featuring eight premium meeting rooms, total conference area at The Grand measures over 2,200 square meters with views towards the beach and with a variety of available space configurations.
The Grand Ballroom, for example, can span up to 1,250 square meters with a capacity of 1,800 people. It is fully equipped with the latest audiovisual equipment and staging that has hosted everything from fashion parades to legendary singers. At the other end of the scale, we are able to offer private meetings right on our beach.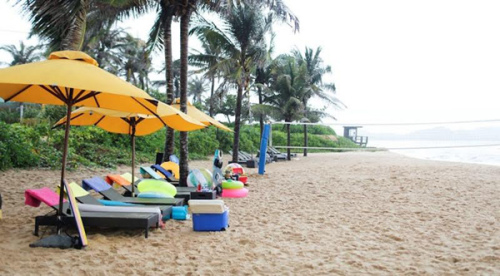 The Grand also includes a vast array of available amenities including 3 swimming pools, full functional gym, ten premium restaurants and bars, award winning Spa, electronic games center, 18-hole mini golf Putt-Putt, 2D & 3D cinema, and karaoke rooms for the family.
The Grand is located on the road connecting famous attractions like Vung Tau, Binh Chau hot springs, Minh Dam mountain, Dinh Co Temple, Monkey Temple, and a coastal fishing village … which definitely offers more choices for businesses looking for a home for their next event.
P.V
The article "The coast. The proximity. The luxury: What more could you want for your next function?" was originally published on http://www.talkvietnam.com/2016/04/the-coast-the-proximity-the-luxury-what-more-could-you-want-for-your-next-function/