VGM enjoys an exclusive interview with Mr. Stuart Stone, CEO of Linksshape about his passion for golf and construction as well as the company's plans in the near future.
Can you introduce yourself and Linksshape company?
I come from Australia, but have been living and working in Asia for more than 25 years. I am based in Vietnam and Hong Kong. Nowadays I spend most of my time in beautiful Hoi An with my Vietnamese wife and family, where we are working on the fantastic new Robert Trent Jones Jr. course at Hoi An Shores, part of the Hoiana integrated resort development.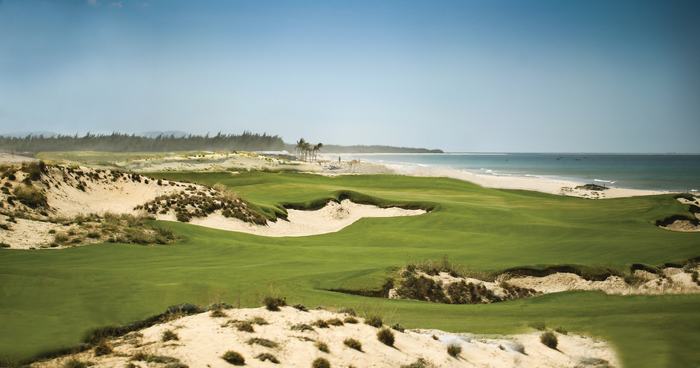 Linksshape is my golf course construction company, founded in 2005. We have worked with the world's best golf course design companies and developers all over Asia-Pacific and have a reputation as the leading partner in course construction. We are a trusted partner for the likes of Greg Norman Design, IMG, Robert Trent Jones Jr Design, Faldo Design and many others. My team comprises almost 150 professionals with expertise in every aspect of course engineering and construction – we have experts in shaping, turf specialists, irrigation engineers and lining specialists. In fact, my own background is in environmental engineering for hazardous containment, water management and lining systems – creating lakes, water courses, reticulation. I started specializing in this field back in the early 80s and moved into Golf work in the late 90s building water features on a golf course. I remember thinking how great it would be to be in charge of building a Golf Course for a famous designer. I have now built a company which provides complete turnkey golf course construction management services employing professionals from all facets of the golf industry working for famous designers. When we hand over a course, it is ready to play at championship standard.
What do you think about the potential of golf in Vietnam?
It has been very interesting to watch and be involved in the growth of golf in Vietnam since 2005. We saw some projects falter and struggle for a while, but we believe that all major stakeholders now see the benefits that the game brings to the country and are investing in excellent facilities nationwide.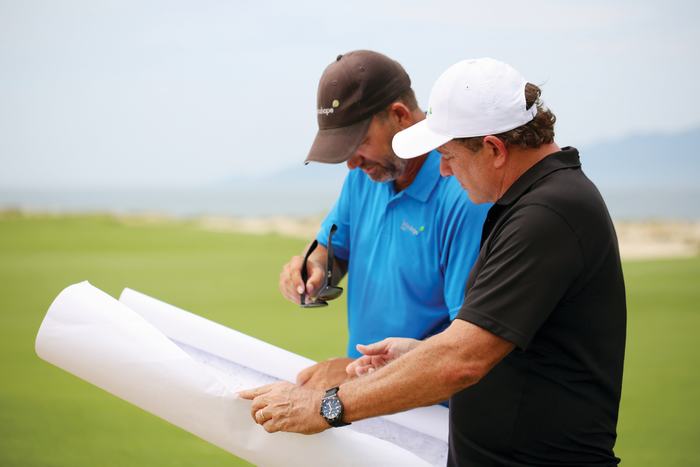 We believe that the course we are currently working on in Hoi An – "Hoiana Shores" – will be recognized among the best in the world when it launches, and together with courses like The Bluffs Ho Tram which has already won many international accolades will see Vietnam continue to be recognized as an emerging destination for golf courses of the highest standard. At Linksshape, we are extremely optimistic for the continued success of the country and aim to be at the heart of the industry as it expands and develops.
What is the most important element in the development of a quality golf course – architecture, design or construction?
Of course, all the elements that come together to make a golf course project come to life are vitally important. We believe that a strong link and great communications between the client (developer), designer, architect and construction company is the most essential factor. It's inspiring to see great designers like Sir Nick Faldo or Greg Norman visualize the challenges and opportunities that a great piece of land can offer. But without a talented shaper, great engineers and a client who believes in the vision it can never be materialized. Construction of the course involves making hundreds of decisions a day, all of which may influence the operation of the business for many years to come, so it's no use having a great design if the course is not built to the standards needed to make a course manageable, playable and long-lasting. Myself and my team are very proud to have provided the link between owners, designers and operators of some of the best courses in Asia-Pacific over many years and the experience we have gained in doing so guides us every day.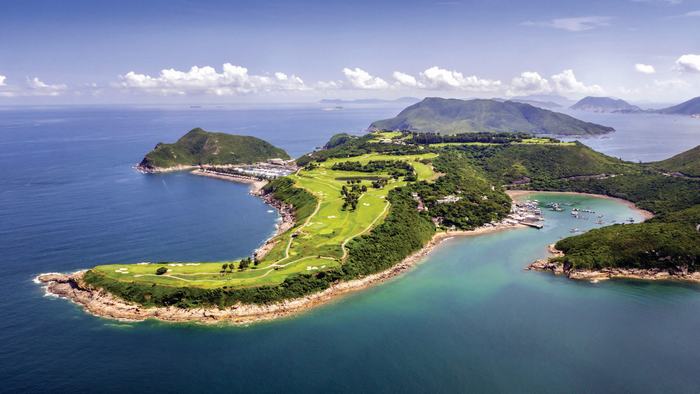 How many golf courses has Linksshape built in Vietnam?
Linksshape has built, started or renovated close to 20 golf courses in Asia-Pacific and we are glad to say most of our projects are in Vietnam. Totally, there are nine golf courses Linksshape has been involved with in Vietnam, such as Hoiana Shores Golf Course (designed by the world renowned architect Robert Trent Jones Jr.), Greg Norman's The Bluffs Ho Tram (rated #74 in Golf Digest's 2016 Global Top 100 and Vietnam's best golf course), Ba Na Hills golf course, The BRG Danang golf resort by Greg Norman Design (IAGTO Diamond Award winner in 2014), Laguna Langco designed by Sir Nick Faldo (was named Best New Golf Course Asia Pacific – 2013 by Asian Golf Monthly), Dai Lai Star & Country Club and Chi Linh Star Country Club and Hoa Tien Paradise designed by Wayne Grady.
Which one do you like best?
It's a tough question! Each of the courses has been rewarding in different ways. In some cases, I am proud of the way the team toughed it out through difficult times and still produced an outstanding result, and other courses have been easier to build, but challenging in their design or terrain. So, if you don't mind I'll leave it to your readers to decide which is the best – I'd love to know their feedback!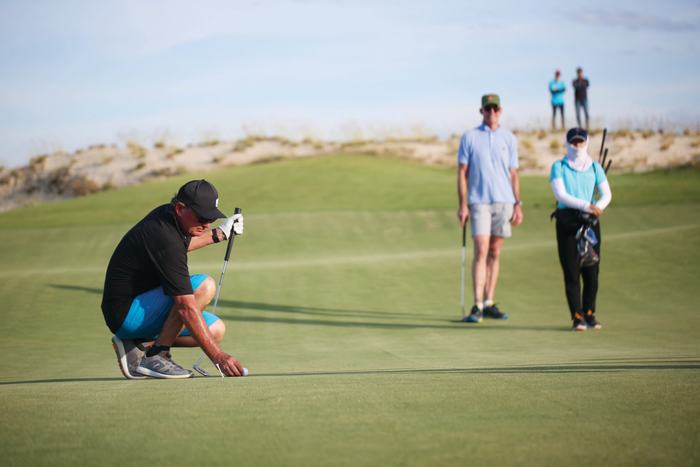 What makes Linksshape different from other golf course construction companies?
Our strengths are most definitely the experience of our management team, local and foreign managerial staff with the likes of Von Nguyen (Finance Director) Darry Koster (General Manager) Andrew Durie, (Construction Manager) Daniel Brown (Construction Manager) Nick Haynes (Construction Manager) and all our senior Vietnamese manage staff combined over 12 years working in Vietnam as a company.
We feel the greatest skill is to provide that link that I talked about earlier between the project owner, course designer, engineering teams and various skilled workers that actually bring the course to fruition. We have so many years of experience working with world leaders in golf that we understand the entirety of the process, from the commercial expectations of the developer to the vision of the designer and we enable the final product to be in line with the aspirations of each party. Of course, we have our particular talents in shaping and creating fantastic water features, but we take a holistic view to every project and commit to delivering a fantastic product every time. I think that's why we have become a trusted partner to so many great developers and designers over the years.
What elements do golf courses need for construction (money, grass quality, bunker shape?)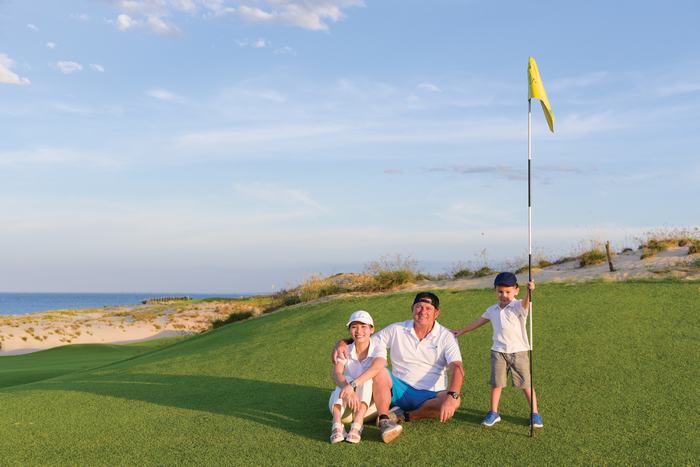 The first thing that is needed for a fantastic course is a special piece of land to work with. The great designers that we have worked with often say that their design is not to change the landscape, but more to bring the best out of the shape of the land you have to work with. Trees, water features, bunkers, cart paths and the shape of the fairways and greens of course give the course its unique character and are all vitally important – the role of the shaper (Don Page – if your fortunate enough to have him on your project) and his interpretation of the designer's vision is the key to creating a truly wonderful golf course. Of course, the choice of grass is an essential contributor to that character as well, the nature of the rough is as important to the personality of the course as the quality of the greens and needs equal consideration. Of course budget is a very important consideration as well – if corners are cut in the quality of, or any aspect of the course construction – it will soon show. The elements can be harsh on a course, particularly in an ocean-front or mountain location so the quality of the planning then preparation, construction and finishing is key and of course, all that costs money!
What are the firm's plans for the next five years in Vietnam?
In the long term, one of my goals for Linksshape is to continue developing our staff and skills. I want Linksshape's brand to continue to grow so when a developer or designer thinks about building a Golf Course they naturally think of Linksshape and recognize the added value of teaming up with us to complete a world class Golf Course. In addition, I've been increasing our staffing levels to manage the ever increasing client base and contacts throughout Vietnam as the market grows.
We'd like to establish ourselves as a truly cross-cultural company, whereby we can deal easily and efficiently with Vietnamese stakeholders and apply the best global standards. My wife has been a great help in this regard and I am grateful that we can go forward as a thought leader as well as a great construction partner in Vietnam – we see a bright future ahead!
The post THE MAN BEHIND THE LINKSSHAPE appeared first on VGM Viet Nam Golf Magazine.
The article "THE MAN BEHIND THE LINKSSHAPE" was originally published on https://vietnamgolfmagazine.net/en/the-man-behind-the-linksshape/