Tiger Woods Is Named to U.S. Ryder Cup Team
WEST CONSHOHOCKEN, Pa. — A campaign that began at the 2016 Ryder Cup — where the United States team wore T-shirts that read "Make Tiger Woods Great Again" — culminated in victory on Tuesday when Woods was named to the 2018 squad by the captain, Jim Furyk.
Woods, 42, who at this time last year was recovering from his fourth back operation and had not been cleared to take full swings, will be participating in his eighth Ryder Cup, the biennial event between the United States and Europe, and his first since 2012.
"That was a goal, at the end of the season to make this team," Woods said of his comeback. "As the year progressed, I gained some traction and was somehow able to get some high finishes, and lo and behold I'm on this team. It's incredible. To look back at the start of the year and to have accomplished my goal of making this team, it's beyond special."
Furyk used two of his three remaining discretionary picks on Phil Mickelson, 48, and Bryson DeChambeau, 24, who is coming off wins in the first two FedEx Cup playoff events.
They will join the eight Americans who automatically qualified on points: Brooks Koepka, Dustin Johnson, Justin Thomas, Patrick Reed, Bubba Watson, Jordan Spieth, Rickie Fowler and Webb Simpson.
Furyk will announce his final selection after this weekend's BMW Championship, the third of the four FedEx Cup playoff events. The smart money is on Tony Finau, who recorded his 19th top-10 finish of the season at the Dell Technologies Championship on Monday.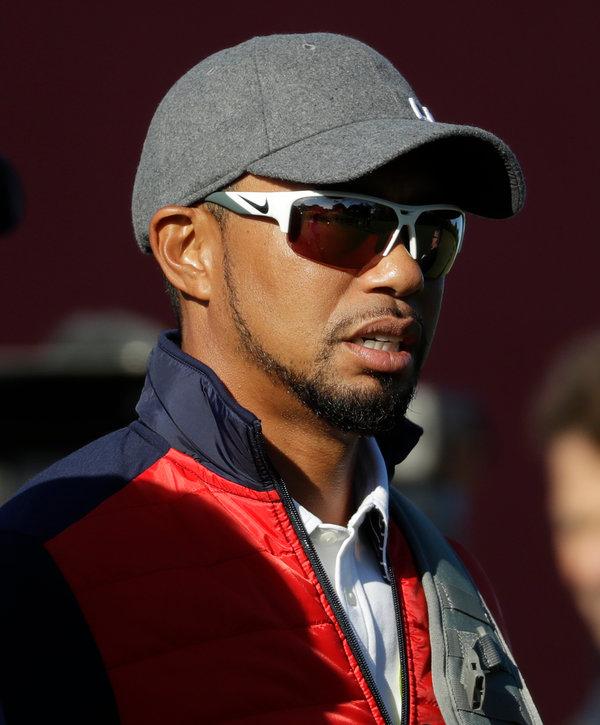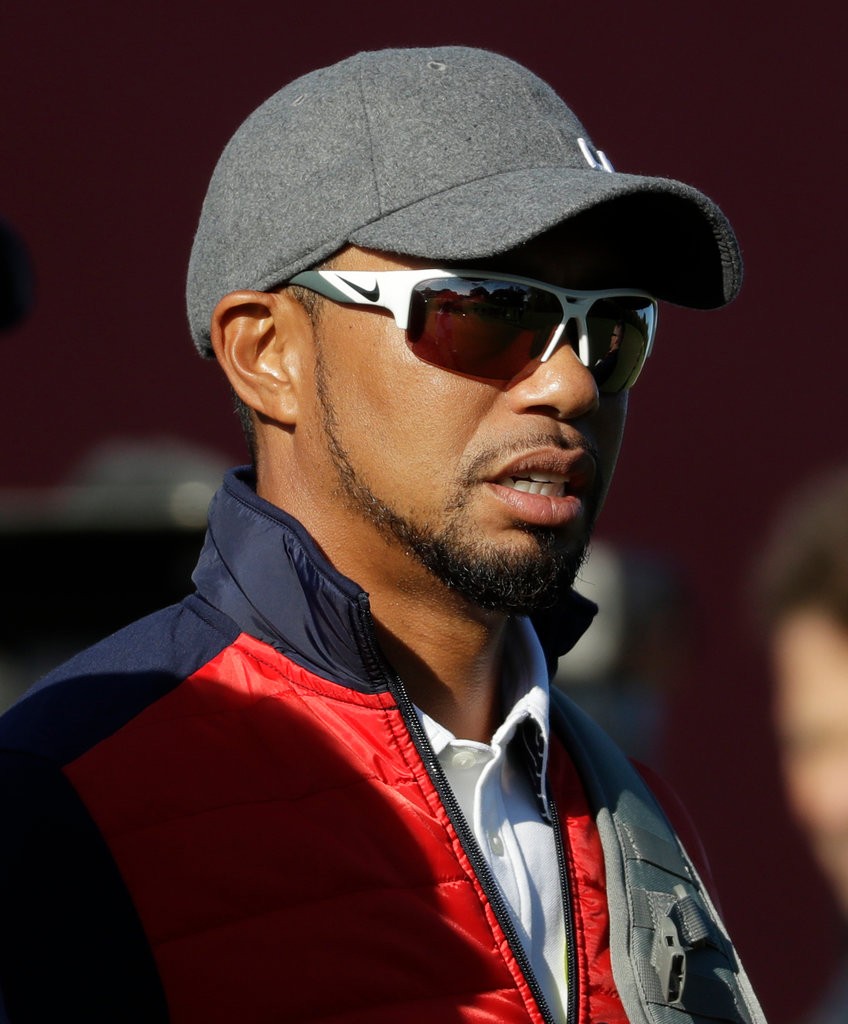 The Ryder Cup will take place Sept. 28-30 at Le Golf National outside Paris, where the Americans will try to repeat their 2016 win at Hazeltine while the Europeans seek their sixth consecutive Ryder Cup on home turf.
Woods had openly lobbied for the chance to play for the U.S. team.
"I started at the very beginning of the year," he said after his second-place finish at the P.G.A. Championship last month. "I told Jim I wanted to be part of the team."
If nothing else, Woods was set to reprise his role as a vice captain, which he filled admirably at Hazeltine while trying to recover from his third back surgery.
"He's priceless, to be honest with you," Furyk said of Woods as an assistant, adding: "From a strategy perspective, from a personnel, personalities, and also really serving on the golf course. I mean, walking with players. I think it's been a big boost having the best player maybe to ever live following your group and being there for support."
The U.S. players were impressed by Woods's enthusiastic embrace of prosaic tasks such as fetching food and clubs, and the intensity with which he devised strategies and delivered pep talks. In turn, they decided to act as a support crew in his comeback attempt.
The T-shirts were Zach Johnson's idea. Woods was touched by the gesture, which showed him, he said, that he had "a lot more close friends out here than I thought."
Woods returned to competitive golf two months after the 2016 Ryder Cup, but that comeback would be short-lived. He made three worldwide starts before back pain again forced him out of the game and into an operating room. Woods submitted to spinal-fusion surgery in April 2017, as a last resort to improve his quality of life.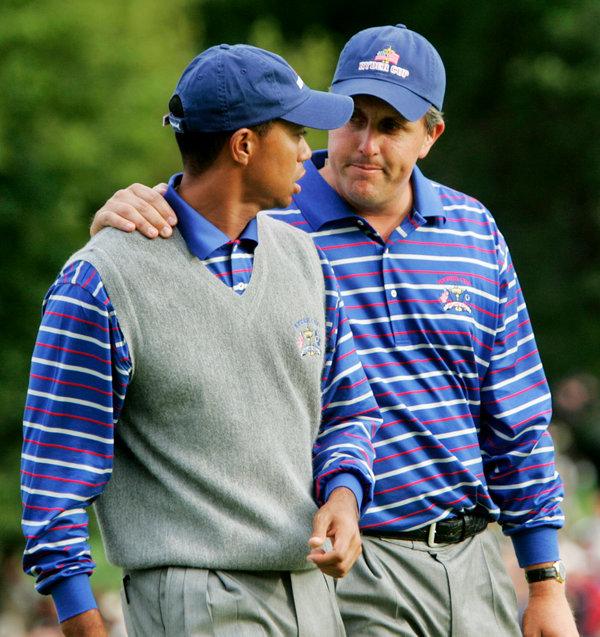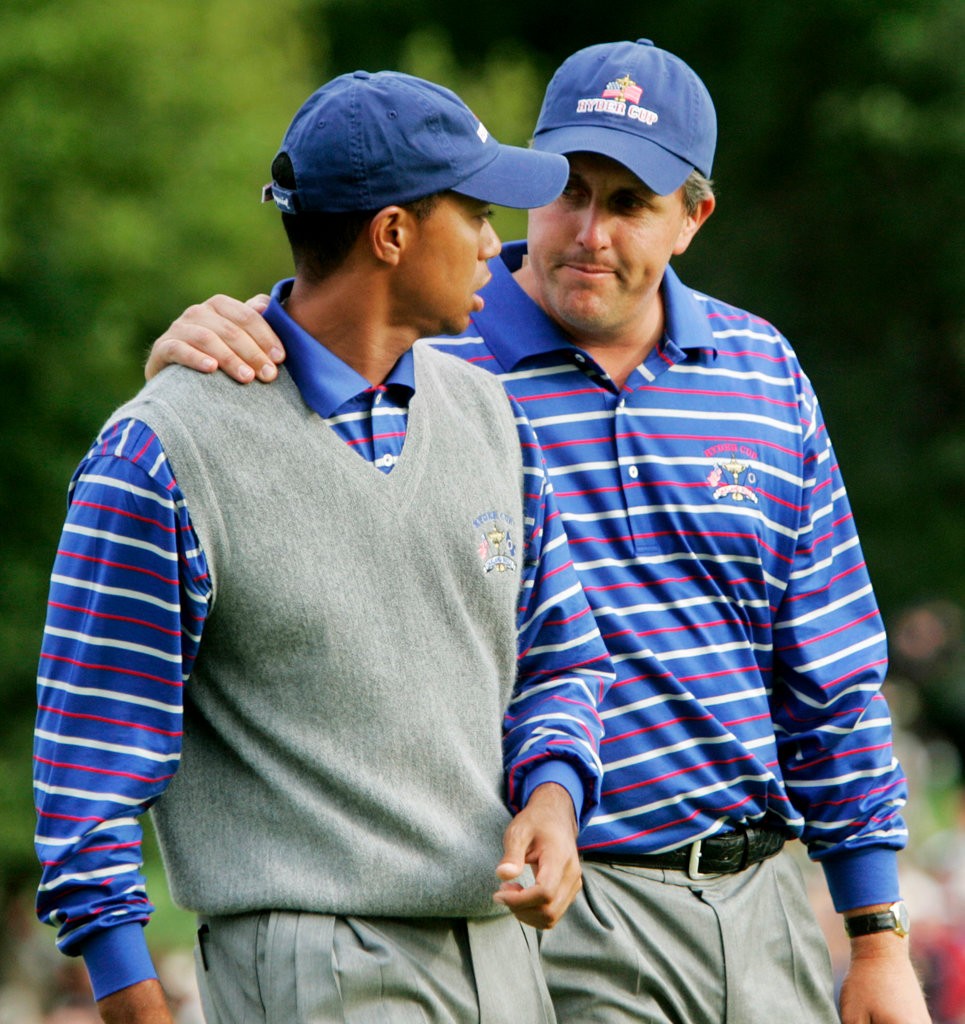 At the time, reviving his career was a distant goal. Five months later a still convalescing Woods served as an assistant U.S. captain for another team event, the Presidents Cup, and he could not have imagined that he would soon perform well enough to end up in a somewhat awkward situation with Furyk: as an assistant captain arguing the benefits of including himself as a player.
"So we're talking about myself in the third person a lot," Woods said last month, adding, "Trying to talk about myself and the rest of the guys and be objective about it all."
Johnson, the T-shirt mastermind of 2016, is in the mix for a captain's pick this year. Woods's inclusion probably means that Johnson will be left off the team and, in a strange twist, may reverse roles with Woods and serve as one of Furyk's assistants — with pleasure.
"He's helped me a ton in more ways than he knows," Johnson said of Woods. "If I'm able to just be there as a confidant or someone he can trust, I guess that's what friendship's about."
Woods, a 14-time major champion who spent 683 weeks at No. 1, also made the 2010 team as a captain's pick. He was 3-1-0 in the United States' 1-point loss that year at Celtic Manor. Over all, he is 9-16-1 in foursomes and four-ball matches and 4-1-2 in singles.
Thomas Bjorn, the European captain, was an unlikely person to be campaigning for Woods to play in the Ryder Cup. But before the P.G.A. Championship, he said it would be "great for the game of golf" if Woods played, because "he just brings something special."
Bjorn added: "I'm glad this generation of players get to experience Tiger Woods, because that's what they need. They need to experience what he brings to the game, and they need to experience all that comes with the world of Tiger Woods."
A version of this article appears in print on , on Page B12 of the New York edition with the headline: A Year Ago, Woods Couldn't Take Full Swings. Now He's in the Ryder Cup.
. Order Reprints | Today's Paper | Subscribe
The article "Tiger Woods Is Named to U.S. Ryder Cup Team" was originally published on https://www.nytimes.com/2018/09/04/sports/ryder-cup-tiger-woods.html?partner=rss&emc=rss