Bryson DeChambeau won his first event on the Web.com Tour, the DAP Championship, and secured his PGA Tour card for next season.
Throughout the week Bryson, who has continued to be a topic of discussion throughout the golf world thanks in part to his unique style and equipment, was decked out in apparel from PUMA Golf's AW'16 collection and rocking the brands new TITAN TOUR IGNITE DISC Shoes.
"Since signing with COBRA PUMA GOLF earlier this year, we have worked with Bryson and his coach, Mike Schy, to get him into COBRA irons so he could utilize them on his run for his Tour card," said Bob Philion, President & CEO COBRA PUMA GOLF. "A few weeks ago, we did just that. Bryson spent time at the COBRA Golf offices and officially started playing COBRA KING Forged ONE Length Irons – which certainly helped to secure his win at Canterbury – a course that rewards accuracy and consistency."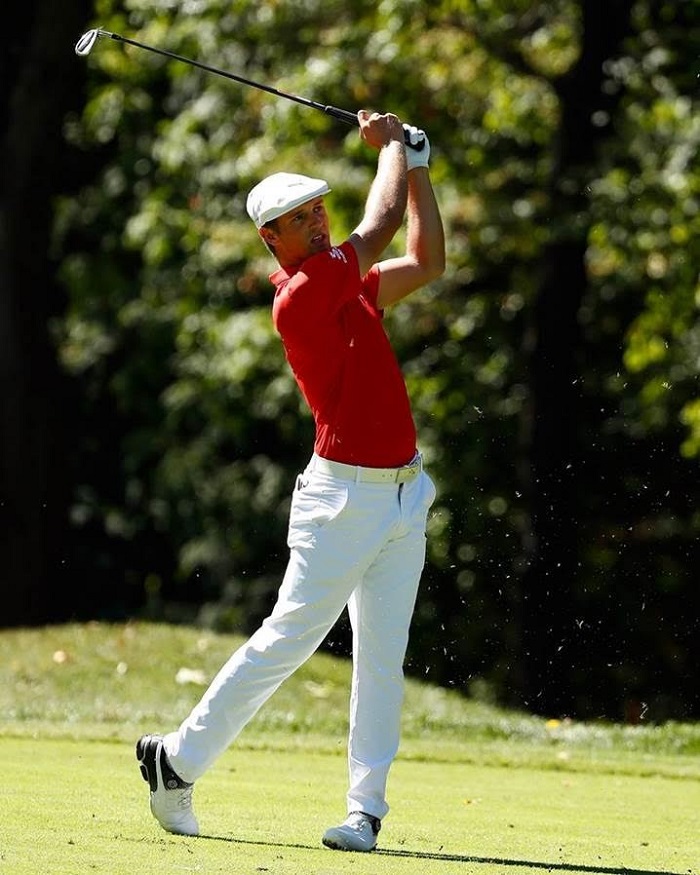 Here is the rest of his COBRA Golf equipment he used this week:
• KING LTD Pro in 7.0 degrees, HZRDUS Black 85X @ 44.5" gripped
• KING LTD Fairway 3/4 in 12 degrees, HZRDUS Black 85X @44.0" gripped
• KING 3 Utility in 18 degrees, HZRDUS Black 85X @39.5" gripped
• COBRA KING ONE Length Irons 4-PW, Project X LZ 6.0 @ 37.5" gripped (prototypes)
• KING Wedges Versatile Grind 50, 55 & 60 degrees, KBS HiRev X 37.5" gripped
The post Unique clothes & equipment of Bryson DeChambeau during the DAP Championship appeared first on VGM Viet Nam Golf Magazine.
The article "Unique clothes & equipment of Bryson DeChambeau during the DAP Championship" was originally published on http://vietnamgolfmagazine.net/en/unique-clothes-equipment-of/