A golf course on Vietnam's South Central coast is taking a novel approach to keeping its grounds neatly trimmed – a family of three water buffalo. The par-71, Nick Faldo-designed Laguna Golf Lang Co located between Hue and Danang is already known for incorporating diverse terrains into its award-winning 18-hole course, including tropical jungle, sand dunes and even rice paddies.
Water buffalo on the golf course. Image by Laguna Golf Lang Co
The family of water buffalo, Tu Phat, Chi Chi and their calf, Bao, have been tasked with trimming the four hectares of paddy fields contouring the third and fourth holes as well as part of the back nine.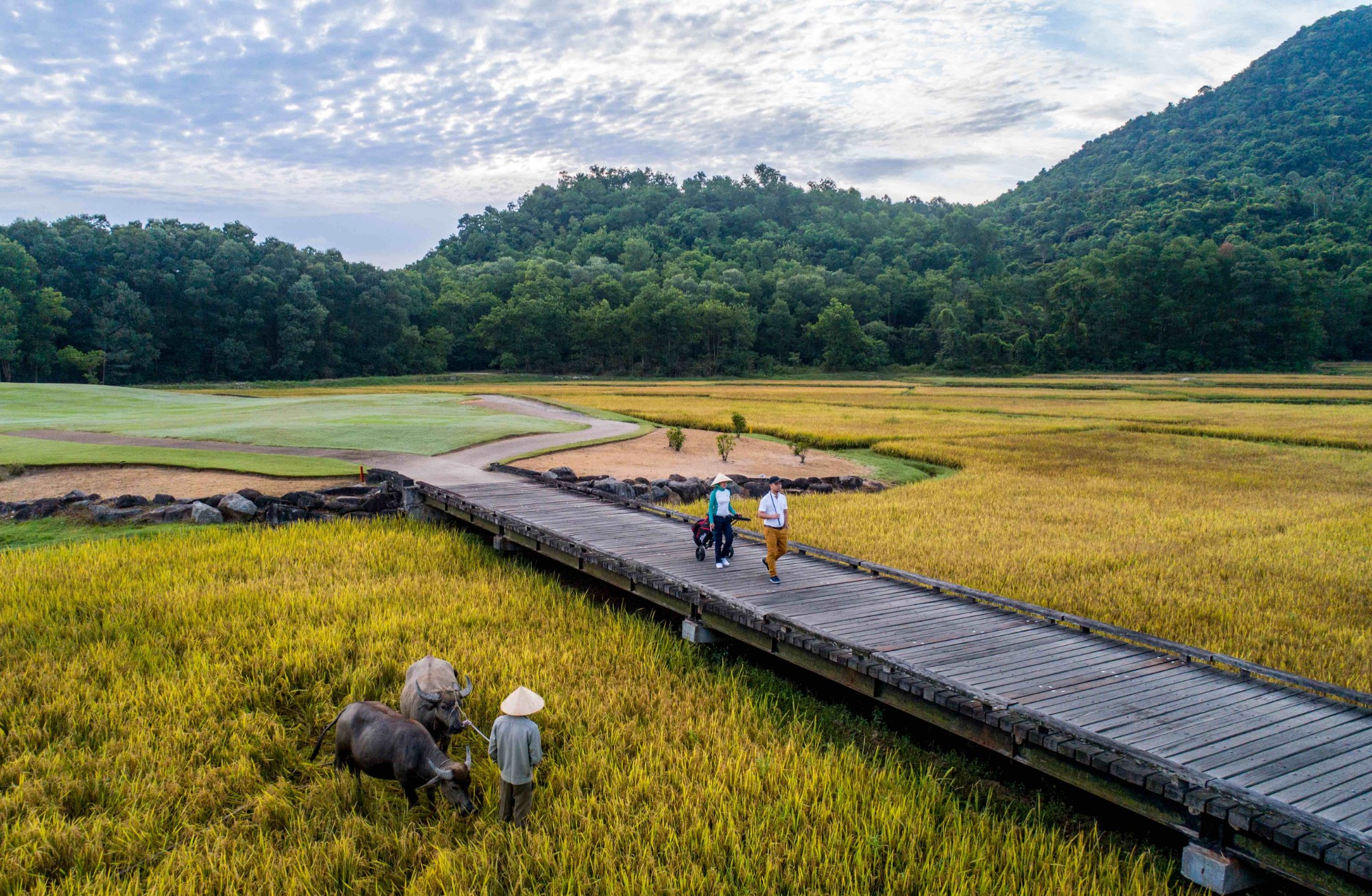 The family of water buffalo trim the paddy fields as well as the golf course. Image by Laguna Golf Lang Co
"I purchased the buffalo from a local farmer in late 2017," Adam Calver, the Director of Golf at Laguna Golf Lang Co, told Lonely Planet News. "I was looking at rice fields in the area that appeared to be sheared by grazing buffalo. As I was in the middle of expanding the fields at Laguna by three hectares, I felt they would be a great addition to the golf course maintenance team. They have been really effective and I'd love to have more."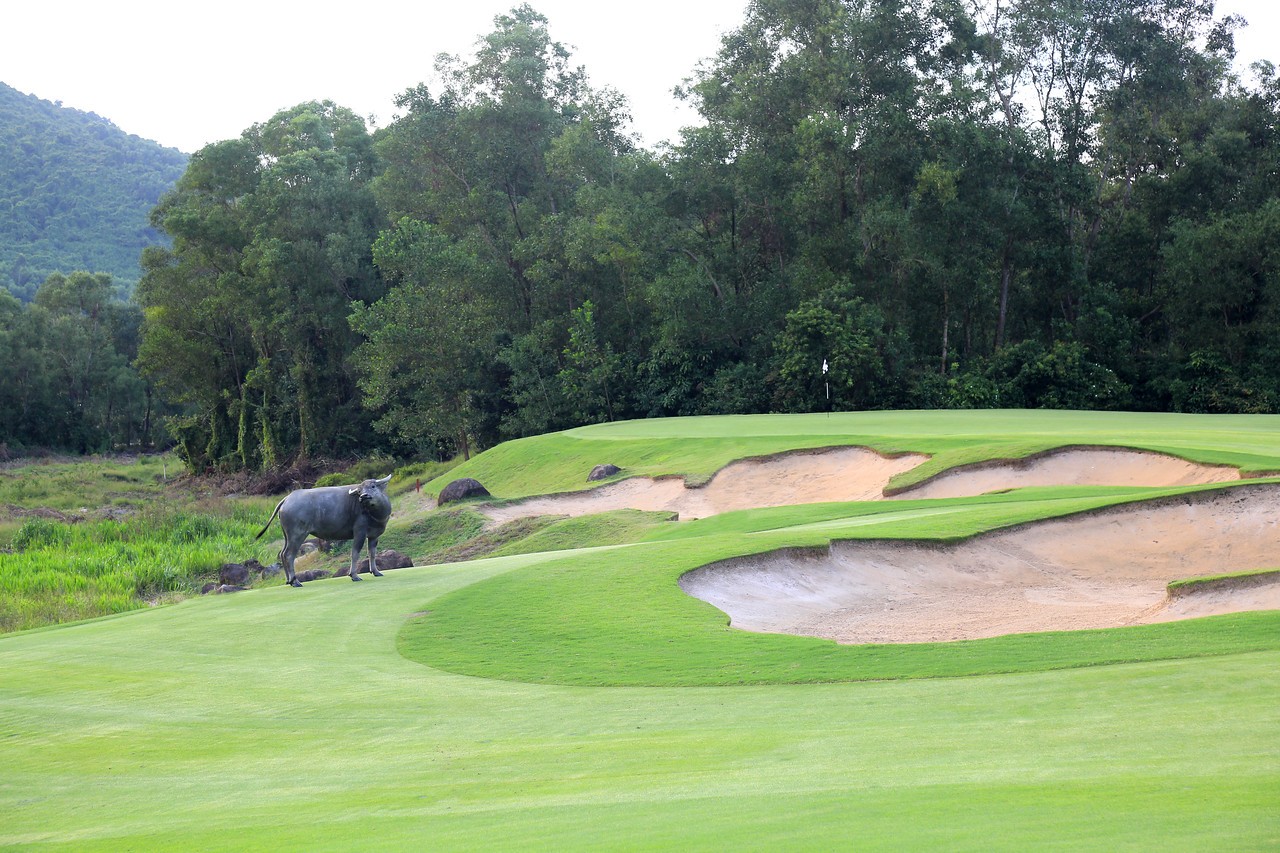 Water buffalo at work. Image by Laguna Golf Lang Co
More than just a unique landscaping feature, the rice fields produce up to 20 tons of rice a year, part of which gets donated to families and seniors in the area.
Golf is growing in popularity in Vietnam. Image by Laguna Golf Lang Co
Introduced to Vietnam by French colonists in the 1920s and 30s, golf is slowly becoming more popular with local Vietnamese, now with about 10,000 regular players. However, it's already touted as Asia's fastest-growing golf destination thanks to its year-round warm weather and abundant sunshine. According to the R&A's 2019 Golf Around the World report, there are 78 golf courses operating in Vietnam with another 43 in various stages of development.
The article "Water buffalo have an important job at this Vietnamese golf course" was originally published on https://www.lonelyplanet.com/news/2019/03/25/water-buffalo-golf-vietnam/