News
Jun 15th, 2018
As Shinnecock bares its teeth
Words: James King
Rory and Tiger Struggle, Poulter shines and Johnson leads as Shinnecock bares its teeth. And we were all worried that the fairways were too wide….
How wrong could we be, as Shinnecock Hills has simply brutalised the field. With the wind howling, the best players in the world have really struggle to come to terms with the Long Island course.
Pretty much no-one emerged unscathed in the howling winds, with only four men from the 156-player field able to break par. Amongst those four, however, sits a certain Mr Ian Poulter. Poults has experiencing something of a renaissance recently, and coming in tied for the lead at one under after the first day is quite a feat, particularly considering that of the top 10 players in the world, only one, Dustin Johnson, also managed to card anything under the course par of 70.
With birdies on the third and the ridiculously treacherous seventh and finishing the first nine holes with a two-under 33, Poulter looked capable of taming Shinnecock and posting a low round. The back nine proved slightly more difficult, with bogeys at 10 and 13, but Poulter scrambled impressively, earning a birdie at 11 and a host of hard fought pars to finish with a 69.
"To post that number today, very pleased, and I played very well, hit some great shots," Poulter said. "Seven, 11 were obviously highlights of the day. I think, to play those two par 3s in four shots was a big help to, obviously, posting 1 under par."
The same can not be said, unfortunately, for Rory, who really struggled to come to terms with the conditions and the course. High winds, dense rough and greens that were harder to get into than Annabelle's on a Friday night seemed too much for McIlroy, who carded three double bogeys on route to a 10 over 80.
He was not, however, the only player to really struggle here. Tiger battled hard after opening with a triple bogey seven, swift followed by a bogey at the second. Paradoxically, Tiger's driving, the part of his game many believed would be most challenged by Shinnecock, was relatively solid. His short game, however, was pretty abysmal, leading o successive double bogeys on the back nine and resulting in an eight over 78.
"I didn't putt well. I drove it pretty good for most of the day, just never took advantage of the opportunities," said the 42-year-old.
A quiet moment, please, for Englishman Scott Gregory. He particularly struggled with the 25mph gusts, ending up with a 22-over 92, holding the dubious honour of matching the worst score ever at a US Open.
"I tried everything: teeing it low, hitting bit draws, big slices, nothing worked," said Gregory, who closed out the front nine with five straight bogeys to make the turn in 47. "If you stuck me in the fairway I would've played pretty good.
"I gave it everything I had. I'm not one to give up. I just tried to keep plugging away. I just couldn't get driver in the fairway and it spiraled out of control."
It doesn't look like the conditions will let up tomorrow, and with this US Open is already proving a sadist's dream, there's sure to be more carnage.
Here are the round one highlights:
DJ is showing no signs of slowing down after his win last week in Memphis. pic.twitter.com/26qcym4ha2

— PGA TOUR (@PGATOUR) June 15, 2018
Related:
GolfPunk Magazine Issue 3 out now featuring: "How I went from impoverished church rat to golf billionaire via getting blown up in Vietnam – the incredible story of Godaddy & PXG founder Bob Parsons + Natalie Gulbis is coming back! + All the latest new gear in Our Favourite Shop. Read FREE here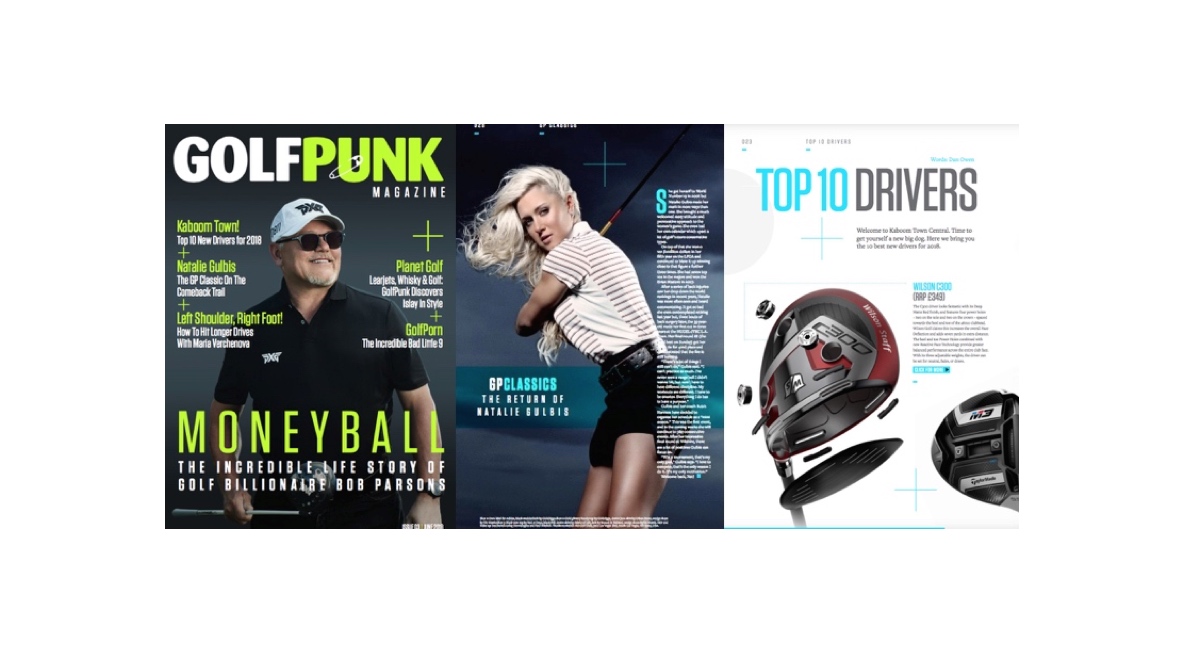 TAGS:
The article "118TH US Open Day One The Wrap" was originally published on http://www.golfpunkhq.com/news/article/118th-us-open-day-one-the-wrap