A Healthier Azahara Muñoz Brings New Energy to Her Game
For the longest time, Azahara Muñoz couldn't understand how anyone could suggest a morning workout gave them energy for the rest of the day.
"I'd say, 'Really? I feel exhausted,'" Muñoz, the former L.P.G.A. Rookie of the Year, recalled.
Despite her success, fatigue had long been a way of life for the Spanish pro. Stubborn by her own account, Muñoz managed to keep pushing through on the way to twice finishing among the L.P.G.A.'s top 10 in season earnings.
Then her hair started falling out. "I blamed it to being stressed out," she said.
That was a little over two years ago, and it persuaded her to see a doctor, who told her she had Hashimoto's disease, a thyroid condition. It's taken more than a year of treatment and changes to her diet to get her energy close to what she said her doctor considered optimum.
As Muñoz returns to Europe for this week's Lacoste Ladies Open de France and the Evian Championship to follow, she's also become comfortable sharing her story.
"Feeling not good is not normal," said Muñoz, 30, who placed third at last year's Open behind Cristie Kerr. "If you're not feeling good, you need to see somebody about it."
Considering the fatigue factor, her accomplishments look all the more remarkable. She was the 2008 N.C.A.A. individual champion with Arizona State University and helped the Sun Devils win the N.C.A.A. team title in 2009.
Muñoz qualified for the L.P.G.A. on her first attempt and was Rookie of the Year in 2010. She won the Sybase Match Play Championship in 2012, has 14 other top-five finishes and has been part of three European Solheim Cup teams. She's also won five times on the European women's tour.
Through all of it, though, she frequently felt as if she was running on low power. As Muñoz steadfastly maintained her practice and workout routines, she often would reach the end of her day utterly drained.
"I would come back from a workout," she recalled, "and my husband would say, 'Let's go walk the dog.' But I would be so tired. I remember going because I felt like I had to, but I was so exhausted."
In a real sense, Muñoz didn't know anything different. Looking back, she realizes she'd been battling low energy as far back as her childhood.
In college, workouts with her college teammates left her feeling worse than the others.
"Everybody on the team was working out the same," she said. "Why was everybody so energetic and I'm so tired? Once I came on tour, I never worked out in the morning. If I did that, I knew my day was over."
Through it all, Muñoz pressed forward.
"I'm very stubborn," she said. "That's brought me to where I am. If I need to practice for three hours, I'd practice for three hours. I still just kept going. But it's hard to perform at your best when your body is tired all the time."
Her performance declined. In 2014, Muñoz placed ninth on the L.P.G.A. money list with a pair of runner-up results. From 10 top-10 finishes that year, it took the next two seasons to match that. Once consistently among the world's top 20, her ranking fell as low as 80th.
It wasn't until her hair started thinning out, though, that Muñoz made a doctor's appointment. At first she attributed her problem to stress, if only because she couldn't think of anything else.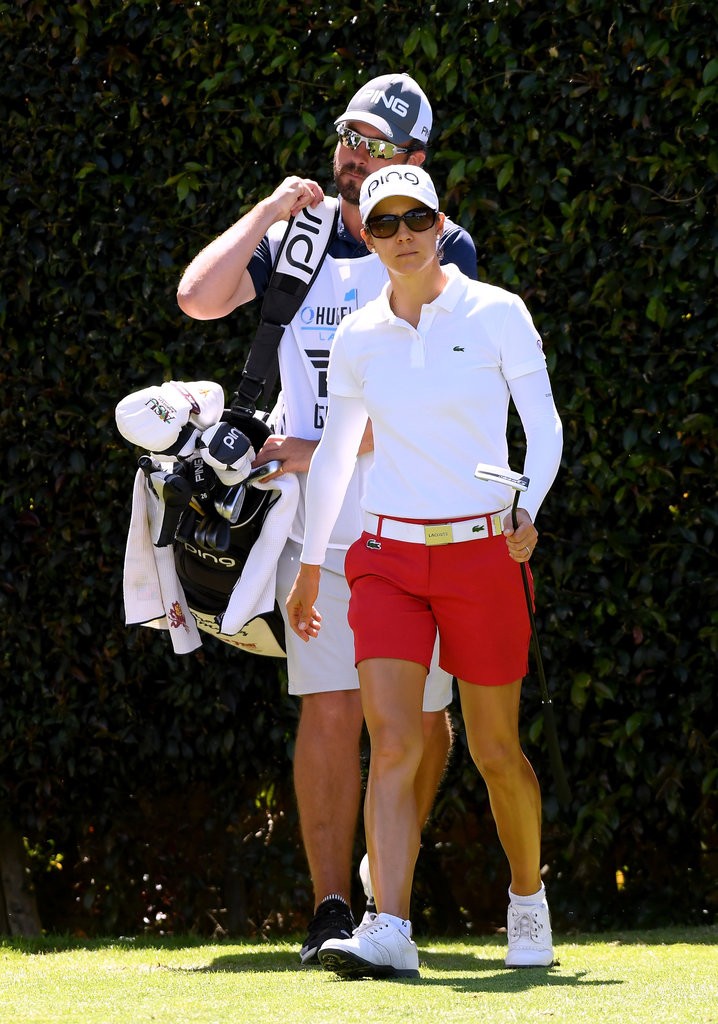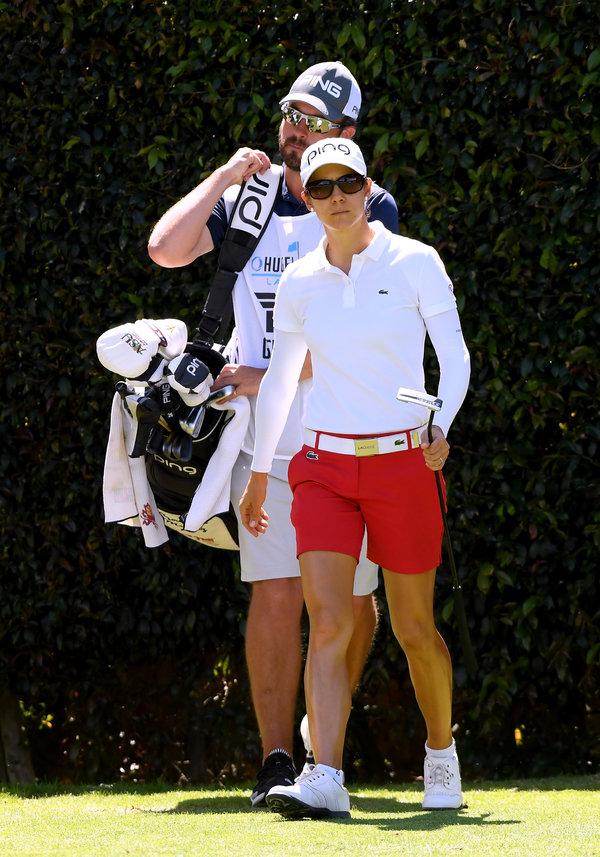 "Not like I felt like that, but I started having a little bit of anxiety," she said. "My life is stressful. I travel a lot. I didn't know what to think."
Fortunately for Muñoz, a dermatologist back home in Spain recognized the symptoms. She referred the golfer to an endocrinologist, and testing confirmed it was her thyroid.
Hashimoto's disease is a disorder in which the immune system attacks the thyroid, resulting in chronic inflammation that can affect how hormones regulate body functions. Fatigue and hair loss are on a long list of symptoms.
"It was a big relief — well, it's not me," Muñoz said. "O.K., it's still me, and I have it, but it's something that I could potentially fix."
Ironically, Muñoz won a European event the same week she was being tested, but before she was given the results. "I was still playing at a high level," she said. "Not the level I'd like to be, but good enough."
Even so, it took time to get the treatment fine-tuned. She takes a synthetic thyroid hormone and changed her diet, cutting out gluten and meat.
"I don't like to say I'm vegan because it makes people think I don't use leather, things like that," she said. "I do it only for food. I feel so much better, though. Within a month of being vegan, my bloodwork was insanely better."
It was not quite a year ago, in early fall, that Muñoz sensed she had turned the corner. Her husband, Tim Vickers, suggested another evening walk, and she had no reason to complain.
"Before I would tell him I was tired, but I'd never say I'm not going," she said. "It's just a little walk. I remember thinking, 'Wow, that was enjoyable!'"
Results on the course have taken an upturn, too. Muñoz was runner-up in Hawaii last April, fourth two months later in Michigan. She's missed only one cut in her past 28 starts dating from August 2017.
"I'm getting closer and closer," she said. "I definitely feel I'm going to be back."
After her showing in Hawaii, Muñoz disclosed her health struggles in a TV interview. A few weeks later, she took to Instagram to tell her story in greater detail. The response left her astounded.
"I was thinking if I can help one person," she said, "but it was amazing how many people got in touch with me."
Dozens wrote back through Instagram; others she met at various L.P.G.A. stops. In all, Muñoz said she interacted with "at least 100" people who wanted to commiserate.
"At the beginning it was kind of hard," she said. "It made me cry a lot, though it made me feel really good. I respond to every one of them — how did my hair grow back, how do I approach my diet."
Does Muñoz wish she had opened up sooner? Sure, but that stubborn trait got in the way.
"I don't think we should be hiding things like that," she acknowledged. "But I wasn't playing well, and I didn't want that to be an excuse. To be honest, it was. But it's so silly to hide it; we shouldn't think like that.
"It's treatable, and I'm so blessed that it is. I feel good now."
The article "A Healthier Azahara Muñoz Brings New Energy to Her Game" was originally published on https://www.nytimes.com/2018/09/04/sports/golf/azahara-munoz-golf.html?partner=rss&emc=rss