It has been said that great golf course designers so not so much "design" the course, instead they "find" the course that nature has created. This is an excellent description of the first Luke Donald signature design – Bà Nà Hills Golf Club.
WORLD-CLASS IN TERMS OF SETTING AND DESIGN
Despite it being open for nearly one year, Bà Nà Hills G.C is already considered a flagship course in Asia – with world-class features, including design and natural setting. The Ba Na Hills itself is an amazing feature to look at. To have it so close to the course and to see the cable car climbing the mountain is enchanting. It sets the scene, with a sense of peace and tranquility like golf courses from the UK. One can play a round and feel like you're in a completely different world. There's one road that leads from downtown Danang to the course and once you reach the club there's no traffic, no horns – it's just you, the course and your friends, caddies and an abundance of wildlife.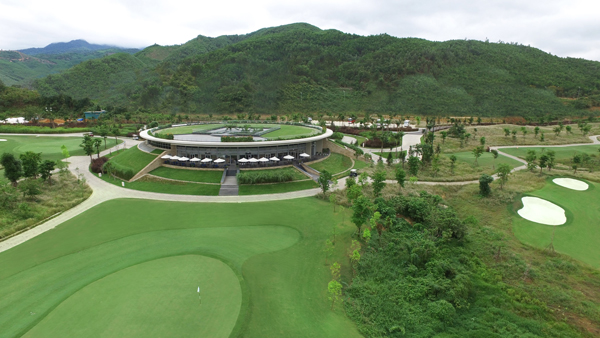 UNIQUE EXPERIENCE OF GOLF
Whether you have been to Danang before or are a tourist from overseas or used to more links-style courses in the area, Bà Nà Hills G.C is a breath of fresh air with something completely at the opposite end of the spectrum with a mountain setting. At 7,858 yards in length, the par-72 golf course provides a good balance of challenges and enjoyment for golfers of all skill levels. The varying lengths of each hole and different lies resulting from the rolling hills and elevation changes ensure a great variety of shots are played throughout the 18 holes. The front nine holes form a traditional parkland course surrounded by pine forests. The back nine play along and up-and-down the surrounding hills with many blind shots and doglegs.
Needless to say these holes are the more dramatic and challenging ones. Another special thing about Bà Nà Hills G.C is the entire course is lit from the first tee until the 18th green, allowing patrons the unique experience of playing golf at night.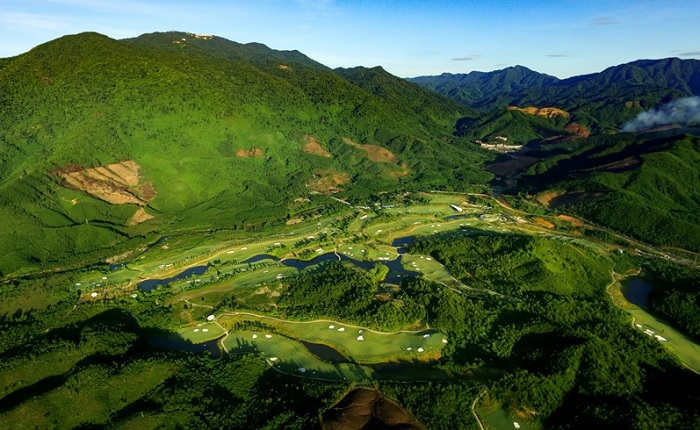 FUTURE POTENTIAL
Bà Nà Hills G.C is the only course in Danang without a membership program. Golf in Danang has grown well during the past five years. With the way it's going (about 150,000 rounds/year), and with the growing domestic market as well, the course's managers have a firm belief that there was enough demand to make it a sustainable business without a membership program. In May, Danang will host the biggest golf trade show in Asia. It will bring all of the top golf tour operators and media from around the world, who are all selling/promoting tours in Asia. So, the spotlight will well and truly be on Danang. Considering how well the destination is doing already, this is really going to take it to a premier level. Also, this gives Bà Nà Hills G.C great "availability" and "flexibility".
LOCATION: Danang, Vietnam
YEAR BUILT: 2016
ARCHITECT: Luke Donald
TOTAL HOLES: 18
TEL: +84 236 3924 888
WEBSITE: Banahillsgolf.com
Đăng bởi Thùy Chi
The article "Ba Na Hills Golf Club turns heads" was originally published on http://vietnamgolfmagazine.net/en/ba-na-hills-golf-club-turns-heads/