Thailand's homegrown hospitality brand has announced a record number of competitors from around the world, competing at this year's Centara World Masters Golf Championship. The tournament was celebrated from 9-15 June 2019 at the Centara Grand Beach Resort & Villas Hua Hin and gathered over 500 golfers in the seaside town.
In this exclusive TD interview, we speak with David Martens, GM and corporate director of operations for Centara Hotels & Resorts.
David Martens, GM and corporate director of operations, Centara Hotels & Resorts
TD: Could you tell us more about Centara World Masters Golf Championship?
DM: Held for the first time in 2014, the Centara World Masters Golf Championship is a week-long celebration of golf, social and entertainment events in Hua Hin, the popular seaside resort town in Thailand.
The event is open to all male and female golfers over the age of 35 with an official handicap. All golfers play a 72-hole single Stableford event (individual scorecards) while "A" grade golfers are eligible to compete for the best stroke/gross.
Centara World Masters aims to promote Hua Hin as a premier golfing destination, considering that the city offers several internationally designed golf courses, an abundance of ideally located accommodations from luxury to more budget options, and also its location on the western side of the Gulf of Thailand, which is a two and one half hour drive from Bangkok.
The first year of the Centara World Masters gained great success by attracting a sold-out field of over 400 golfers from over 20 countries.
"A sold-out field of over 400 golfers from over 20 countries"
With 2019 marking the sixth consecutive edition of the Centara World Masters, the tournament has earned a reputation as Asia's biggest and richest amateur week of golf.
Each year, the event is getting better and bigger, growing in popularity, not only from a growing number of participants but also a greater number of nationalities joining the tournament. This ultimately reconfirms the status of Centara World Masters as the premier event in a very full calendar of golf events held throughout the year.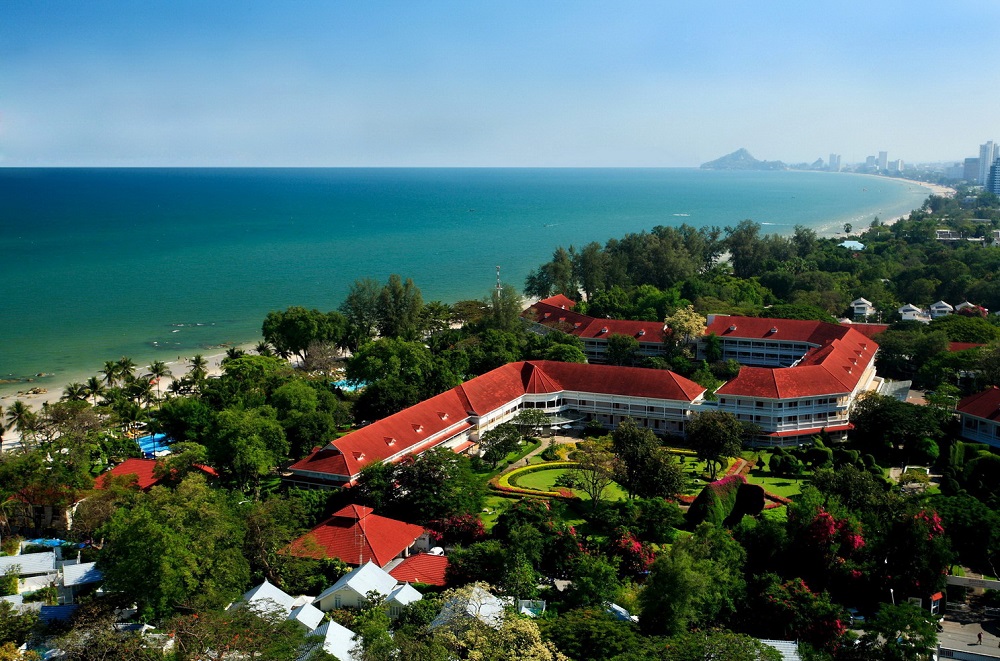 Centara Grand Beach Resort & Villas Hua Hin
What do you think are the main attractions of the location?
With the hotel's location being ideally right in the heart of Hua Hin, Centara Grand Hua Hin is one of the top choices for travellers who would like to explore this beautiful resort town, only at walking distance to many local attractions, not to mention all Hua Hin's historic and prestigious golf courses.
Guests staying at our hotel can expect, for example, a 5-minute walk to Hua Hin Temple and Clock Tower which is one of the city's landmarks, or a 10-minute walk to the popular walking street of Hua Hin night market and the beautiful Hua Hin Railway Station.
"Local vibes and interesting cultures"
Along the way, you will be able to see local vibes and interesting cultures of Hua Hin people. Classic wooden houses, government buildings and the commerce streets will absolutely allow the tourists to fully appreciate the charms of this old resort city. All of those are just steps away from Centara Grand Hua Hin.
Also, Centara Grand Hua Hin is an attraction itself, offering luxurious accommodation and services, which is great for golfers before and after their matches. They could also relax at our renowned SPA Cenvaree.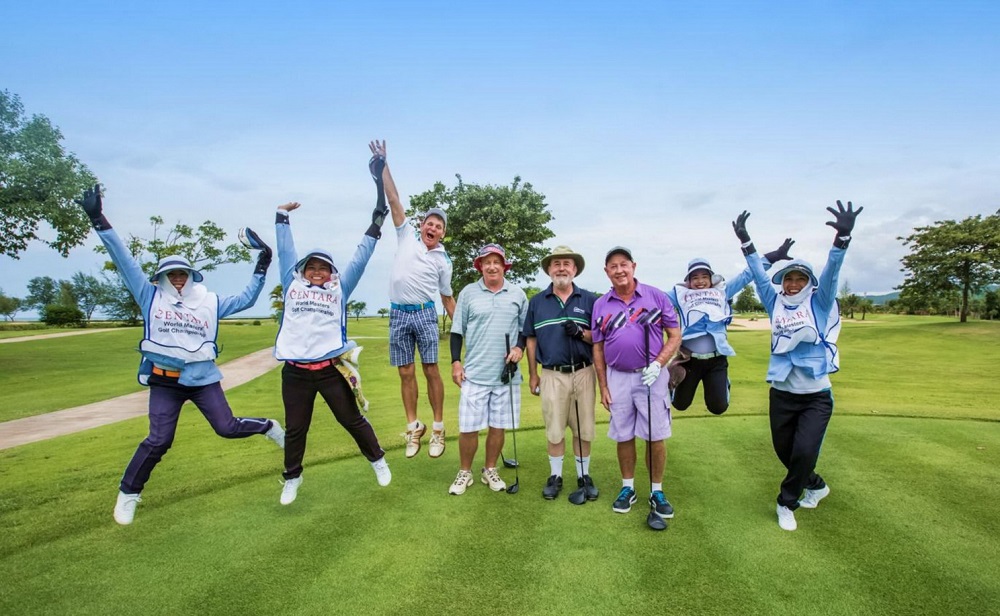 How is this tournament significant to the brand and the golfers?
Centara Hotels & Resorts is the major sponsor and has confirmed their involvement from the first event in 2014 through to 2019.
We have a wide association with golf, with properties located in all major golfing destinations across Thailand, as well other hotspots in Vietnam, Oman and Qatar, and in particular Hua Hin where the brand's flagship property, Centara Grand Beach Resort & Villas Hua Hin, is located. Established in the 1920s, the resort has been restored and renovated with all the modern luxuries and conveniences, while retaining the magic of elegant, bygone eras.
"Much more than a golf tournament"
Much more than a golf tournament, Centara World Masters Golf Championship allows golfers to compete in some excellent golf courses, including Black Mountain, Banyan and Imperial Lake View golf clubs in the Hua Hin area of Thailand, with all the trappings of a major professional tournament that many participants may not have previously experienced. The week-long tournament also presents an opportunity for relaxation, activities and entertainment, as well as the opening party and closing dinner spectacles.
Visiting golfers will also experience genuine Thai friendship in many ways, but especially with caddies, who really are extremely helpful and knowledgeable about golf. They also like their jobs. It's not an act. They are Thai golf's secret weapon. Everyone who comes to Thailand to play golf is a winner.

How big is golf tourism in Thailand?
For years, Thailand has been Asia's market leader in golf tourism due to the amazing courses around the country that show off our attractive scenery while offering world-class amenities.
Thailand also has many attractions, including beautiful beaches and mountains as well as its internationally famous Thai food and Thai people. Golfers can find other countries with better golf courses, or with better value, nicer weather and better infrastructure, but nowhere else matches the genuine friendliness of the Thai people. In particular, local golf course caddies excel in delivering a complete golf experience. Not only the diversity of courses and standardised amenities but also unique local experiences make Thailand competitive on both a regional and global level.
According to Tourism statistics presented by The Tourism Authority of Thailand (TAT), Thai golf tourism has emerged as a promising segment in Thailand, bringing in huge revenue to the country.
In 2016, a total of around 400,000 serious players came to tee off in Thailand generating income of around 138.5 million USD (4.88 billion Baht). The average spending per person for golf is around 346 USD (12,215 Baht), which is ranked as the second highest of all travelling activities in Thailand.
In the past year, statistics from the Ministry of Tourism and Sports showed the number of tourist arrivals was 38 million, of which 500,000 came to the Kingdom to take part in sport. Golf is the no. 1 sport that helps to bring in huge revenue to the country.
"The driving force of golf tourism"
While Europe and Australia have been major feeder markets for inbound Thai golf tourism for the past decade, more visiting foreign golfers already come from regional Asia – especially Japan, Korea, Taiwan, Hong Kong and Singapore – than other markets combined.
As the popularity of golf increases in China and affluence grows throughout Asia, the region will remain the driving force of golf tourism to Thailand for some time to come.
The article "Centara World Masters- The driving force of golf tourism to Thailand" was originally published on https://www.traveldailymedia.com/centara-world-masters-2019/