Hôtel des Arts Saigon, MGallery Collection welcomes acclaimed Japanese Chef Yuichi Kamimura from Michelin-starred restaurant KAMIMURA in Japan to Social Club Restaurant (23rd floor) from June 27 to June 29, 2018.
Having been in the food industry for over 15 years, chef Yuichi Kamimura not only runs an eponymous restaurant in Hokkaido, Japan — one of the city's finest— but also travels through the world's best kitchens, allowing his delicacies to reach a wider audience.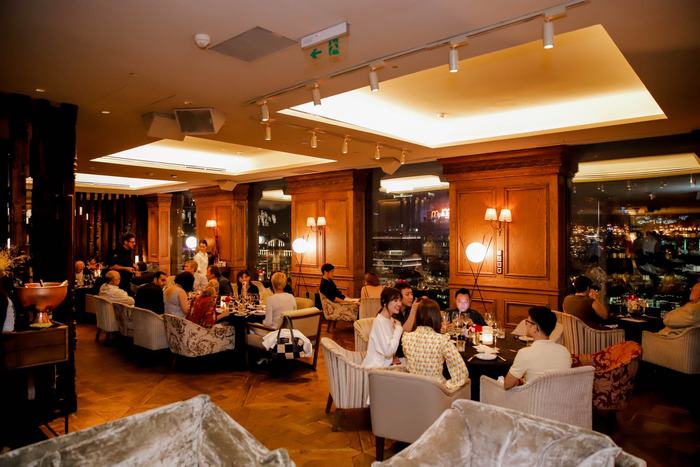 Renowned for his clever use of Japanese ingredients but prepared in an unmistakably French manner, his contemporary Japanese-French cuisine has been conquering the palates of connoisseurs in Japan, Malaysia, and now Vietnam. Having travelled to many of the world's best kitchens across the globe, Chef Kamimura brings his experience to Vietnam with a spectacular culinary journey set menu dinner, which includes innovative culinary masterpieces.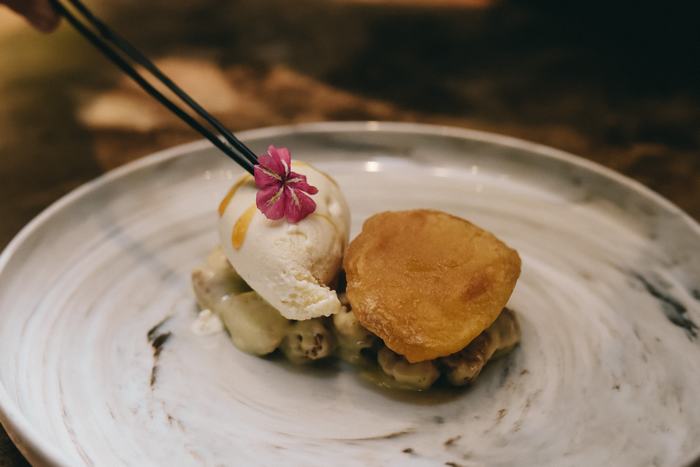 Hosted by Executive Chef Egidio Latorraca, the Michelin star Chef Yuichi Kamimura will be introducing an artistic yet contemporary fusion of Japanese flavors with a French twist.
Omakase Dinner with wine pairing priced at VND 3,088,000++ per person
(Available for corporate events)
For reservations, please call +84 28 3989 8888 or email h9231@accor.com or website www.hoteldesartssaigon.com.
****
ABOUT SOCIAL CLUB RESTAURANT
Social Club Restaurant on the 23rd-floor is poised to make its mark on the city's dining and nightlife scene, attracting hotel guests and in-the-know locals alike. Conceived by the internationally-acclaimed Super Potato design firm of Japan, Social Club's gorgeous sumptuous interior is reminiscent of 1930s Indochina. Here guests can enjoy delicious casual European cuisine, paired with an array of spirits, fine wine and Champagnes as well as artful, handcrafted cocktails from the stunning Victorian vintage oak wood bar. The alchemy of Social Club Restaurant extends to the stylish Social Club Rooftop Bar, an outdoor lounge one floor above Social Club Restaurant, featuring breathtaking views of the city.
ABOUT HÔTEL DES ARTS SAIGON, MGALLERY COLLECTION
Hôtel des Arts Saigon, a member of MGallery Collection is designed for those who love to live and travel independently. This boutique hotel is a haven of art, style and culture in the heart of energetic Ho Chi Minh City. Combining the classical charm of "Indochine Française" with a sense of timeless chic that only MGallery can provide, Hôtel des Arts Saigon is perfect for people who travel with style and seek a hotel that exudes local character. Passionately independent, this exquisite Boutique Hotel fuses distinctive local flavor with classical charm and contemporary facilities to create memorable stays. With five distinct venues, Hôtel des Arts Saigon is the perfect place to enjoy exquisite cuisine and socialize in the company of friends: sample authentic Vietnamese flavors at the Saigon Kitchen, raise your taste buds to new heights at the Social Club Restaurant and Rooftop Bar, soak up the culture at Café des Beaux-Arts, overlook the bustling city below in the city highest infinity pool or relieve the stresses of life at Le Spa des Artistes. Guests are invited to experience "Memorable Moments" at Hôtel des Arts Saigon, MGallery Collection.
The post JOIN HÔTEL DES ARTS SAIGON FOR A 'EAST MEETS WEST' CULINARY JOURNEY WITH MICHELIN STAR CHEF YUICHI KAMIMURA appeared first on VGM Viet Nam Golf Magazine.
The article "JOIN HÔTEL DES ARTS SAIGON FOR A 'EAST MEETS WEST' CULINARY JOURNEY WITH MICHELIN STAR CHEF YUICHI KAMIMURA" was originally published on http://vietnamgolfmagazine.net/en/join-hotel-des-arts-saigon-for-a-east-meets-west-culinary-journey-with-michelin-star-chef-yuichi-kamimura/