Maria Torres and Carlota Ciganda Take the Early Lead at the Evian Championship
EVIAN-LES-BAINS, France — Maria Torres, a rookie from Puerto Rico, and Carlota Ciganda of Spain each shot six-under-par 65 on Thursday for a share of the first-round lead at the Evian Championship, the fifth and final major championship on the L.P.G.A. Tour.
Ciganda had six birdies and no birdies, while Torres carded an eagle to help offset two bogeys in her round here at the Evian Resort Golf Club.
Austin Ernst, an American, had sole possession of third place at five under. So Yeon Ryu of South Korea, Brooke Henderson of Canada and Nasa Hataoka of Japan were a stroke behind Ernst.
Inbee Park of South Korea and Georgia Hall of England headlined a group of 10 tied for seventh at three under.
The top-ranked Sung Hyun Park of South Korea shot a disastrous six-over 77 and was tied for 97th in the 120-player field.
Torres has finished in the top 10 at only two tournaments in her debut season, most recently accomplishing the feat at the Thornberry Creek L.P.G.A. Classic in July. She missed the cut in nine of her previous 12 tour starts.
Almost a year ago, Torres was with her family in Puerto Rico as Hurricane Maria struck. As a result, Torres almost didn't make it back to the United States for the second stage of L.P.G.A. qualifying school, where she claimed the last spot in the final stage and became the first player from Puerto Rico to get a full L.P.G.A. Tour card.
"It's exciting," Torres said of being in the lead at a major. "You never thought that in a year you got your card and, I don't know, all these things happened, and it went well. I'm thankful. I feel like I'm grateful for all the opportunities we get — well, I get in this moment."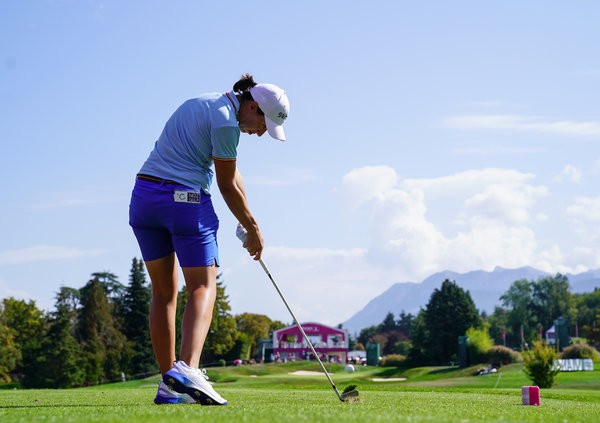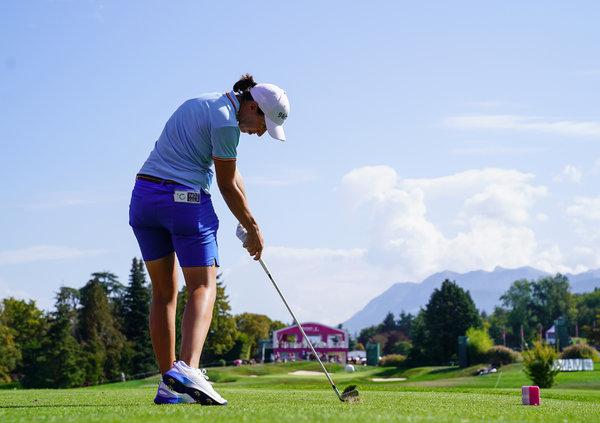 Torres carded her two bogeys against three birdies on the front nine. She caught fire on the back, where she went birdie-birdie-eagle on Nos. 13-15 and finished with a birdie on 18.
"I was just going shot by shot and just playing and, I don't know, they went in," she said.
Ciganda has won twice on tour, last claiming a title at the Citibanamex Lorena Ochoa Invitational in November 2016. She made the turn Thursday at three under and carded birdies on her last two holes, Nos. 8 and 9, for her share of the lead.
"It was very solid day today," Ciganda said. "Very solid from the start. I played really good on the par-5s, three under. And then I felt like I played very good tee-to-green. My putts were really good, too."
Ernst gained sole possession of third with a birdie on her final hole, No. 9. She had an eagle on the par-5 13th and overcame two bogeys during her career-best 66.
Ryu, No. 3 in the world rankings, had six birdies and two bogeys. She birdied four out of five holes from Nos. 6 to 10, with one of her bogeys coming on No. 8 and the other to finish her round on 18.
"I feel like I really had a lot of great shots, and even though I couldn't make all of them, I had a really great putt as well," Ryu said. "So I feel really comfortable to heading into the second round tomorrow."
Hataoka also had two bogeys during her round, while Henderson managed just one and played the back nine at a clean four-under 32.
Inbee Park, ranked No. 4, had three bogeys against six birdies in her round. Hall played bogey-free.
Sung Hyun Park had just one birdie in her round, on No. 17. She bogeyed seven holes, including three in a four-hole stretch from Nos. 1 to 5 to begin her round, and was never able to rebound.
"Nothing went well," she said. "Over all it wasn't really good. It didn't go well as I expected."
The defending champion, Anna Nordqvist of Sweden, shot par and joined a group tied for 24th that also included Thailand's Ariya Jutanugarn, who is the leading candidate for the Rolex Annika Major Award, which recognizes the player with the best overall record in the four majors.
A version of this article appears in print on , on Page B10 of the New York edition with the headline: Lead Is Shared in Final Major of L.P.G.A. Season
. Order Reprints | Today's Paper | Subscribe
The article "Maria Torres and Carlota Ciganda Take the Early Lead at the Evian Championship" was originally published on https://www.nytimes.com/2018/09/13/sports/golf/-evian-championship.html?partner=rss&emc=rss