Marilynn Smith is an American former professional golfer. She was one of the thirteen founders of the LPGA in 1950. She won two major championships and 21 LPGA Tour events in all. She is a member of the World Golf Hall of Fame.

Smith, known as "Miss Personality," worked tirelessly to promote women's golf during her long career. She must have worked pretty hard at her game, too. Her frst LPGA Tour win was in 1954, and her last was in 1972. In between were 19 other victories and a pair of majors. Smith also has the distinction of scoring the frst double eagle in LPGA history.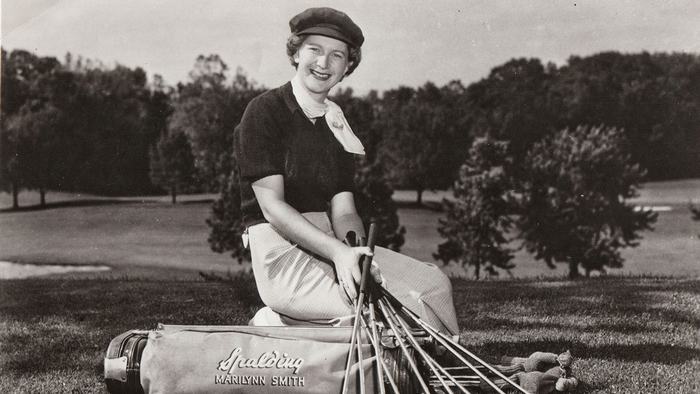 PERSONAL INFORMATION
Full name Marilynn Smith
Nickname Miss Personality
Born April 13, 1929 (age 89)
Nationality United States
NUMBER OF WINS BY TOUR
LPGA Tour 21
Other 2
ACHIEVEMENTS AND AWARDS
World Golf Hall of Fame 2006
LPGA Most Improved Player 1963
LPGA Patty Berg Award 1979
Commissioner's Award (LPGA Founders) 2000
The post Marilynn Smith – "Miss Personality" appeared first on VGM Viet Nam Golf Magazine.
The article "Marilynn Smith – "Miss Personality"" was originally published on http://vietnamgolfmagazine.net/en/marilynn-smith-miss-personality/