Advantages of MICE tourism
In comparison with normal type of tourism, the benefits that MICE tourism brings us are much greater. This is an occasion to promote the brand name of the business, open up new investment opportunities and at the same time maintain the long-term cooperative relationships with long-time partners. With the employees of the business, a holiday is a reward for their efforts during the past time as well as an encouragement and motivation for them to strive further for higher achievement in the next year.
Vinpearl – a reliable destination for MICE tourism season
Companies tend to choose MICE destinations based on criteria of quality, service, facilities, ability to organize events and the professionalism of the destination. Therefore, travel incentives are usually carefully chosen by organizations and businesses.
With the superior advantages of conference room system, experience in organizing events, classy utilities, luxury restaurant system along with professional staff, Vinpearl will bring satisfaction to all valued guests even the most picky ones.
Luxury and convenient meeting room system
The meeting room system at Vinpearl has a varied area range from 50m2 to 3,900m2 with a maximum capacity of up to 1,300 people that meets all sizes of customer events. The main lobby outside the meeting room is suitable for exhibition activities. All are invested with modern equipments, facilities, multipurpose stage, wifi, two-way air conditioner, soundproof system along with luxury interior imported from world prestigious brands.
Diverse resort amenities
With a number of up to 5,000 rooms and classy villas, Vinpearl brings you a diverse choice of accommodation for the duration of the conference – event.
Located at one of the most beautiful beaches of Vietnam, Vinpearl has gorgeous white sandbanks surrounding hotels and resorts that would be ideal locations for outdoor activities. In addition, an international standard 18-27 hole golf course on the island at Vinpearl system in Nha Trang and Phu Quoc, with stunning views towards the sea will be a trendy place for business discussion apart from conference rooms.
After a long tiring day at work or even of playing, Vincharm Spa will be an ideal place for you to have absolute relaxing moments.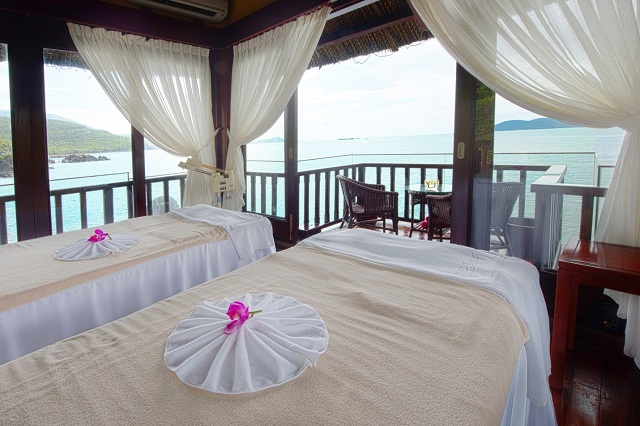 Attractive art of cuisine
The menu of the restaurants in Vinpearl system is very diverse with hundreds of Eurasian dishes, gathering the world cuisine which is suitable for luxury parties as well as receptions for congratulations on the success of an event. Especially, all the restaurants are located next to the beach so you can at the same time enjoy the party while talking to your colleagues, partners and watching the beautiful nature.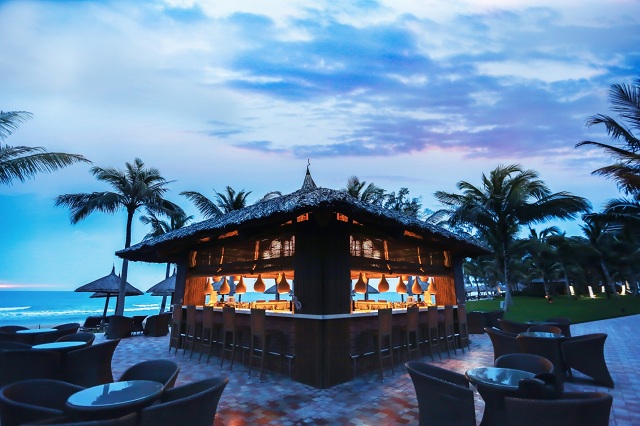 Organizing MICE Tourism at Vinpearl, you will enjoy a complete travel for conference from meeting and hotel room system, resort amenities, cuisine to the system of golf course, spa and hospital, etc. with international standard right in Vietnam.
Special promotion program for year end MICE Tourism season: 100% FREE MEETING ROOM with full modern conference equipments and 5-star standard tea breaks.
Specifically, with contracts from at least 20 rooms for 2 night stays and signing contract before Dec 31, all meeting room and accompanying services such as professional audio and lighting equipments, tea breaks, etc. for the corresponding number of guests will be completely FREE.
Valid until April 27, 2017.
The article "MICE tourism - a booming trend" was originally published on http://vinpearl.com/en-US/News/news-569/2016/MICE-tourism-a-booming-trend-1480