On the L.P.G.A. Tour, It's Anyone's Game
When Cristie Kerr first earned her way onto the L.P.G.A. tour as a teenager, Annika Sorenstam was just setting out on her dominant run.
For nine seasons from 1997 to 2005, Sorenstam amassed 60 L.P.G.A. wins that included seven major championships. The Swedish player captured at least four titles in each year of that stretch except one, and twice had at least 10 in a season.
Sorenstam's chief rivals were also compiling strong runs. Karrie Webb, Se Ri Pak and Lorena Ochoa each had at least four seasons in which they collected three or more victories.
These days, three L.P.G.A. wins — or fewer — might be enough to garner Player of the Year honors.
No one scored more than three L.P.G.A. victories last season, a quirk that also happened in 2014. And though a half-dozen events remain after this week's final major at the Evian Championship, the top win total is three once again, by Sung Hyun Park, 24, of South Korea and Ariya Jutanugarn, 22, of Thailand. That's a parity not seen on the circuit since the early 1990s.
"When I first came out on tour, there maybe were only 20 people who could win on a given week," Kerr said last month. "Anybody seems like they could win now."
Numbers back her up. The L.P.G.A. has crowned at least 18 different winners for four seasons running, including 20 in just 25 events this year. One more, and it will match last year's high-water mark of 21 different titleholders.
"I think it is good for the tour," Kerr said.
The past 14 L.P.G.A. majors have been captured by 12 different players, including 11 in a row from the start of the 2016 season. Only Jutanugarn and Park have won two.
"I love the fact that we have all these different winners because it keeps everyone on their toes," said Kay Cockerill, a Golf Channel analyst who played on the tour for 10 years.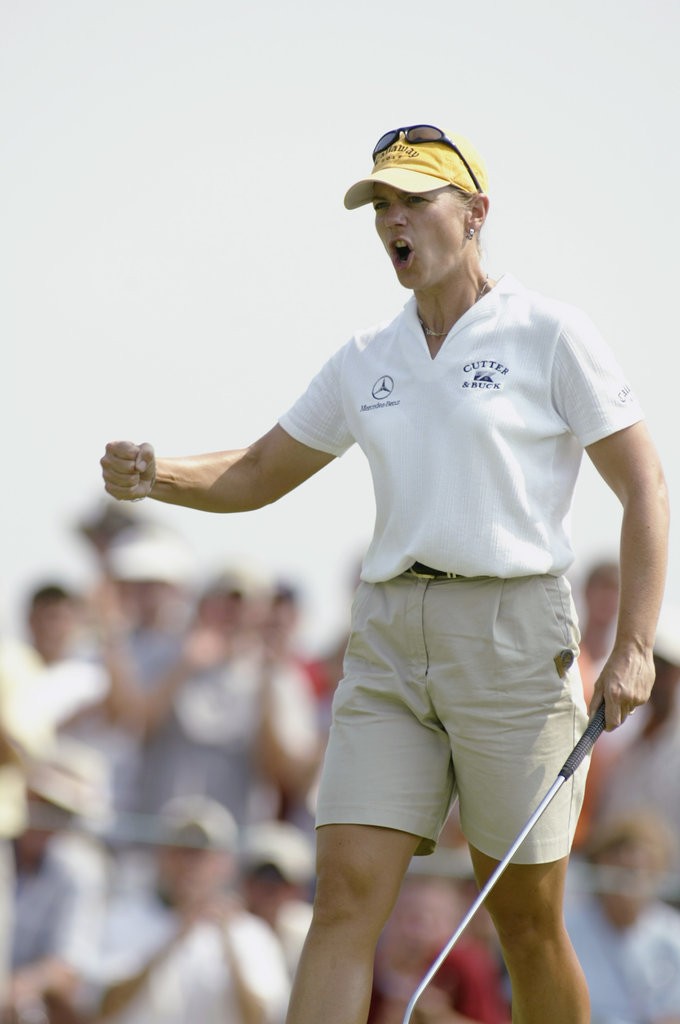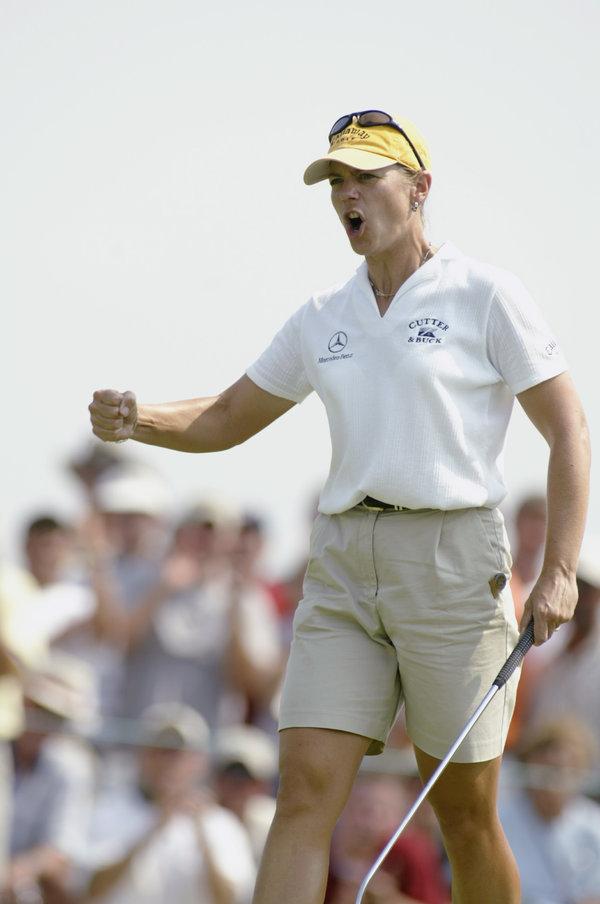 "How do you predict who's going to win?" she said. "And it shows the ever-gaining depth of the L.P.G.A. Tour. I like the fact that you see proven winners keep popping up every so often, and then brand-new winners like Annie Park and Pernilla Lindberg. I think it keeps it exciting."
Lindberg, a major champion at the ANA Inspiration in March, and Annie Park are among the L.P.G.A.'s seven first-time winners in 2018. So is Georgia Hall, 22, who won the Women's British Open on home soil six weeks ago.
Since the beginning of 2016, the L.P.G.A. has crowned 40 different winners in 91 tournaments. Jutanugarn leads with 10 victories in that stretch; Brooke Henderson of Canada is next with six. Sung Hyun Park is among three others who have five apiece.
Compare that with Sorenstam's heyday, when she averaged 6.7 victories per season. Even for Webb, Pak and Ochoa, five wins was a good year.
In L.P.G.A. annals, the only other time the victories came so relatively spread out was the early 1990s, when the tour had six straight seasons in which its leading winners finished with four or fewer.
"I think it's gotten a lot harder to win," Lydia Ko, 21, of New Zealand told reporters this summer. "Even last year, I came in second three times, and I felt like I was playing good golf. Every time I played solid, somebody played better."
Ko showed signs of becoming the L.P.G.A.'s next megastar by winning 14 times as a teenager. She has just one since turning 20, ending a 21-month winless drought in April at the L.P.G.A. Mediheal Championship.
Since Ko's 85-week reign atop the women's world rankings ended in June 2017, the No. 1 spot has changed hands among five players: Jutanugarn; Sung Hyun Park; Inbee Park and So Yeon Ryu, both South Koreans; and Shanshan Feng of China.
There might have been a sixth, too, but Lexi Thompson missed a two-foot par putt on the final hole of last year's season-ending CME Group Tour Championship that cost her the year-end No. 1 crown.
Before last year, no more than three players had ever occupied the No. 1 spot in a single year since the rankings began in 2005.
"It's super hard to win, every week out here," said Thompson, 23, who tops the United States faction with three victories since the start of 2016. "You have to have your A-game and usually shoot around 20-under, it seems, every week. The level of talent is extraordinary."
Now expectations appear highest for Jutanugarn, who won five times in a breakout 2016, but fell back last year. She's had three wins this season, including the U.S. Women's Open.
Jutanugarn's older sister, Moriya, also is among those 20 different winners in 2018.
Or it could be Sung Hyun Park, who took back the No. 1 ranking last month in Indianapolis with her third win of the year. She shared Player of the Year honors with Ryu as a rookie last season, when she won the U.S. Women's Open. She won the Women's P.G.A. Championship in July.
There is also Henderson, 20, a seven-time L.P.G.A. winner whose triumph at last month's CP Women's Open ended a 45-year drought for a homegrown champion of Canada's national open.
There's also still room for Ko, Thompson and Hall. That's six marquee players who have yet to reach their 25th birthday. Ryu is just 28. And who knows who else might be around the corner, especially from the abundant Korean pipeline.
"Being 19 on the tour now is almost like being a 30-year-old, golf-wise," Kerr said. "It wasn't that way when I came out."
For Mike Whan, the L.P.G.A. commissioner, it is an abundance of riches.
"I would rather have a bunch of players at the top, in a perfect world, from a bunch of different countries," Whan said at last year's season finale. "That engages fans all around the world."
He also said that having one powerhouse star has a tendency to downgrade any event they don't play, like when Tiger Woods ruled the P.G.A. Tour a decade ago.
"When you have a superstar like that and they decide to play 20 times," Whan said, "then the other 15 times people are going, 'Yeah, but so-and-so is not here.' We haven't had that on tour in a while, because of the depth and the strength at the very top."
A version of this article appears in print on , on Page B10 of the New York edition with the headline: Not Lonely At the Top: Parity Rules Women's Tour
. Order Reprints | Today's Paper | Subscribe
The article "On the L.P.G.A. Tour, It's Anyone's Game" was originally published on https://www.nytimes.com/2018/09/12/sports/golf/on-the-lpga-tour-its-anyones-game.html?partner=rss&emc=rss