Mike Whan Admits Evian Missteps, but Has Big Plans
When Mike Whan, the L.P.G.A. commissioner, designated the Evian Championship as a major tournament in 2011, he hoped he'd covered every strategic contingency.
Whan, a marketing expert who had taken over as L.P.G.A. commissioner in 2010, had inherited an organization that seemed poised for a global presence but unsure how to navigate the process. Whan saw the Evian Championship, whose latest edition tees off this week at the Evian Resort in France, as a keynote event in his plan to increase global participation and sponsorship. In 2013, he moved the event to September to avoid clashes with P.G.A. events and maximize potential viewership.
Then the rains came.
In a phone interview, Whan recalled the unintended consequences of his decision:
"In making Evian a major, I went from 70 players in the field to 130 players. What I didn't realize was, by moving into September and moving to 130 players I'd cost us two and a half hours of daylight between daylight savings and just being later in the year. So I'd jammed the course full of people and now I had only 45 more minutes of daylight than I have golf play."
It did not help that Whan had moved the tournament to a capricious annual weather window for the region. The tournament was hit by rain twice after the move. Most strikingly, in 2017, the tournament was reduced to 54 holes, and scores already on the board from an aborted session on the opening day were controversially discounted.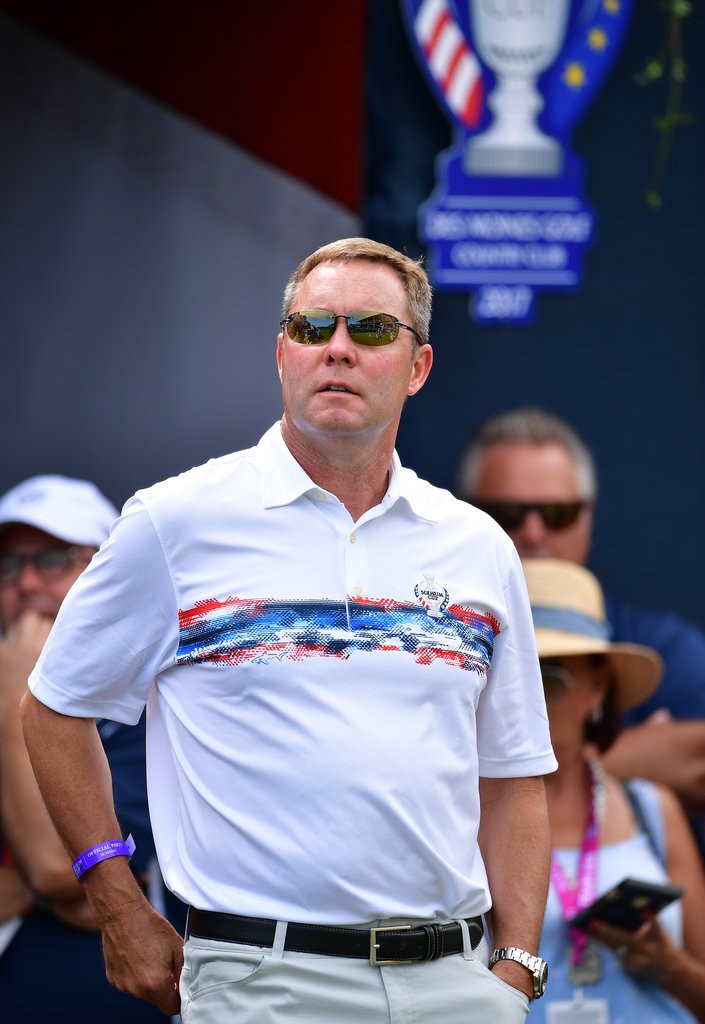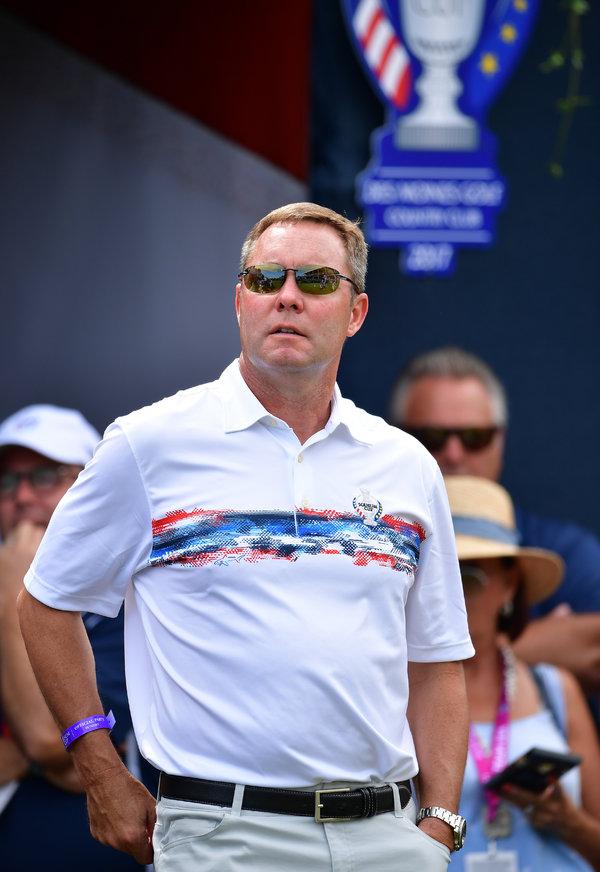 It left the likes of Jessica Korda two under par through eight holes, and the world's No. 1 player, So Yeon Ryu, on the same score through five holes, losing any initial advantage they had gained in the challenging conditions. Taking to Twitter afterward, Korda deadpanned about the restart, "Yeah, I'm super pumped about it." Other players also shared their frustration.
Whan has not shied from taking responsibility. Speaking to the Golf Channel at the time, he said, "The challenges we've faced are man-made, and I'm the man who made them."
In the phone interview, Whan added further perspective on his reasoning.
"If I'm being perfectly honest, I made all those decisions, I said let's really space it out," he said. "I wanted to put it in a week where it was going to get the most TV attention, both in Europe and here in the United States. And by putting it in the middle of September, essentially in a week when the P.G.A. was off, I thought it was the perfect week."
But while Whan said that "I put a lot of pressure on a tournament that didn't need it," he still felt that, given the L.P.G.A.'s developmental journey during his tenure, he made the decision for all the right reasons.
There's a lot to back that up. The Evian Championship is one of 33 L.P.G.A. events this year and is now second only in prize money ($3.85 million) to the United States Open ($5 million). That L.P.G.A. prize money is part of an annual pot that has grown from $40 million in 2011 to $67 million last year, as the tour has grown from 23 events.
The tour has globalized, too, in that time. Whan noted the diversity of winners during the last two years of the tour and that it was many weeks before the first repeat win of the year.
"I think if you went back 50 years," he said, "there'd be maybe 30 or 40 players who'd be feeling in control of their own destiny on the old tour, but that's nearly 100 now in terms of players who can win in any given week."
Amid all the growth, Whan sees the long-term ambition of the Evian Championship as part of what will capture the imagination of players, fans and sponsors.
"Franck Riboud really saw what a lot of other people didn't," Whan said, referring to the tournament founder. "That we could really create magic in this little town. Other sports have their small-town unique, magic places, whether it's Wimbledon or Augusta. Where somebody had a dream and then for 60, 70, 80 years they just kept plugging — and look what they've built. So when I met Franck for the first time, I thought, this is a guy who really sees something big and has both the ability and perseverance to make it happen. And if I'm smart enough to figure out how to take down some of the out-of-bounds stakes for him, he could really play this thing."
A major "out-of-bounds stake" has been addressed by Whan in time for next year. He has moved the tournament back to July, when, because of changes to the men's P.G.A. tour, Evian will still be the last major of the year. And just as the men's European Tour has constructed its Rolex Series to create a natural summer swing, the L.P.G.A. schedule will now include the Scottish Open, British Open and Evian in rapid succession, with plans for a fourth event to add to that sequence.
"I really believe that the more people get to see and experience the Evian, we're going to have 6-year-old girls practicing putting in their backyard or on public courses, saying to themselves, 'This one's for the Evian.' There's something magical about the place. There's not a dry eye in the room."
The article "Mike Whan Admits Evian Missteps, but Has Big Plans" was originally published on https://www.nytimes.com/2018/09/12/sports/golf/evian-championship-moves-back-to-july.html?partner=rss&emc=rss