The 25-year-long journey of innovation, renovation, and development has turned VIR into Vietnam's leading multi-media agency, encompassing various publications written both in Vietnamese and English languages.
These publications are distributed widely in Vietnam and abroad. This has given VIR a special strength rarely found in other media agencies in Vietnam.
The events and forums organised by VIR at the national and international levels – such as the M&A Vietnam Forum and the Vietnam Investment Forum – have created a unique identity for the group. They have had significant impacts on many sectors of the economy.
Through its publications and forums, VIR has created an important open debate-based information channel, contributing to the promotion of democracy in the process of making policies and important plans for the country's socioeconomic development.
Successes reaped from persistent implementation of the motto "Pairing well with investors and enterprises" have strengthened VIR's fine media-enterprise relations. They have also enabled VIR to continue its mission to vividly reflect the business and investment developments in the economy, and at the same time to implement the task of economic media, in order to ensure a sustainable future.
All of VIR's achievements have been made possible by its mature and experienced reporters, who are well-equipped with expertise and political qualifications. The strengths have also been fostered by great support from the Ministry of Planning and Investment's Party Committee and leadership, the Central Committee for Communication and Education, the Ministry of Information and Communication, and agencies of the Party and the State, as well as valuable encouragement from the Vietnam Journalists Association.
Such support has laid firm groundwork for VIR to build a brighter future.
Such a future will be ushering in big opportunities closely pertaining to the country's Doi moi and international integration, which will give Vietnam new foreign investment flows. These investment flows will trigger unlimited creativity for VIR, which will help readers obtain a better understanding of opportunities, challenges, and complicated concepts in the ASEAN Economic Community, Trans-Pacific Partnership, and other free trade agreements and international commitments that Vietnam has signed and made.
Such a future will also mean the government has succeeded in transforming itself into a more business-friendly and action-oriented government. This will create the best conditions for investors in the country's bid to build up a team of one million enterprises with healthy competitiveness and sustainable development. All of these will help VIR have more in-depth analysis about enterprises and entrepreneurs, and macroeconomic and administrative reform issues.
Such a future will also mean VIR will continue enhancing its strengths, and better accomplishing its role as the press office of the Ministry of Planning and Investment – the influential general consultancy ministry for the Party and the Government. As such, VIR is able to access first-hand information on important issues of the economy, like the plan to boost the country's socioeconomic development and infrastructure, and advice about institutions, strategies, planning, mechanisms, and policies.
In that future, based on great support, the enhancement of "multiple creativities", and the encouragement that "we should not be satisfied with existing achievements" by Minister of Planning and Investment Nguyen Chi Dung; based on solid confidence in the prospects ahead; based on the unanimity to weather all challenges; and with the close direction and strong support of the Ministry of Planning and Investment's Party Committee and leadership, state media-related management agencies, and the co-operation of other agencies, it is certain that VIR will outperform all tasks and expectations in order to lift its brand name and prestige to new heights, and become a regional and international force in economic reporting.
25 years of leading economic insight
Over the past 25 years, VIR has become a reliable source of information for many international organisations and embassies in Vietnam. The newspaper has great hopes for a bright future in the years to come.
Lee Hyuk  South Korean Ambassador to Vietnam
I have become an avid reader of VIR ever since I set foot in Hanoi as a Korean Ambassador in May. As Korea is the biggest foreign investor in Vietnam, I need to be as well-informed as possible on all news related to investing in Vietnam, further elevating the already strong economic partnership between our two countries.
Whenever I go through the pages of VIR, I feel as though I have found hidden treasures because this wonderful paper helps me widen my understanding of Vietnam as an investment destination.
I am now encouraging my fellow Koreans doing business in Vietnam to make reading VIR a weekly routine!
Haike Manning  New Zealand Ambassador to Vietnam
Since my arrival in Vietnam almost four years ago, I have found VIR to be an excellent source of information about what is going on in the world of business in Vietnam, and the economy more broadly.
What I particularly like about VIR is the focus on individual businesses and firm-level activities, which offer insights that are often not easily available elsewhere in English. Generally, I find the quality of the articles to be good.
I think one of the challenges facing VIR currently is its weekly publishing schedule – as the news cycle continues to accelerate, readers of this type of content are looking for information that is current right now, rather than information that might be a few days old. One option to address this is to put greater focus on the online version of VIR, so that more stories can be made available quickly to the readers. Another thing I'd encourage is a more regular focus on the 'innovation' economy of Vietnam, which points the way to an important new element of Vietnam's future business activity.
All the best for the next 25 years!
Kastsuro Nagai   Minister at the Embassy of Japan in Vietnam
This year coincidentally marks the 30th anniversary of Doi Moi policy, which enabled Vietnam to achieve rapid and sustainable socio-economic development, lifting millions of people out of poverty. I am sure that VIR has contributed to this socio-economic development in Vietnam by disseminating the concept and role of the market economy to the Vietnamese people.
VIR as Vietnam's leading economic and business newspaper has been providing the most reliable and comprehensive sources of information not only to government agencies, business communities, but also to expatriates like us. I particularly enjoy reading articles about individual development projects, which other newspapers do not usually cover, so that I can update myself with what is going on in the Vietnamese economy on the ground. Furthermore, I appreciate reporters' best efforts to put their deep and cutting-edge analyses on every article in a timely manner, which I believe is the core competence of VIR.
I hope that VIR continues to Doi moi its organisation in order to continue to contribute to socio-economic development in the country.
Bruno Angelet  Ambassador and Head of the Delegation of the European Union to Vietnam
For the diplomatic if not the whole foreign business community, VIR has been a reliable friend and a good source of information for years.
Most importantly, VIR articles are sharp-minded and frank. They unveil the problems and weaknesses of the economy in a constructive manner. I can provide an example of some news which recently caught my eye: "The bumpy road in taking back FDI licenses" (VIR edition dated August 22, 2016) which presents the difficulties in withdrawing the licenses that have been granted to long-delayed foreign invested projects that waste resources.
VIR is one of the media sources that provide good data on the macro-economy. My colleagues and I often read the newspaper to get reliable updates on recent developments. By reading VIR regularly, one can be the first to know and develop a good database of almost all data on FDI.
VIR is also a forum for foreign businesspeople to present their views. I think this is quite helpful. I have seen quite a few articles that expose the business community's opinions on certain issues, which may be divergent from those of governmental agencies. By offering such a forum, VIR has indeed helped the government to improve its services to the public and the business community.
I like all the sections in the newspaper. But I like the "Companies" section the most. It is very interesting, as I said before it allows the companies and businesspeople to present their view points. The "Money" section is another great source of news and insight for me. I would like to congratulate the journalists who write for these two sections for their interesting work.
I know VIR has an online version, but it seems to me that not all the interesting articles on the weekly printed version are published online.  Perhaps VIR could further improve its service by paying more attention to its online news. If VIR can do this, I'm sure it will attract an even greater number of readers.
Michael Behrens   Chairman of EuroCham
Throughout the many years of our working relationship with VIR, EuroCham has appreciated the professionalism and continuous development of the newspaper. For us, building sustainable partnerships with reputable media agencies such as VIR is essential. As one of the most established business and economic affairs media outlets, we believe you provide balanced and reliable perspectives.
At EuroCham, we would highlight your Investing and Society sections as the ones that interest us the most. We find your analyses thorough and appreciate your selection of business-relevant, and political stories.
We hope you can give more relevance to the EU-Vietnam FTA and European business. This would surely make the newspaper more attractive to us and our members.
Virginia B. Foote   Chairperson of AmCham Vietnam
Let me first congratulate VIR on its 25 years.
I have been a reader of the newspaper since the beginning, and have seen the quality and the breadth of issues continue to grow.
The coverage of the different sectors is informative, and regulatory change discussions and interviews with economists and business leaders are well done.
I think it is fair to say that VIR is a must-read for the foreign business community, who look to better understand business and development in Vietnam. We look forward to seeing the paper continue to grow in the next 25 years.
Jonathan Dunn   IMF's Resident Representative for Vietnam
Since its establishment in 1991, VIR has become one of the leading economic and business newspapers in Vietnam.
One of the IMF's mandates is providing policy consultations to its member countries. To deepen our policy dialogue with the Vietnamese authorities and our dialogue with the broader community, we need to have reliable and timely information sources on Vietnam's economy. Being one of quite a few English-language newspapers focusing on economic issues, VIR has offered timely and comprehensive news on investment trends and developments, while also offering some information on the macroeconomic situation and broader issues important to society. The printed and online newspapers have remained a bridge linking foreign investors and Vietnam, helping to make the country an attractive destination for foreign investment.
We also see the newspaper as a friend of the Vietnamese business community, providing updates on world and regional developments, so that Vietnamese firms can strengthen their business partnerships and expand their markets amid Vietnam's rapid integration into the world economy.
On the occasion of the 25th anniversary of VIR, we would like to wish you all the best. We hope VIR will continue to maintain its position as a leading economic newspaper, while perhaps moving toward becoming a regional product.
Craig Chittick  Australian Ambassador to Vietnam
Whilst I am newly arrived in Vietnam, the Australian Embassy has been a long-time subscriber of VIR, a leading provider of economic and business-related information in Vietnam.
Australia and Vietnam have a strong and broad-ranging partnership including in the areas of economy, security, and innovation.
Our two countries have shared interests in a fair and transparent trading system, and in promoting trade liberalisation through the establishment of the global and regional trade frameworks such as WTO, the ASEAN-Australia-New Zealand Free Trade Area, and most recently, the TPP agreement. As such, we greatly value the analyses and insights that VIR offers into issues such as economic reform and the business environment in Vietnam, as well as on Vietnam's other international economic and trade relationships.
I congratulate the VIR team on reaching this milestone of 25 years in print, and wish its readers all the best.
Chúc các bạn ngày càng thành công, lớn mạnh!
VIR is the business bible for foreign firm leaders
VIR has gone a long way in making an impression on readers, especially among foreign firms in Vietnam, who consider the newspaper a must-read. In this special feature, leaders of these firms share how VIR has inspired them in seeking business opportunities in the country.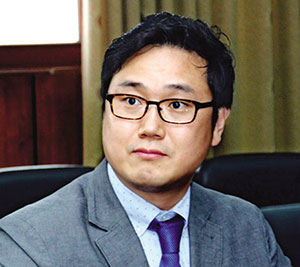 Jong Hyun Park  General manager of DASAN Vietnam
When I first came to Vietnam six years ago, I was impressed with VIR because of the invaluable insight in every write-up or interview article. Especially because VIR always provides first-hand official information from the Ministry of Planning and Investment to the public.
I think that VIR has been playing an important and effective role in making Vietnam the attractive investment market with many global leading investors it is now. It is truly a bridge between foreign investors and the local markets of all fields, and DASAN Vietnam is honour to be a trusted partner of the newspaper.
On the occasion of VIR's 25th anniversary, I would like to express my best congratulations to all the journalists of VIR. I believe that in its next chapter of 25 years, VIR will develop even more, to become the regional newspaper of every enterprise located in Southeast Asia.
John Gardner  General director of Caravelle Saigon
Being an international media outlet with a high standard for reliability, VIR has always been my first choice to follow updates about the guidelines and policies of Vietnam where FDI and international co-operation are concerned. VIR provides exact market information, reflects the nation's multi-dimensional economic and social situation, and follows the activities of foreign-invested enterprises in Vietnam. VIR also creates a forum for companies, partners, and customers to review and discuss economic issues and information. This is truly an indispensable newspaper for business and investment in this country.
Congratulations to VIR on 25 years of success. I believe that VIR will increasingly grow in content and technological advancements to reach more readers in the near future.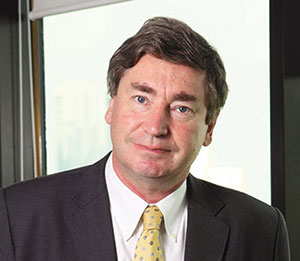 Marc Townsend   Managing director of CBRE Vietnam
As VIR is celebrating its 25th anniversary, on behalf of CBRE Vietnam, I would like to convey my warmest regards to the entire VIR team.
Here at CBRE Vietnam, we highly appreciate the in-depth analyses and useful insights on government policies, business environment, and tax and legal frameworks relating to the country's economy in general, and the real estate sector in particular that VIR brings to its readers. It has been a great pleasure for us to work closely with VIR colleagues in a joint effort to release the most up-to-date information and commentaries about the real estate market in Vietnam.
Recently, the real estate market is benefiting from the economic recovery, as well as the open policies from the government to attract more foreign investors and ensure transparency and sustainability for property businesses. In this regard, we commend VIR for its efforts in conducting real-time reporting of foreigners' responses to the New Housing Law of July 2015, and in generating substantial feedback from public debate on 2016's Circular No.06. We also  praise VIR's efforts in creating an open discussion space for the public and for professionals in the industry, to raise their concerns and discuss real estate developments through the webinar they held last July.
VIR, as Vietnam's top-tier business newspaper, should scale up its performance to assuage the thirst for valuable information from domestic and foreign readers. I look forward to reading more weighty articles from the newspaper on the wider economic spectrum, and seeing thorough analyses of critical issues in the country.
Once again, let me send our sincere congratulations to VIR on its 25th anniversary. We wish VIR and its team more success in the future. We hope our co-operation with VIR will tighten in the coming years.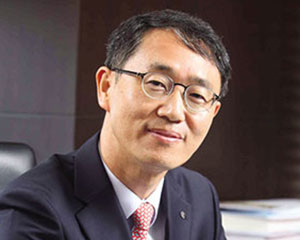 Shin Dong Min  General director of Shinhan Bank Vietnam
On behalf of Shinhan Bank Vietnam, I would like to send our warmest congratulations on the 25th establishment anniversary of VIR.
With its wide range of publications, VIR is an undeniably useful channel of information for foreign individuals and organisations working in Vietnam. The agency provides the latest detailed information on various sectors and industries, including banking, real estate, and the stock market. VIR also succeeds in going beyond one-way communication to create a forum where entrepreneurs can exchange opinions and ideas. This will ultimately help them to hold accurate views on investment policies in Vietnam, from which foreign companies' operation processes and development strategies can be better accelerated.
As a foreign bank which possesses more than 20 years of experience operating in Vietnam, Shinhan Bank Vietnam deeply appreciates the continuous support that VIR has provided in terms of information and communication. I believe VIR has been and always will be the favourite press agency among investors, senior leaders, and entrepreneurs in Vietnam.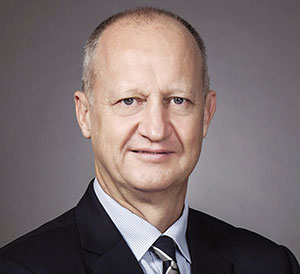 David Blackhall   Managing director of VinaCapital Real Estate
Firstly, congratulations to VIR on your 25th anniversary.
Purely based on my own experience, I believe VIR is probably the leading English business newspaper and I suspect one of the most popular choices for many foreigners and foreign businesses operating in Vietnam. The most important attributes of a quality newspaper include having the right content, stories that are relevant and interesting to the readers, and for that content to be objective and convey the story in an open-minded, non-biased, and accurate form.
The weekly VIR always includes a comprehensive property section that covers a broad range of relevant real estate news. Those that work in the real estate sector will know how challenging it can be covering real estate news in a concise manner due to the scarcity of accurate information on transactions, and because of the limited transparency in this sector.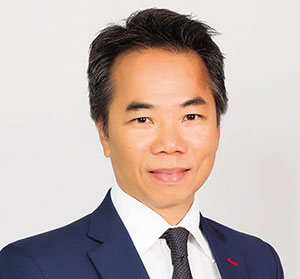 Johan Nyvene   CEO of Ho Chi Minh City Securities Corporation (HSC)
As an official spokesperson for the Ministry of Planning and Investment in the past 25 years, VIR has been significantly recognised as a fundamental link between the business community in Vietnam and the government and an indispensable communication media channel among corporates and businessmen. Not only a reliable provider of economy and investment updates to business communities, both home and abroad, VIR is also a responsive CSR pioneer with outstanding initiatives to deliver long-term sustainable values and display humanity essence.
I have noticed that CSR activities run by VIR vary from education scholarship fund raising through the well-known golf tournament "Swings for the Kids" to other socio-economic projects to practically support the disadvantaged and the needy. In this sense, VIR and HSC share the common perception of building the best platform for sustainable development.
I do wish VIR will grow stronger to become a leading and friendly news media to all families and businesses in Vietnam and extend its coverage to regional and international business world."
Nguyen Xuan Ky  Deputy general director of the Cai Mep International  Terminal Co., Ltd
I would like to congratulate VIR on the 25th anniversary of the establishment of this newspaper.
During its 25-year operation, VIR has quickly shared economic and business-related information in Vietnam with its readers. With its professional staff, VIR creates valuable and widely-influential pages. Through VIR, foreign investors can easily approach important information about the local business climate.
I have a special impression of the Companies column, covering almost all the hot issues in the local economy, the challenges and difficulties facing businesses, and movements among the powerful groups' business and investment plans.
VIR's stories about the Cai Mep-Thi Vai port area deeply analysed the challenges and difficulties facing the area, its business operations, and the government's supporting policies for local ports.
We hope to continue partnering with VIR in the future. We wish the VIR team health and more success.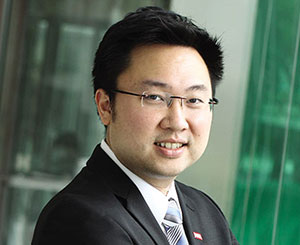 Tanachart Ralsiripong   Managing director of BASF Vietnam
Firstly, on behalf of BASF Vietnam, I'd like to offer my sincere congratulations on VIR's 25th anniversary. For me, VIR is always a credible source of information, with fast news updates and comprehensive insights on the Vietnamese economy and investment environment.
Although I've only lived in Vietnam for a short time, I've witnessed Vietnam's fast economic changes, and VIR has reflected these improvements in various areas such as the law, macroeconomics, investment, corporations, and finance.
During my first few months, I've been honoured to meet and work with many VIR reporters, who have impressed me with their professionalism and a desire to convey the best news to their readers.
On the occasion of VIR's 25th anniversary, I hope that VIR will keep up the good work as Vietnam's leading business newspaper, especially as the Vietnamese economy grows. I'm excited to see how the team will bring the publication to the next level with exclusive news updates and insightful analyses, especially for foreign investors like us.
Lastly, BASF looks forward to creating further chemistry with VIR, in helping Vietnam's business community become more successful.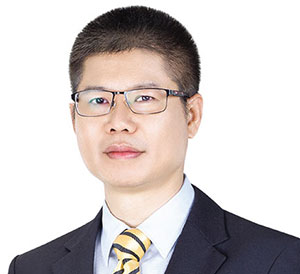 Soon Su Long  Indochina region CEO and Vietnam country head of Maybank
VIR has been an invaluable source of information on business and economic developments in Vietnam. Since I started working in this country, I have constantly used it as one of my key sources of market intelligence.
I find your analyses logical and detailed. For a newspaper, I value quality of presentation as much as quality of writing, and I must say the straightforward and simple format of VIR's publications make them very reader-friendly.
Keep up the good work, and I hope VIR will up its standard further by providing even more insightful materials in the future.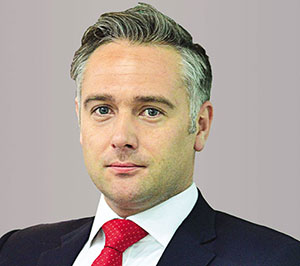 Alex Crane  General director of Cushman & Wakefield Vietnam
VIR and its sister publications play an important part in the business community, and are a great source of information which helps keep our business current, relevant, and focused. We greatly appreciate the support and exposure we get as a company and are always delighted when we have close interaction with reporters.
We are always willing to share our insights and experience. The quality of reporting in Vietnam is constantly improving and my one request, and I know this is the case, is that we all continue to improve on our quality and performance by looking beyond what is considered the standard in Vietnam; it is the same for our business too.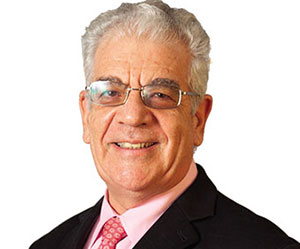 Kenneth M Atkinson   Chairman, Grant Thornton Vietnam
I remember collecting my first copy at the Billabong bar at the old Australian Embassy on Ly Thong Kiet street in Hanoi, 25 years ago. Having established itself as a leading business newspaper, VIR has been able to withstand the test of time and continues to hold that position today. One thing I really like is the fact that pages are not full of commercial advertisements, something VIR has been able to resist in order to generate revenue.
The quality of the reporting tends to be very good and the reporters we have contact with are both professional and supportive. Many give advance preview of the articles you have contributed to, something I particularly appreciate.
As a business person with limited time for reading the many available publications, I always try to read VIR on a weekly basis, as it provides a good roundup of major business issues and developments and gives me a good overview of current topics under discussion and debate. Of particular interest are articles relating to FDI, the economy, real estate, and tourism, all of which get very good coverage. I do miss the weekly update on the FDI league tables, showing the origin of investments and their sectors, but do recognise that these do get fairly regular updates and coverage.
As I do try to follow the financial and securities markets from a high-level perspective, I would from a personal point-of-view like to see a weekly round-up of the financial and securities markets, with a focus on significant market news.
I would like to send my congratulations, and to wish VIR another 25 years of growth and prosperity.
The article "Pairing well with investors for 25 years" was originally published on http://www.vir.com.vn/pairing-well-with-investors-for-25-years.html