South Korean Golfers Create New Rivalry on L.P.G.A. Tour
Just as the golfer Se Ri Pak battled the perennial L.P.G.A. contenders Annika Sorenstam and Karrie Webb for tournament wins in the late 1990s and early 2000s, there is a new budding rivalry.
The world's top-ranked golfer, Sung Hyun Park, and the third-ranked So Yeon Ryu, both of South Korea, largely play down the head-to-head comparisons, but on most weeks in L.P.G.A. competition, very little separates them.
And with the Evian Championship at Evian-les-Bains, France, just ahead, the chance to grab another major win would give one woman an edge, if only for the moment.
Evenly matched throughout 2017, they were named the L.P.G.A.'s co-players of the year, and Park finished first in season earnings while Ryu finished second.
And although Ryu was awarded the tour's 2017 Rolex Annika Major Award as the best performer in each of the L.P.G.A.'s five majors, Park became the first player to win two top honors in the same year since Nancy Lopez reached that milestone in 1978.
"Sung Hyun was just a rookie last year, but she won rookie of the year and co-player of the year, and won twice, including the U.S. Women's Open," said Ryu, 28, now in her seventh L.P.G.A. season. "That was a great achievement."
Park and Ryu wound up in a playoff against each other at this year's Women's P.G.A. Championship, which Park won.
Ryu had carried a three-shot lead into the final round of the tournament, but dropped into a tie with Park and Nasa Hataoka of Japan. Hataoka failed to match birdies with Park and Ryu on the first playoff hole.
Ryu drained a 16-foot birdie putt to put the pressure on Park on that first extra hole, but Park gamely drained an eight-foot downhill putt to continue the playoff.
"So Yeon made a really long birdie putt that was electrifying," said Park, 24, of Seoul, who won on the second playoff hole with a seven-foot birdie putt. "I thought to myself she was a great player and that I needed to focus."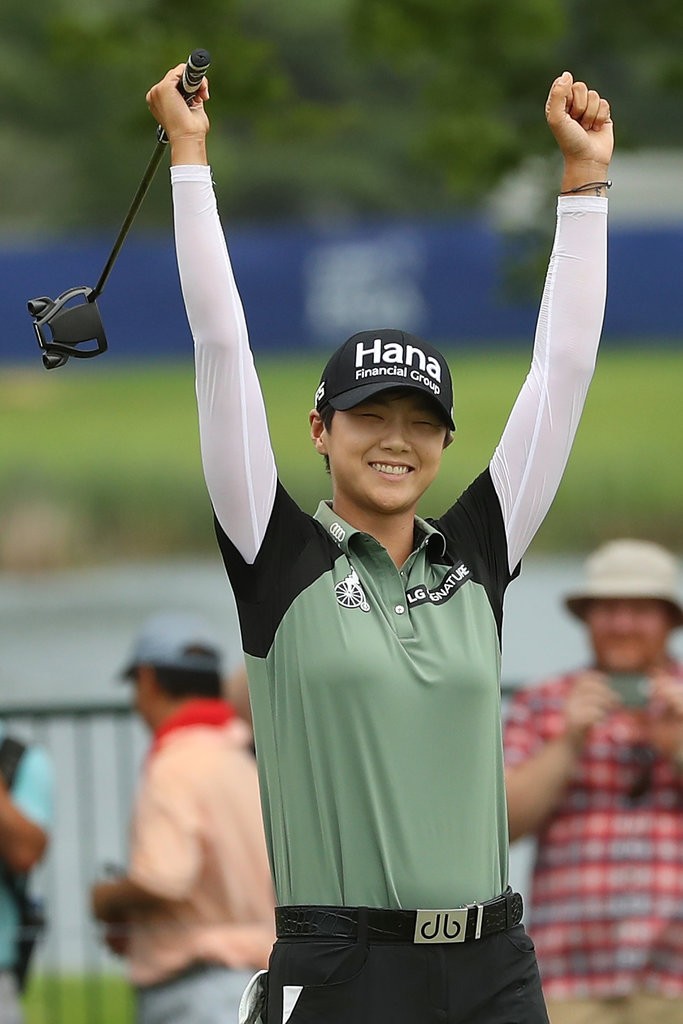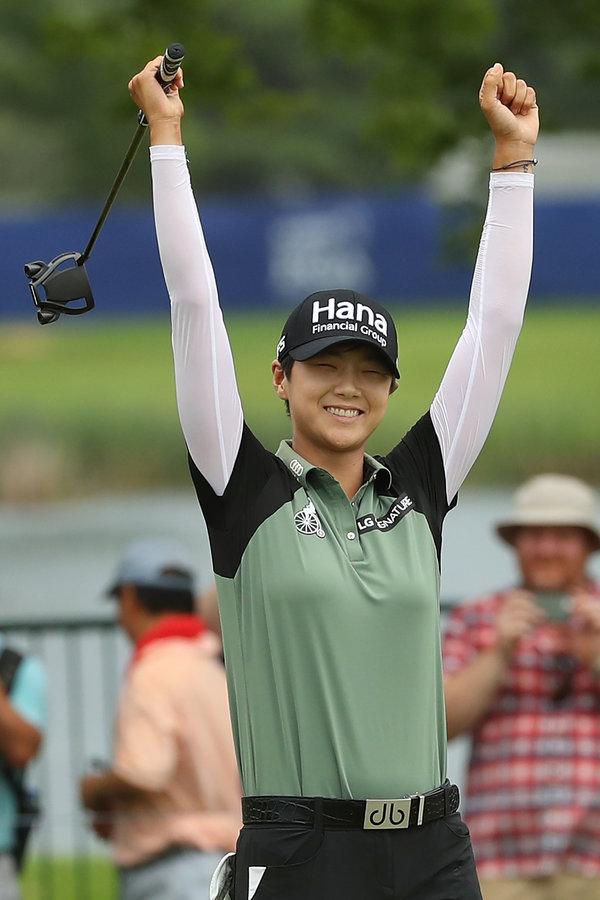 Ryu admitted disappointment at the loss, but said she had no regrets because her play at that major championship was one of her career-best performances.
"When I look back at how Sun Hyung played, she was just meant to win that tournament," said Ryu, also of Seoul.
When Park won, the usually stoic star sobbed on the shoulder of her caddie, David Jones, who said his player was feeling pressure after missing four cuts in her previous six events.
"The tears came today because she understood how hard it was to win this week," Jones told ESPNW.
On paper, Park and Ryu each have two career major championships. Ryu has six career L.P.G.A. wins, while Park has five.
In the L.P.G.A.'s 2018 Player of the Year race, Park is No. 2 in points with Ryu at No. 5.
Park has posted five top-10 finishes this season with three wins and six missed cuts. Ryu has recorded five top-10s with one win and no missed cuts.
But just as Se Ri Pak always had either Sorenstam or Webb between her and her next tournament trophy, Park and Ryu — because they are from the same nation — have each other to stoke a budding head-to-head comparison in a friendly yet competitive way.
"I think it's a good thing," Park said, when asked about Ryu. "At every tournament, So Yeon is a consistent player and she is very impressive. It's great motivation to keep working hard."
And while both players said today's L.P.G.A. tour had many other players who also warrant their weekly attention and competitive respect, Ryu admitted Park had forced her to find different ways to win.
"One of her strongest things is she hits it really long … and I have no chance to beat her distance-wise," Ryu said. "If I cannot beat Sun Hyung in distance, what can I do better? That motivates me."
Park is ranked fifth in driving distance this season, averaging about 271 yards off the tee to Ryu's 259.5-yard average (ranked 41), but Ryu's putting average (29.25) and scoring average (70.10) lead Park's output at 29.93 and 70.49, respectively.
After the L.P.G.A.'s Cambia Portland Classic, Ryu had also recorded 290 subpar holes in 69 rounds at 18 tournaments compared with Park's 243 subpar holes in 57 rounds in 18 events.
But any advantage between the players is slight. And while Ryu tends to stay steady throughout the season, Park, a momentum player, can appear to win just as easily as she can miss the cut.
In a seven-tournament stretch this year, Park missed a cut, won the next event, missed her next three tournament cuts, including the United States Women's Open as the defending champion, won the Women's P.G.A. Championship, and then missed her next cut.
"I have had a pretty challenging season," Park said. "I'd really like to win another one soon."
Ironically, Park and Ryu posted their career-best finishes at the Evian Championship when they tied for second in 2016.
Park tied for 26th last year in her only other Evian start. Ryu's second-best finish in seven Evian starts came in 2013, when she tied for fourth.
Ryu had another chance to win a major when she finished third at this year's Ricoh Women's British Open. Being that close at a major once again made her start thinking about winning the career Grand Slam, which was achieved by her best friend, the L.P.G.A. Hall of Fame member Inbee Park.
Ryu said that after she won the ANA Inspiration in 2017 she "started to dream about becoming a Grand Slam winner." She had already won the 2011 U.S. Women's Open.
Even with major wins at the 2017 U.S. Women's Open and 2018 Women's PGA Championship, Park said she was not yet thinking about winning the career Grand Slam.
"That's pretty difficult and I'm trying not to think that far ahead," she said.
As for their second-year rivalry and comparison to tour leaders of the previous generation, Park sees no correlation.
"I don't think I'm playing at the level of Se Ri and Annika yet," she said. "That seems far off for me."
Ryu called the L.P.G.A. "more of a global tour" than it was 10 to 15 years ago, with a wider range of players from around the world who can win. It's not just about her and Park, she said.
"But if Sun Hyung and I can be iconic players for the L.P.G.A., that will be nice," she added.
A version of this article appears in print on , on Page B11 of the New York edition with the headline: Korean Golfers Create a New Rivalry on the Tour
. Order Reprints | Today's Paper | Subscribe
The article "South Korean Golfers Create New Rivalry on L.P.G.A. Tour" was originally published on https://www.nytimes.com/2018/09/12/sports/golf/lpga-so-yeon-ryu-sung-hyun-park.html?partner=rss&emc=rss