While we all enjoy getting out onto the greens, Lars Holden writes it's time to look at how we play golf here to make sure the integrity and spirit of the game is protected.
WHY IS IT IMPORTANT TO PRESERVE THE SPIRIT OF GOLF?
The game of golf has been played for hundreds of years and has always been played in a manner that shows respect for its history and to ensure the success of its future. It is the job of all golfers to ensure they play the game correctly. This will ensure that future generations continue to play in the spirit that was first set by those who played so many years before us. Golf is a game of honesty and ensuring that this is understood by all golfers alike will ensure that future generations understand its importance.
DO YOU AGREE WITH GOLF PROMOTING BIG VALUE HOLES-IN-ONE?
Personally I do not think it's a good that golf clubs and companies promote huge financial prizes for holes-in-one or at their tournaments. The game of golf at this level is played by amateurs who play the game for enjoyment and sport not for financial gain. If they want to make a living from golf, then they should look at avenues to turn professional. As the game is governed by rules and regulations which separate amateurs and professionals, the governing body for golf in Vietnam needs to take a stance on these types of events to ensure the game in Vietnam maintains its integrity. I recently heard of a player in Vietnam who scored a hole-in-one and was disappointed that it was not in one of the big events where a big prize was offered. This is not in the spirit of golf. A hole-in-one should be celebrated fully. Traditionally the player should buy a round of drinks at the club house!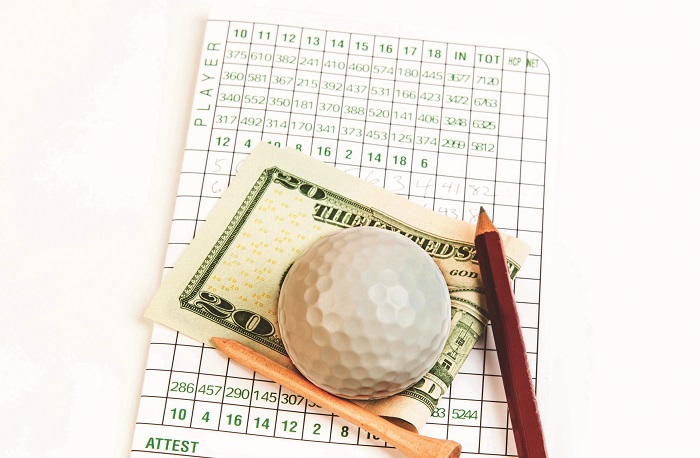 HOW ABOUT MONEY AND PRIZES?
I believe the Vietnam Golf Association needs to take a firm stance on how the game is played here in Vietnam. As the governing body of the game of golf it must ensure rules that govern amateurs and professionals are followed. Having amateurs playing for big prizes or prize money is not playing the game in the spirit for which golf should be played. Amateurs play the game as a sport, for fun, for health and for enjoyment. If they are playing for large prizes such as houses, cars and cash then they should be looking to relinquish their amateur status. Of course there is nothing wrong with having a small bet amongst players! This adds a bit of excitement to a round of golf amongst friends. However, we often see amateur golfers taking far too long over their putts on the green, as it is a 'money shot'. Again this is not in the spirit of golf as it holds up the speed of play and affects the enjoyment of other golfers.
WHAT IS THE SPIRIT OF GOLF?
Understand the game, its heritage, its history and the way in which the game is played.

Honesty, integrity, playing by the rules and following the etiquette of the game at all times.

Playing in the correct way: not moving when your opponents are playing, not talking during shots, assisting lost balls and counting the correct amount of shots.
The article "Spirit of golf" was originally published on http://vietnamgolfmagazine.net/en/spirit-of-golf/