Inspired for the beauty of women's golf, the Taile S/S 2019 Sport Collection speaks to women who are fashionable, with independent spirits and a taste for luxurious golfing lifestyle.
STORY OF DESIGNER
TAILE Sport Collection is the label's diffusion luxury sportswear line, designed by Tai Le with discerning customers in the world of prestigious sports in mind such as golf and alpine skiing. After finding inspiration from his many visits to world-famous private golf courses like Aspen Golf Club, Trump International Golf Links and Hirono Golf Club for one of his Parsons final projects, the designer forayed into sportswear and created a luxury women's golf clothing line for his first sport collection.
Since then, TAILE Sport Collection has become an integral part of the label's vision, with a strong aesthetic focus on luxury sportswear made for golfing and après-ski that is both functional and feminine. This collection desires to speak to women who are fashionable, with independent spirits and a taste for luxurious golfing lifestyles.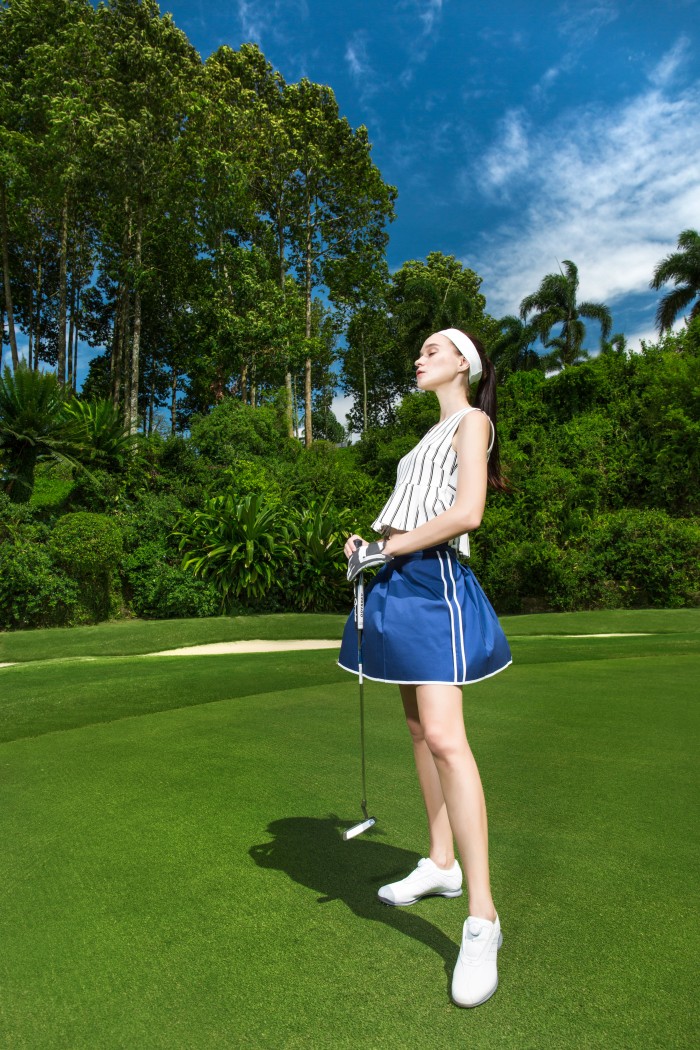 SECRET OF MATERIALS
The materials chosen for this collection reflects the epitome of TAILE's vision of luxury and quality. The designer created all of his signature textile print artwork in New York City, with every piece having been patented to maintain its exclusivity. All of the textiles used in this collection are made in Japan, manufactured exclusively by one of the most prestigious private textile companies in Osaka which oversees each process from dyeing, digital printing, cutting to pre-washing. The core textiles of this collection are a selection of the highest quality fabrics developed in Japan. The 100% organic cotton with 60s Satin finishing creates a light, yet luxurious feel on the skin, perfect for warm, summer days.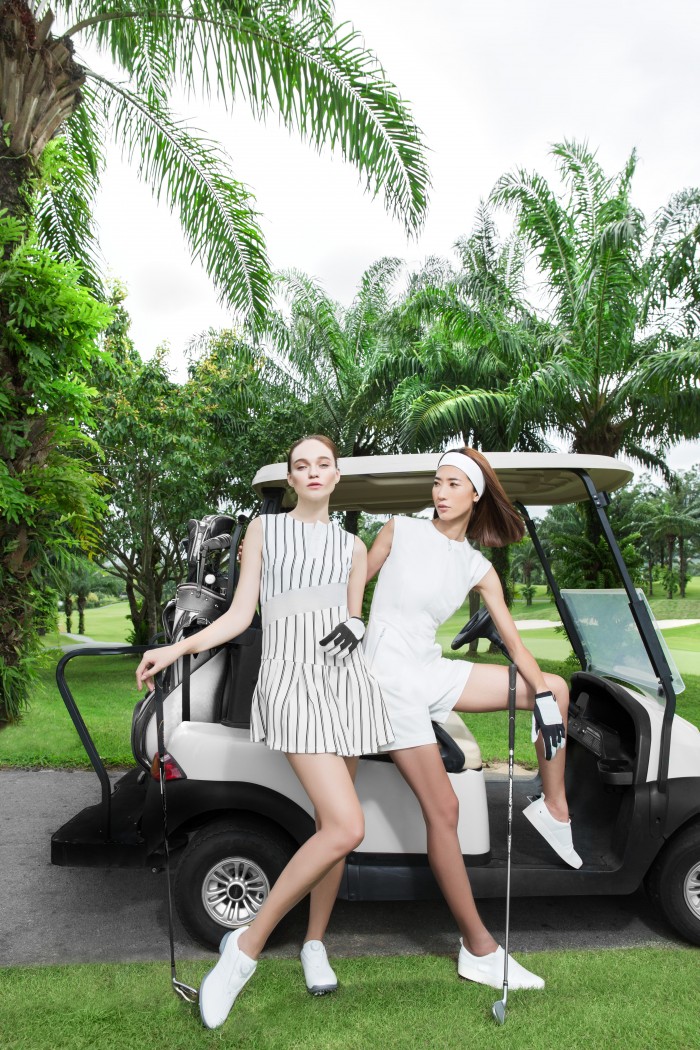 The dyed, heavyweight satin silk combines indulgent textures with a gentle softness, while the dyed high-density grosgrain nylon and twill with a soft, satin finish and technical textile provides high-tech functionalities such as 100% waterproofing and sun-protectiveness, keeping the wearer safe from the elements.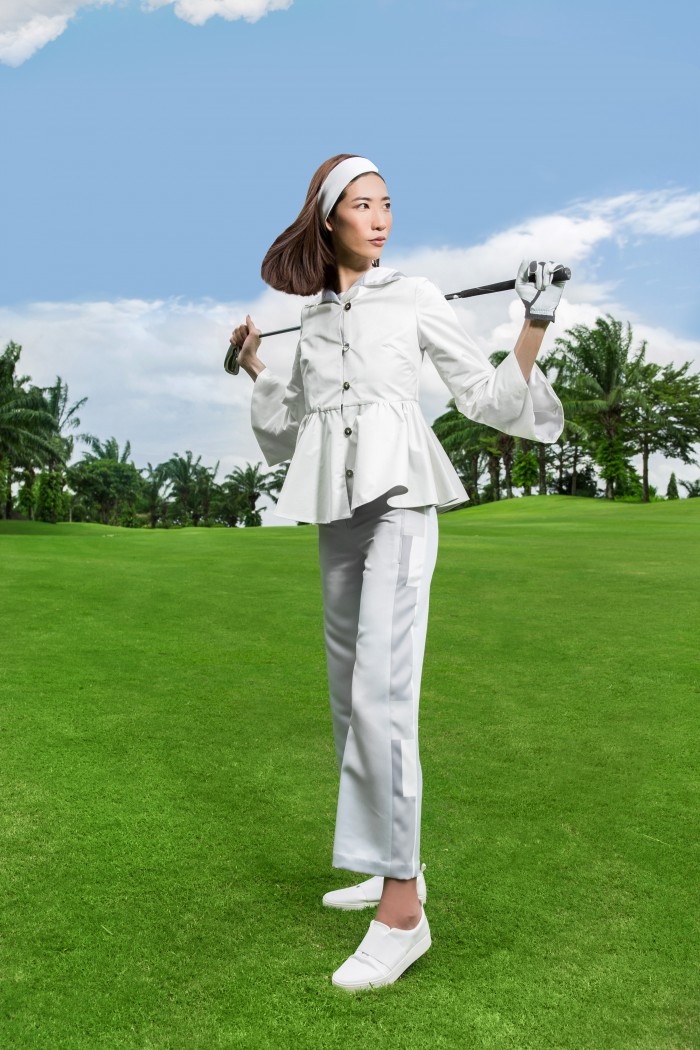 TAILE also partners with many world-class and internationally renowned suppliers in Japan, Germany and Italy to design and produce its signature logo-branded metal zippers with fully polished elements through the use of only the latest cutting-edge technology.
Other kinds of trimming such as the buttons are produced in Italy with materials of the highest quality, such as palladium, silver aluminum and mother-of-pearl, all of which are produced in limited quantity and enhancing the luxurious appearance of the label's collections with its beautiful design and attention to detail.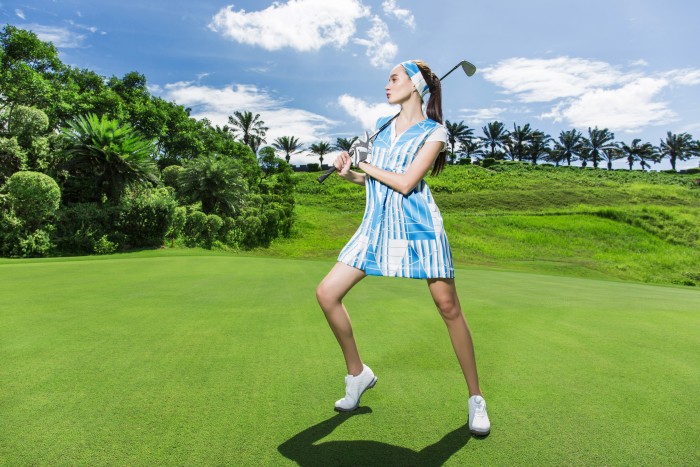 Fashion Designer / Founder : Tai Le
Creative Director : Chaodi Xu & Anastasia Rastorgova
Project Manager: Ian Paul Allan
Visual Stylist @ Saks Fifth NYC : Katy Mikeladze
Graphic Designer : Victoria Lee
Photographer & Video : Alex Mayman
Model: Trang Pham & Svitlana Kovalenko
Make up & Hair Stylist: Baina Uchaeva
Golf shoes: adidas golf
Location: The Reverie Saigon; Long Thanh Golf Club & Resort
Đăng bởi Hà Thái
The article "TAILE SPORT COLLECTION" was originally published on http://vietnamgolfmagazine.net/en/taile-sport-collection/