While "collecting antique golf" or "playing hickory golf" seems to be the new terms in Vietnam's Golf community, they are very popular in Western countries like the U.S. Peter Georgiady, a respectable and passionate American Antique Golf Collector had a sharing with VGM about this special world of golf.

What brought you to the world of antique golf and the golf history?
I learned to play golf at age 10 in Milwaukee, Wisconsin. But the year I spent at Dundee University in Scotland introduced me to real golf history and some of the great Scottish courses. That year, and the introduction to golf history changed my life because it started me on the path to be a club collector, golf writer, historian and hickory golfer.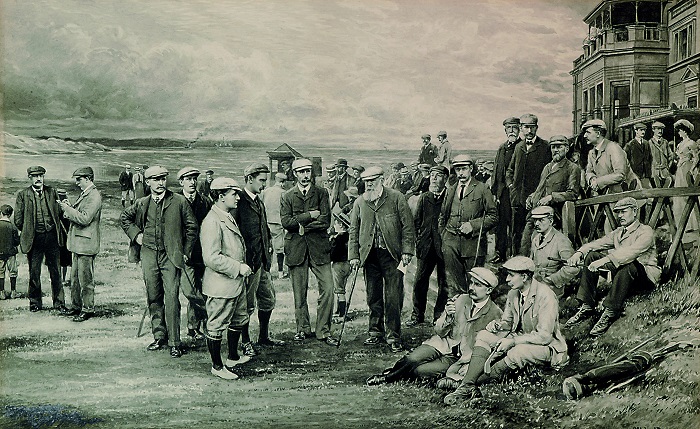 How does the Golf Collectors' Society (GCS) mean to its members like you?
With the love for golf club collecting, I want to learn more about old clubs and meet other collectors. Other members of the Society also have the same interest on history of golf and antique golf collectibles with me and that is the reason for the establishment of GCS. The Society was established to provide a means for collectors to communicate with each other, meet, share information and learn more about golf history and collectible golf items. GCS members come from all walks of life. Tour and club pros, notable golf writers, the curators of the world's most prominent golf museums, the guy who lives down the block, all share in the same common interest – golf and the memorabilia associated with it.
Currently, GCS has developed with over 1400 members from 15 different countries, and in early fall of every year we have annual meeting and trade show with the participation and sponsor from USGA. The Society's activities in these days are very diverse such as meeting and having talk with famous pro golfers, playing golf in GCS National Championship, and viewing members' antique golf collections displayed at trade show where we can purchase the items we are looking for our collections.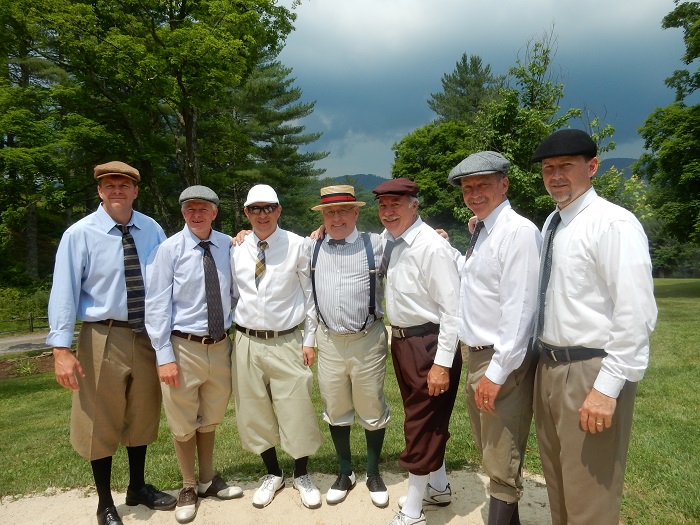 What types of antique golf items are collectors used to looking for? And how to identify and evaluate them as antique?
The range of different types of golf items that collectors look for is very broad like golf clubs, balls, books, tees, ceramics, silver, art, programs, postcards, early golf magazines, and autographs, but most collectors specialize in one, two or three (or more) items. The main ones for them are clubs, balls and books. Many collectors have rooms in their home where they display their favorite pieces. Some old clubs are suitable for play in 'hickory golf tournaments or competitions. Clubs that are used for golf are usually not valuable collectibles because they might sustain damage. There are value guides for those items but usually their value is determined at the Society's trade meetings, where items are bought, sold and traded.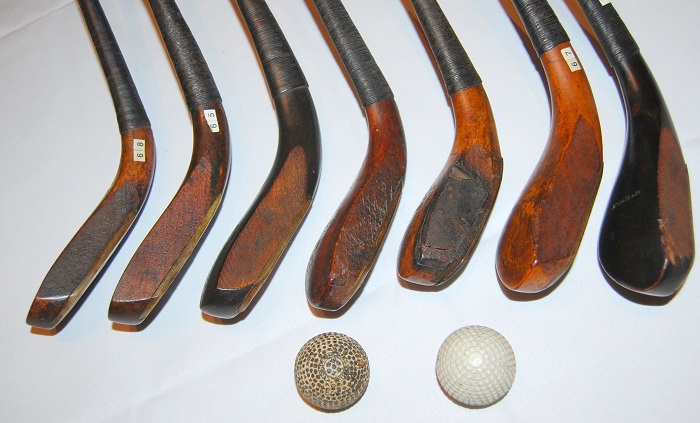 As an antique golf collector, what are your favorite items? And is there any other particular aspect of golf history you especially enjoy?
I like researching and learning about the men and companies that made clubs before 1930, the wood shaft era. But I am keenly interested in all aspects of golf history, the older the better. It is unique and historic. Throughout my collecting life I have had an affinity to iron clubs, "irons." Currently I specialize in irons from old iron makers (1850-1900), patented irons and irons by makers who played a role in early American golf. But I have other golf trappings – golf prints, photos and paintings to decorate the walls, books in my research library and other decorative items. I have three or four very old clubs that are my favorites. I could dispose of everything and those four clubs would be enough of a collection for me. Besides, I really enjoy true links golf in Scotland.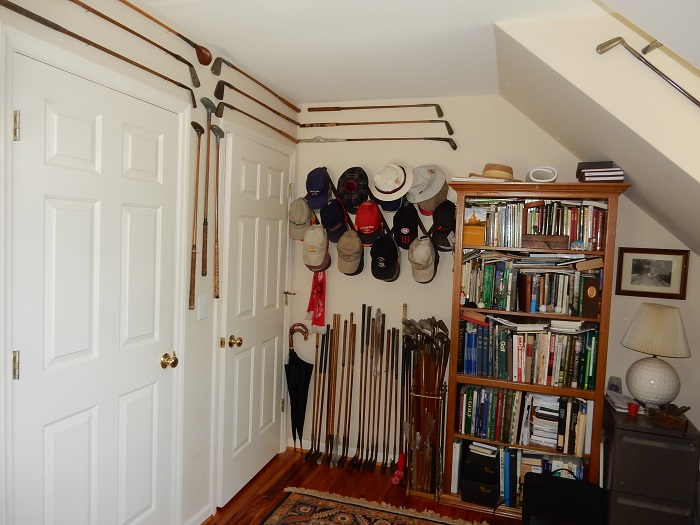 With your great contribution to the development of American golf, in which role did you devote most and bring you the most success in golf career?
Writer and researcher. I have written fifteen titles; my Wood Shafted Golf Club Value Guide is in its 8th edition. Most of my books are about the history of golf, the guide for identifying and evaluating antique golf, and great golf collections of the world. The books are legacy; they will probably still be in use after I pass away. I have the most fun as the Championship Director of the National Hickory Championship. Playing golf with your good friends is one of the greatest pleasures I can think of. Golf doesn't get any better than that.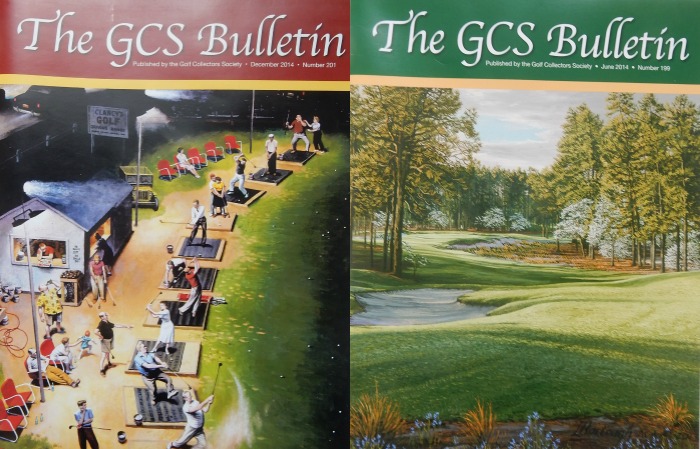 As the founder of National Hickory Championship, could you share about some special and best things about the tournament? And how is it different from other type of golf championship?
The NHC was the first real tournament. Prior to it (first in 1998) hickory golf events were one day, 18 holes. The NHC was the first tournament that was played over two days, 36 holes. It was the first to have a dress code, equipment specifications and rules. Next June will be our 20th year. Much of the NHCs character is provided by Oakhurst Links, the course in West Virginia that is set up to be played just as it was in the 1880s. It is a challenge to make it better each successive year. Every year it is like a family reunion. Golfers come from all over the US and Canada to play. It is great golf and a great party. For the last six years we have had juniors (kids 10-18) play at the NHC as our guests. It is our way of teaching kids about the rich history of golf.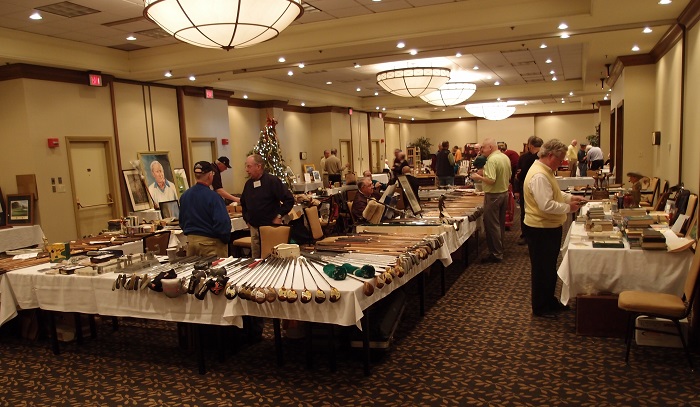 The post The World of Antique Golf appeared first on VGM Viet Nam Golf Magazine.
The article "The World of Antique Golf" was originally published on http://vietnamgolfmagazine.net/en/the-world-of-antique-golf/