West Lakes Golf & Villas is an exciting new addition to Vietnam's burgeoning golfing scene.
With an 18-hole Championship Golf Course already constructed, West Lakes Golf & Villas is the first course in the western Ho Chi Minh City region. The property, featuring full clubhouse and driving range facilities, will open in late 2018 with great anticipation.
A further nine holes have been designed and are due for development in the near future along with an exciting villa style accommodation and residential development. The course itself was designed by Thomson Perrett – a prestigious company made famous by founder and five-times British Open winner, Peter Thomson. This world class design company based in Melbourne, Australia, has more than 250 successful projects around the globe. It is acclaimed for their unique design philosophy.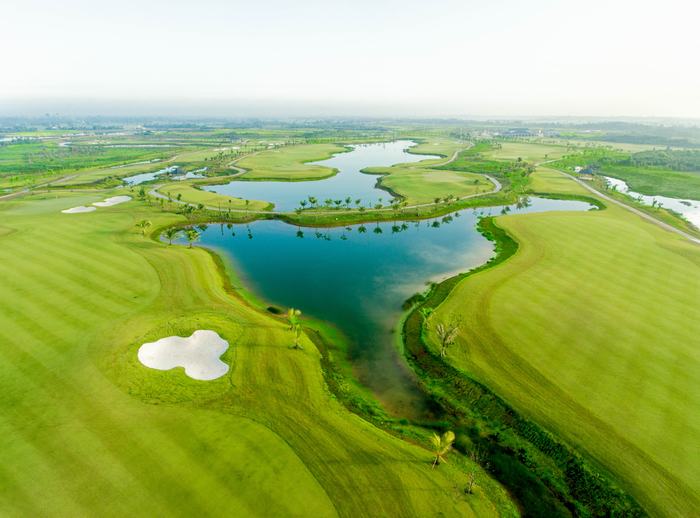 The first 18 holes feature an extremely challenging layout. It is more than 7,100 yards long, highlighted by picturesque lakes on every hole, undulating fairways and clever bunkering, all signatures of Thomson Perrett designs. West Lakes Golf & Villas is the first 18-hole course to feature the incredible turf-grass which is taking the industry by storm – Zeon Zoysia. The greens are the Tifeagle breed of Bermuda grass perfectly suited to the southern Vietnam climate. Golfers of all levels are certain to appreciate the premium condition of the turf.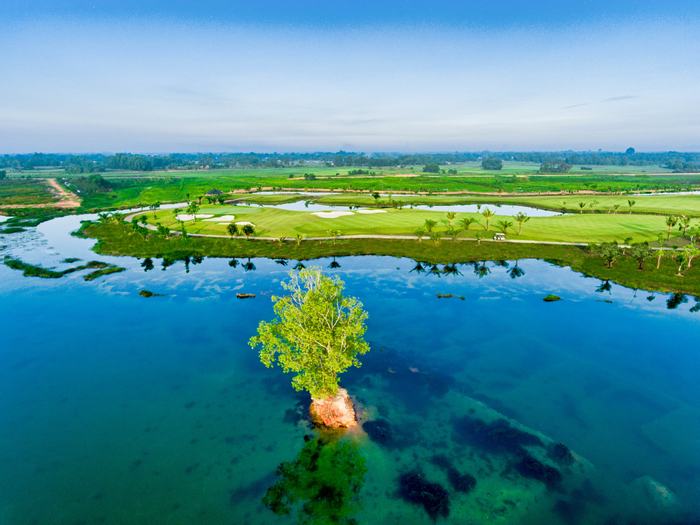 Anthony Sinclair, General Manager, said: "The golf course will provide something attractive for all categories of golfer. From the gold tees, it's a true Championship golf course, testing professionals and top amateurs in length, strategic bunker placements and relentless hazards. The avid golfer will greatly enjoy using all clubs in the bag. A real signature will be our incredible zeon zoysia fairways and greens. We're very confident we'll be presenting golfers with the best fairways and greens in the business. We have outstanding clubhouse facilities and a warm and welcoming team ready to serve you!"
West Lakes Golf & Villas
Opening hours: 5:30 – 18:00
Address: No. 145, Highway 822, Chanh Hamlet, Tan My Commune, Duc Hoa District, Long An Province
Hotline: 0902 516 123
Email: info@westlakesgolf.com
Đăng bởi Hà Phan
The article "Top Destination for Southern Golfers" was originally published on http://vietnamgolfmagazine.net/en/top-destination-for-southern-golfers/