Philip Falcone
---
Vietnam stands at the vanguard of an ascendant Asia-Pacific. The country's economy continues to grow with a purpose and stamina that is matched only by the ambition and entrepreneurial spirit of its people. The educated middle-class continues to expand, while the country's strong work ethic has made it one of the most productive and competitive manufacturing centers in Asia. Its population of 90 million are among the savviest users of technology in the region and the country's burgeoning start-up culture is quickly gaining recognition around the world. Even among its neighbors in this fast-developing region, Vietnam stands out as exceptional.
Nearly ten years ago, I made my first investment in what would become The Grand Ho Tram Strip, in beautiful Ba Ria-Vung Tau. This dynamic region of Vietnam is poised for dramatic success given its immaculate beaches, idyllic climate, and proximity to an international travel hub in Ho Chi Minh City. Not only was I drawn in by the rare opportunity to build a world class tourism development on one of the most pristine coasts on the planet, but as a long-time global investor, I had an instinct that Vietnam was quickly on the path to becoming one of the world's premier destinations for inbound international investment. Working closely with the national and provincial government, I wanted our project to help Vietnam achieve its full socio-economic potential and empower our large Vietnamese management and employee team.
Today, the country's business environment continues to rapidly improve and offers enormous upside for American investors. With the establishment of ASEAN Economic Community and the Trans-Pacific Partnership coming online in the next few years, Vietnam is quickly evolving into one of the most dynamic markets Asia. Vietnam's approach to cultivating economic growth and development will further improve its investment climate.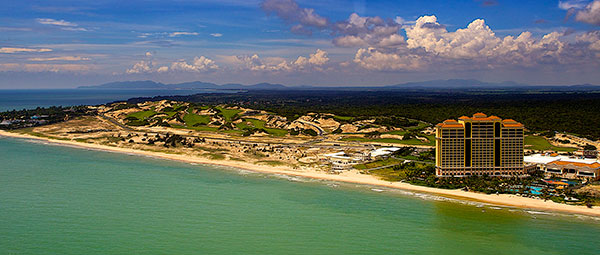 Vietnam's tourism sector in particular presents a huge growth opportunity that promises to boost the country's economy while simultaneously raising its international profile. Indeed, the National Assembly has declared the development of tourism into a leading service sector as a key goal for the 2016-2021 five year cycle. With its rich history, exquisite natural beauty, and incredible cultural, artistic and culinary traditions, Vietnam is quickly becoming one of the hottest destinations in global travel.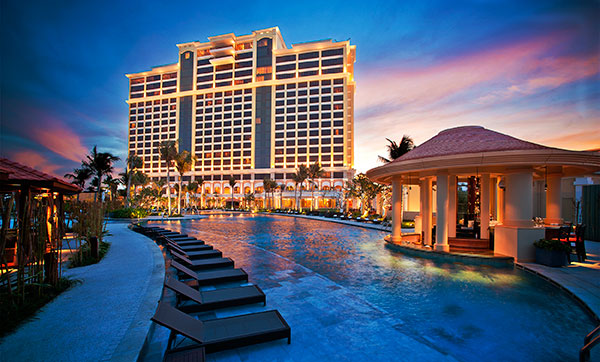 As an investor, I also see a tremendous opportunity to support the country's growth through the development of improved hard infrastructure in the transportation sector, especially with respect to air travel. The construction of new, high quality facilities will relieve overcrowding at the country's already bustling airports, create additional investment opportunities, and add to Vietnam's international prestige as it draws in visitors from Asia and farther abroad. I am currently working closely with other large American investors to identify and support airport development projects, and I've been encouraged to learn that it is a priority for the government as well.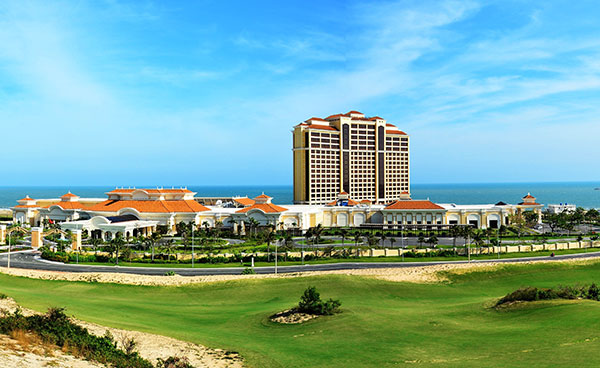 I have a tremendous sense of pride as an American investor in Vietnam. The Grand Ho Tram Strip – including The Grand Resort and The Bluffs Golf Course – is meant to serve as a testament to the high standards of the country's tourism sector. Since opening in 2013, we have received accolades as the country's Best Luxury Hotel, and Luxury Hotel and Spa of the Year for 2015, and our golf course, The Bluffs, was deemed the World's Best New Golf Course in 2015 by the World Golf Awards. This overwhelmingly positive response has been very exciting for our company, but more importantly, it has validated our investment strategy and the decision to move into Vietnam. Our recently announced construction projects and additional capital investments have put the project well on-track for upwards of $1 billion in total investment and we are constantly exploring new ways to expand our investments given the breadth of opportunities available in the country.President Obama's visit in May symbolizes the growing recognition of the key role Vietnam will play in the Asia-Pacific century. Cementing a stronger and more closely integrated commercial relationship with the United States promises further economic growth and development. It is a natural partnership that will benefit both countries and present wonderful opportunities for even deeper friendship as time goes on. As an experienced investor in Vietnam, I have seen the country's promise firsthand – as we say in New York, I am bullish about Vietnam's future and I'm all-in.
By Philip Falcone – Founder and Principal of Harbinger Capital
The article "Vietnam stands at the vanguard of an ascendant Asia-Pacific" was originally published on http://www.vir.com.vn/vietnam-stands-at-the-vanguard-of-an-ascendant-asia-pacific.html