FLC's Nhon Ly resort complex to be inaugurated in late June
The FLC golf course, resort, villas and luxury entertainment complex project invested by the FLC Group covers an area of 350 hectares in Nhon Hoi Economic Zone, Nhon Ly Commune Peninsula, Quy Nhon City.
The FLC Luxury Hotel is completed the construction. Photo: A corner of FLC Luxury Hotel looking from Club House.
The project, which has a total investment of more than VND 3,5 trillion, has been kicked off in late May 2015 and an area of 162 hectares has been completed after 10 months of construction – an extremely fast track schedule.
The golf course opened in late January while the construction of Club House is nearly 100 percent completed and about 75 percent of coastal villas are finished. The construction of a luxury hotel is also done.
According to Chairman of FLC Group Trinh Van Quyet, the complex will be inaugurated on June 29, with a plentiful and diversified programme, including an international golf tournament and final rounds of Miss Vietnam Pageant 2016.
The investors' determination combining with an integrated design and harmonious works of famous designers has created a beautiful and unique resort complex, including the 18-hole golf course which has the first nine holes running along the hills and the remaining holes running along the coast stretching on dozens of kilometers.
The first golf tournament was held here March 20. After visiting golf course "FLC Quy Nhon Golf Links", international experts confirmed it is one of the three most beautiful golf courses in Asia.
The complex also includes a luxury hotel, which comprises 900 rooms meeting international five-star standards and stretches on the 1-km coast. It is also known as the longest coastal hotel in Vietnam.
"FLC Luxury Resort Quy Nhon" and "FLC Condotel Quy Nhon" luxury resort and villas, which are comprised of 500 villas, are open spaces looking toward the sea. 60 of 500 villas have been completed, covering from 2.000 to 5.000 square metres and locating on the hill, near the sea and around the golf course. It has been opened for sale in Ho Chi Minh City in January and lured many investors.
The complex also has a international convention center with the seating capacity of over 1,500, a 3.500- square metres swimming pool, an outdoor theater, and an entertainment center.
Some pictures of FLC Nhon Ly Resort complex: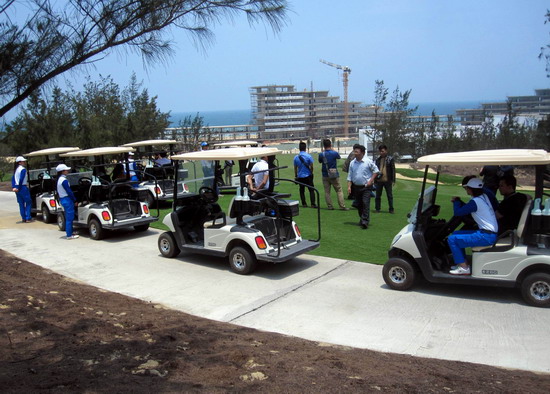 Tourists visit FLC Nhon Ly resort complex.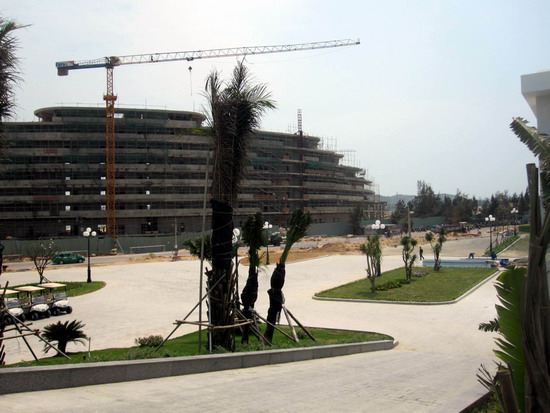 A corner of FLC Luxury Hotel, the longest coastal hotels in Vietnam.
Entrance gate of FLC Nhon Ly resort complex.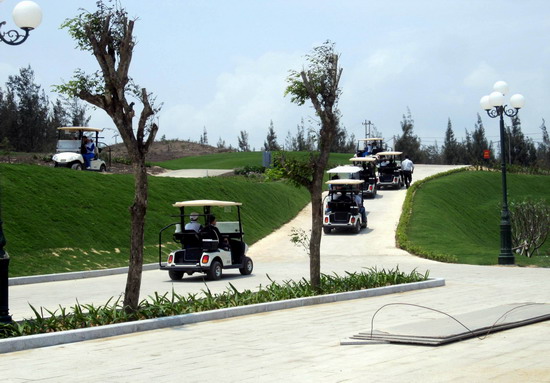 Eclectric trams take visitors to visit "FLC Quy Nhon Golf Links".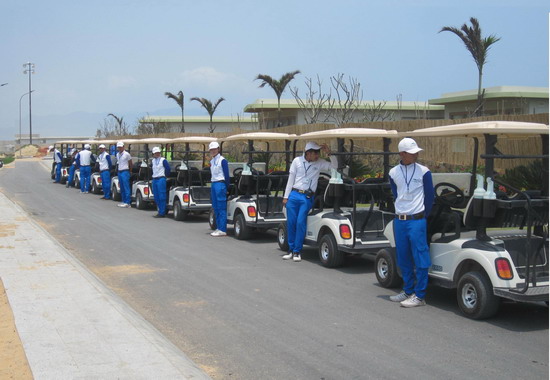 Eclectric trams wait for visitors at coastal villas.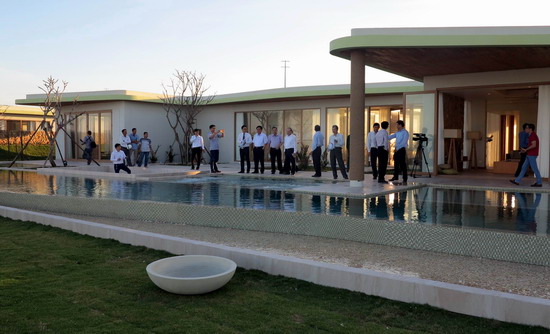 A seaside villa of FLC Nhon Ly resort complex.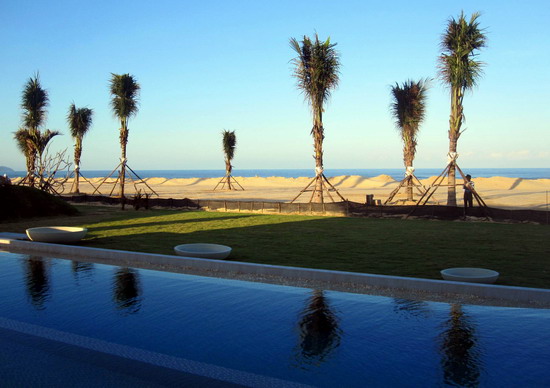 Sunset on the beach FLC Nhon Ly resort complex.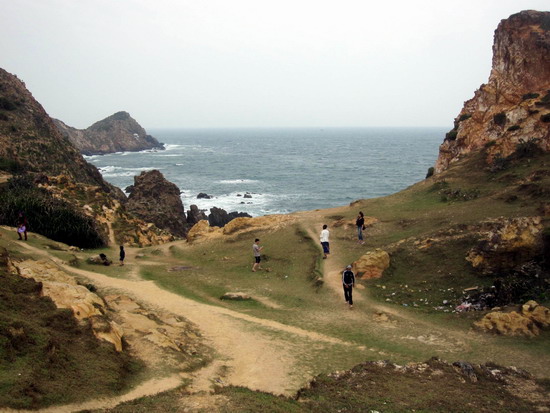 At Eo Gio beach, FLC Group is preparing to build the first resort on the sea in Vietnam.
By Nguyen Vu
The article "FLC's Nhon Ly resort complex to be inaugurated in late June" was originally published on http://www.baobinhdinh.com.vn/en/EnglishViewer.aspx?macm=22&macmp=22&mabb=756