As the famous The Open Tournament is going to take place next week, Gary Player shares with VGM memories of his victory 60 years ago as well as his charity activities for golf.
Q: 60 years since your first Open Championship victory in 1959. Can you tell us about your memories about that week?
GP: I have great memories of that week. My wife arrived from South Africa with our first born. I didn't have the money to go back to South Africa to be with her for the birth, which I felt very uncomfortable about. We got up to Muirfield but I didn't realize how prim and proper they were. I walked in the clubhouse and Colonel Evans-Lombe, I'll never forget his name, the secretary, said: "What do you want here?". I said, "I've come to practice for The Open." He said: "You're not practicing here my boy. This is Muirfield." So, I quickly thought, and I said: "I'm poor. I've got a wife with a baby. I need the money and I'm going to win The Open." He said: "Not only are you not going to practice here but you're an arrogant young man as well." But I became great friends with him had a cup of tea with him in the morning and he told me not to hit a driver off number 15 every day in the practice round because the wind would change, so we would need to hit a three iron off the tee and a longer iron in. Well, what happened? I had a three iron in the morning and afternoon (in those days it was a 36-hole final) and a long iron onto the green and birdied it both times. At the prize giving he stood with his hands tucked into his braces like he'd won The Open which was great. I had a wonderful time at Muirfield and always enjoy going there. It's a very special club.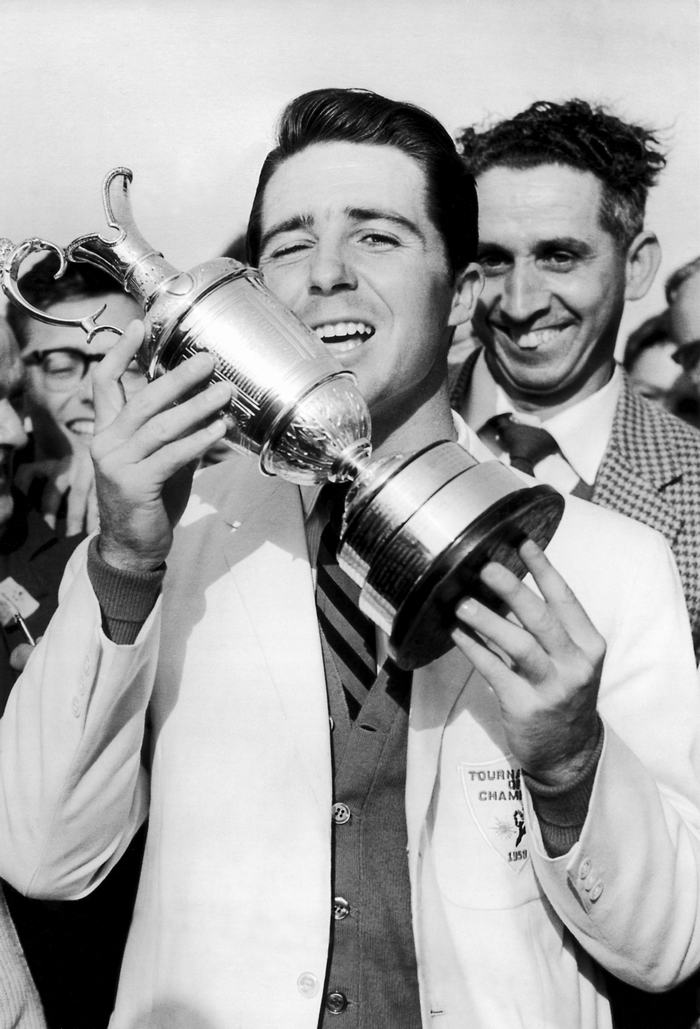 Q: And how did that win change your mindset for the rest of your career?
GP: Well, obviously for me, The Open Championship has always been the most important tournament in the world. And I say that for a reason. At The Open Championship, you can hit a drive and a wedge one day and the next day you can hit a drive and three iron. Yardage doesn't mean anything. I see young guys today they're looking at a yardage book all the time.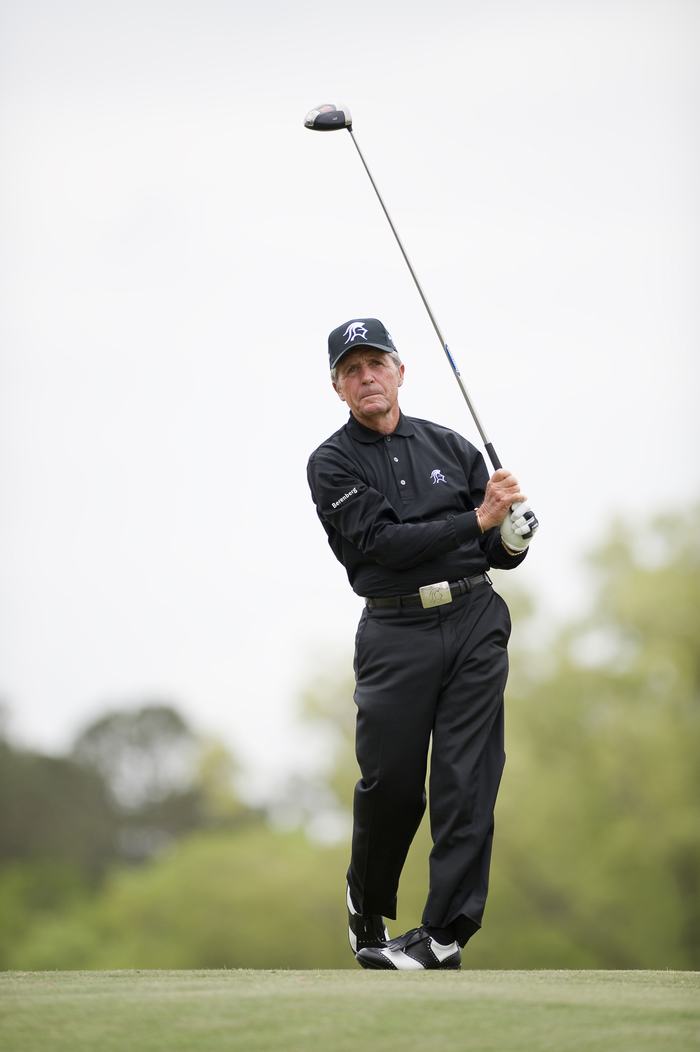 Q: Is that something you disagree with?
GP: They even look at a book where to putt. Now if you don't know where to putt, you've got a problem. All of the great putters of the world, they never looked at a book. I think they should stop that because it's using up time too much. We got to think of ways of not making golf slow. We should let people use a range finder. People walk 50 yards here and there, but they don't know how far they hit the ball anyway. Instead just use range finder. Click and there it is. Play. So, I'd like to see that being done.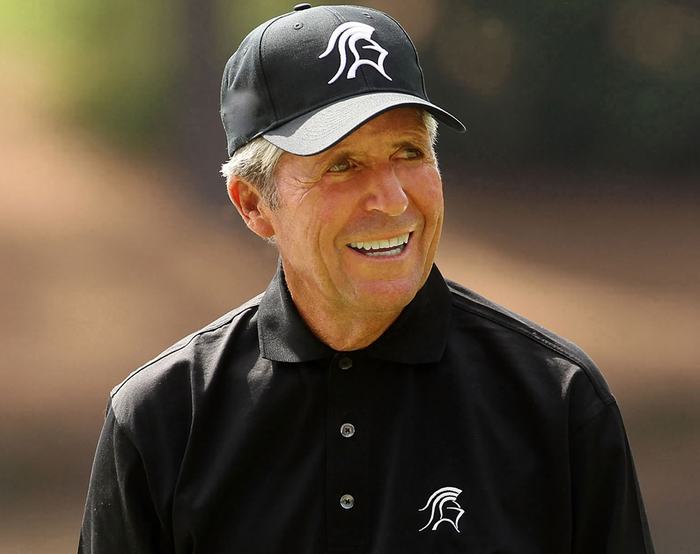 Q: What are your thoughts on The Open Championship generally?
GP: I'm neither America nor a British citizen. But I really consider the British Open to be the most important tournament in the world. It's so different. You have so much adversity in the tournament. You get in the bunker, you have to play out backwards. You play in the morning and you play in perfect weather, but in the afternoon you play in a strong wind. You've got to battle the elements. It's a continuation of adversity. There's no use having a yardage book. Sometimes you can hit a 7-iron 240 yards or you can hit a 7-iron 70 yards. So, you've really got to use what I call your natural instinct when playing.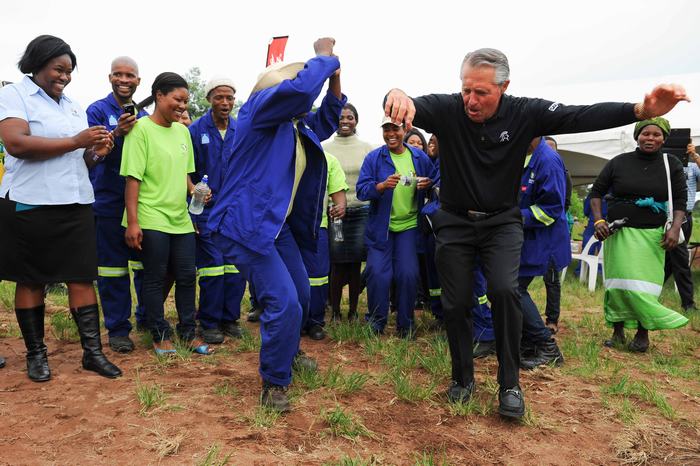 Q: Tell us more about that natural instinct?
GP: It's something that's missing for lots of regular tour events. They are looking at books to putt now, which I don't think you should be allowed to do. Reading a green is part of something that you should be doing yourself with your caddy. I don't know where we go from here. Soon you'll have a little device you keep on the side of your belt and it will say: "The wind's blowing into your face how seven miles an hour, you've got to play uphill, you'll need a 6-iron." We are getting away from the great natural ability that a person has. That natural instinct, which I think is vitally important to separate one golfer from another. If they had to play with the equipment we played with, you'd find a lot less players would be able to win tournaments than they do right now because it definitely separated the players to a great extent. You had to be a better shot maker with the inferior equipment.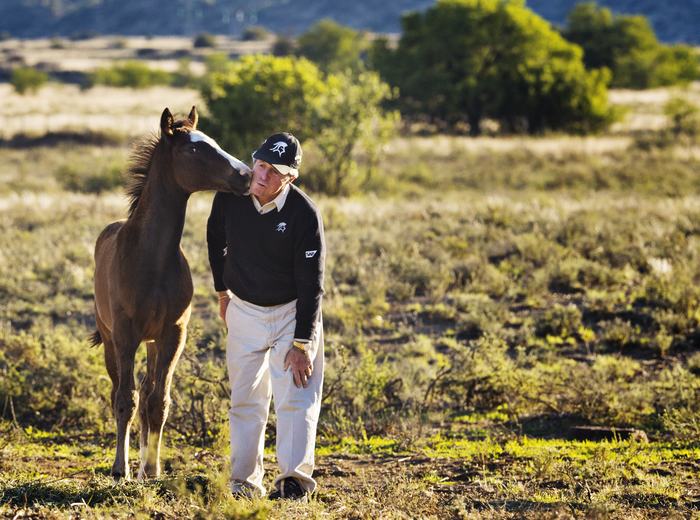 Q: What's your favourite Open venues and what do you think of Royal Portrush as a venue?
GP: I was a Royal Portrush three weeks ago. I don't know if there's a finer Links golf course in the world. It's hard to say. I think the two best links courses are Turnberry, where the redesign has done a marvellous job at bringing back the Scottish tradition and then also Royal Portrush in Northern Ireland. You cannot get a better golf course in the world. I never thought I would ever live to see the open played at Royal Portrush in Northern Ireland again with all the difficulties that they were having. It is marvellous to see it's going back there. Northern Ireland is a great place to have The Open and the whole of Ireland will benefit because you're going to have hundreds of thousands of people going there from all parts of the world and the media will explain to the world what a wonderful course, country and people they have there.
Q: Do you have a favourite for a winner at Royal Portrush?
GP: I've got a feeling Rory McIlroy is going to win and boy that would bring the house down. That would be a wonderful thing for golf in Northern Ireland. That would be the most appropriate when you think that The Open hasn't been there since 1951. Ironically, the last winner there was Max Faulkner, who was signing his name 'Max Faulkner. Open Champion.' after 54 holes.
Q: Is Tiger going to pass Jack?
GP: I don't think so. The odds are stacked against him doing that at his age, but we are talking about Tiger Woods. I'm such a Tiger Woods fan. His comeback I think it's the greatest comeback ever in any sport. What he did after what he went through, my hat's off to him. My goodness me my hat's off to him. So, do I think he will pass Jack? I don't think so. Would it be good if he did? Yes. All records are there to be broken. I'm forever hoping the Tiger will do well.
Q: If you had a fiver in your back pocket, would you put it on Tiger?
GP: I'd put it on Rory McIlroy because I'd love to see him win. I just think it would be a marvellous thing for Ireland, not only having the open there but an Irishman winning it would give Ireland such a boost in the world. And, you know, he just won the Canadian Open the other day with 22-under, so he's ready. An Irishman is The Open Champion. That would be just marvellous. We must never forget the amazing amount of good that this Open Championship is going to do for the economy of Ireland. Forty-five-thousand tickets a day already sold. The amount of people that are coming in and the amount of money that's going to be spent all over the country sightseeing, it is fantastic because it's a great country.
Q: The player foundation has raised an incredible amount of money for charity, over 64 million over the years. Can you tell us about how money makes a difference in the lives of the people?
GP: Well it's been interesting and very enjoyable for me. It's not easy at my age in the latter part of my life to travel to all these countries and raise that amount of money, but we are helping young people that are not as fortunate as we are with a number of projects. The sponsorship of Berenberg Bank have been just unbelievable. In London, they've helped us build the Depaul home for young people experiencing homelessness and are turning their lives around, becoming doctors and lawyers after sleeping on the streets. It's quite remarkable. In South Africa, we've built two schools which is really rewarding to see people without an opportunity of having education now going out into the world and excelling. The support we have raised gives people a place in the sun. Having been very poor as a young person, it gives you an appreciation. So few people in the world have the same luxuries as we do and we are inclined to forget that. So, we have changed the lives basically.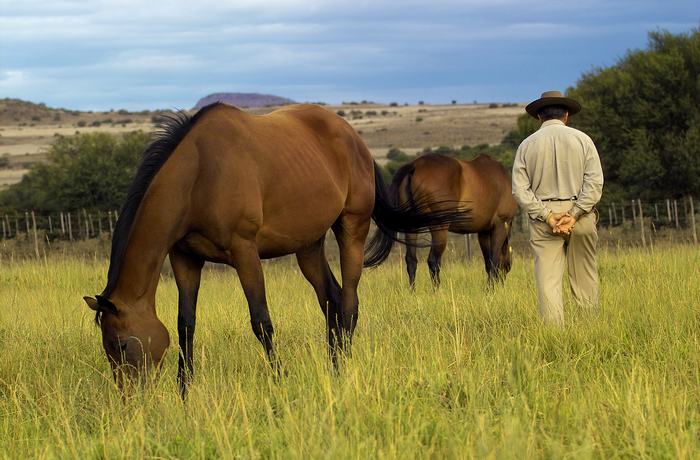 Q: In turn the Gary Player invitational has been supported by male and female golfers from around the world. What does that support mean to you?
GP: I think golfers are very interested in helping charities. Most of the golfers have a charity of their own. And, if I may say, this started in 1965 when I won the U.S. Open. I was the first golf at that time to give my entire check back to cancer as my mother died of cancer, and to junior golf. Since then, it's been a continuous thing that's being done by all golfers and I'm very proud of the way golfers have really helped people along the way. Golf is a magnificent sport and it's a great catalyst for raising money because the average man can play golf with pros, but he can't go out and play rugby with professionals, for example. So, golf is a very special sport. It's a game you can play all your life.
Q: Do you think you have inspired other golfers to look at the charitable impacts they could make? And what do you think golfers could do more of to help?
GP: I don't want to take too much credit. Obviously it's their enthusiasm that makes them do it and they realize that they have a debt to society. I think people must realize that. And I think that it's going to continue, even more so into the future. The young people, they're making so much money. When I think back my first Open win at Muirfield, I won a thousand pounds, but that was in 1959. That's 60 years ago. I don't know what that would be today be a substantial amount of money but now these young fellows are making a lot of money now. Although I think they are just as generous.
Q: What does the support of Berenberg mean to you?
GP: Well without Berenberg we wouldn't really have had the success that we've had. They've been a very outstanding sponsor of this event. As has Rolex. If you look at Rolex, what they've done for golf and sport. Probably more than any company that I can think of. Between those two sponsors we've been very fortunate because if you don't have sponsors today you just cannot reach the heights that you would like to.
Q: In three words can you sum up what the Gary Player Invitational means to you?
GP: I think changing the lives of people. Contributing to society. And camaraderie. Well that's three sentences but, you know, when you get to my age you don't hear as well. So, you need a mulligan.
Q: Coming very closely behind is the Women's British Open. As a massive advocate of women's golf, would you support calls support for equal pay for the women's game?
GP: Yes I would. I admire the example of tennis. It's marvellous to see they have come up with equal pay. I watched the Netherlands playing Sweden in the Women's World Cup. Those ladies played so well and, if you look at the galleries and the attendance and the coverage, my goodness me, that shows the demand is there. These young ladies, they train hard and they travel around the world. They also have big expenses and they are providing such a strong example for young people everywhere.
Q: There's a trend of golfers becoming more health conscious but particularly more muscular. Do you think they've gone overboard?
I think they've under done it, if anything. I've been ridiculed about doing weight training. Even today, I still push 300 pounds with my legs. I run the treadmill at max. I did thousands of sit-ups and planks and crunches a week. And that's why at 84 I can still beat my age by 10 or 12 shots every time I play. It's living proof. Rory McIlroy deadlifts 250 pounds or more. Look at what Koepka is doing with heavy weight training and look at his form. We've heard continuously from media that weight training is bad for golf. But look at Tiger Woods. When he played his very best, he was pumped up extremely so. These guys are real athletes now and they've realised you've got to do weight training and stretching and eat properly.

Q: How have you managed that longevity that no one else really has?
GP: Well, you've got to eat well. The other thing is you got to sleep. Well, I'm blessed that I've got a great marriage. I'll be married for 62 years. I've been going out with my wife for 70 years. We have a large family: six children, 22 grandchildren one great-grandchild. So, there are a lot of things that go towards longevity. You have got to work on your mind. If you take the real superstars, the Jack Nicklaus, the Tiger Woods, the Tom Watsons, the Lee Trevinos, the Ben Hogans, they all had something that was different. In their mind, something was different. What is that thing? It's called 'It'. No psychiatrist or psychologist can tell you what that is. It's God-given. It's not even given, it's loan to you, not on a permanent basis. You take a guy like Tom Weiskopf. He was a better golfer than Nicklaus, but he won one Major on the regular tour and one on the senior tour. It's not just swinging a golf club.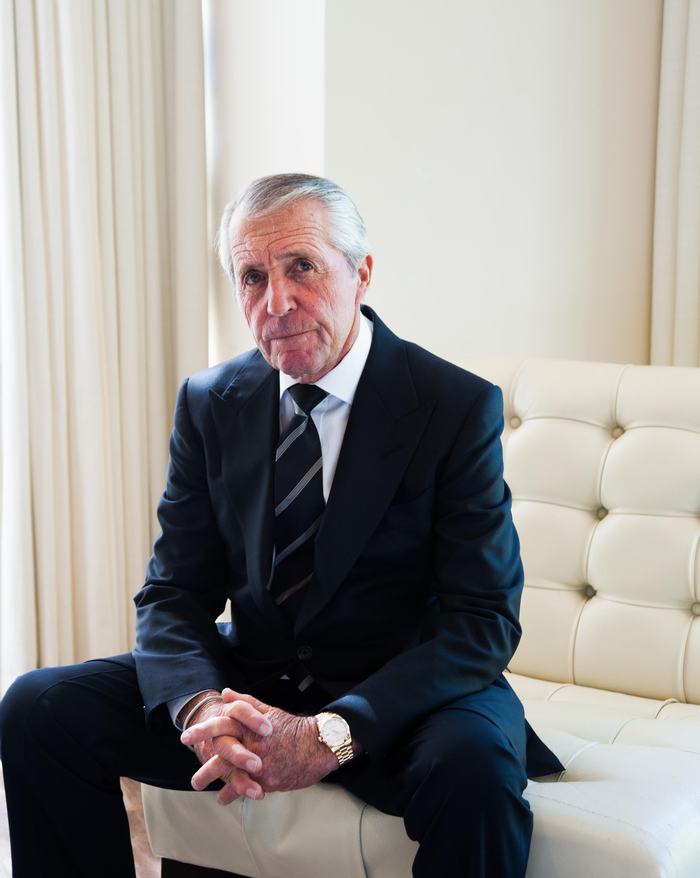 Q: Pace of play is one change you've probably seen over the years but how has the business of golf changed over your long career?
GP: Well the business in golf has changed but one of the big mistakes is when professional athletes think that they have business acumen of sorts. If I had my life over again, I would really have studied and taken business to some degree. I think that's very important for young and professional athletes to understand that. The prize money of golf has changed dramatically. The sponsorships, the charities, the crowds. I mean, take The Open for example. This is the first time at the oldest of all the Major Championship where they've sold out 45,000 tickets a day without even selling at the gates. This is just unheard of. So, everything has changed dramatically but as Winston Churchill said, change is the price of survival.
Q: So you support change?
GP: I support change. Yes. You'd be silly not to support change. I mean you can't live in the past. You've got to live it in the present.
Q: Is there any one factor you think has been the key to your success?
GP: I think the faith that I have. It tells you when you're doing things wrong. It tells you when you're doing things right. It helps you. Everybody has problems. I don't know anybody on this planet that doesn't have a problem. And if he doesn't have it now, he'll have it later on in life. But, when you have faith, it helps you to adjust to everything. I know when I was playing in a tournament, I never ever gave up because I felt that that wasn't the right thing to do. Even if I was going to finish last I'd rather finish second last. So, I think my faith has helped me and has been the great strength of my life. With my marriage, with my family, with my business. Faith and remembering that a great man is judged not by how he treats the higher echelon but how he treats a lady who's sweeping an airport or somebody who's in the street that doesn't have anything.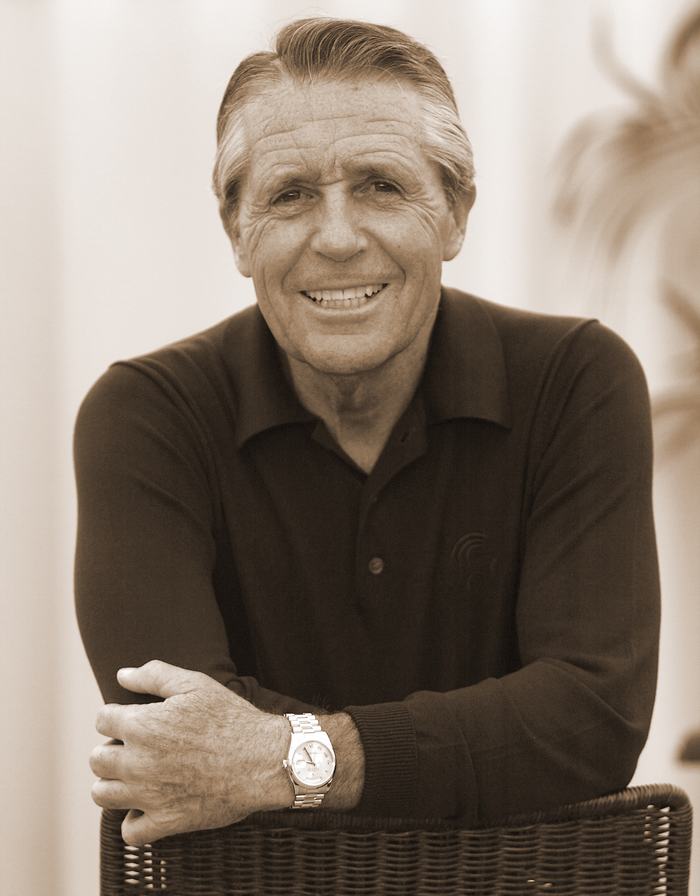 Q: So humility?
GP: I think humanity is part of it. Look at faith, humility, love. Love is a very important thing. Respect, understanding, patience, all of these things fall under that category of faith. And it's a shame to see so many people who disregard it. But we all have our choice.
The post Gary Player's Memory on The Open appeared first on VGM Viet Nam Golf Magazine.
The article "Gary Player's Memory on The Open" was originally published on https://vietnamgolfmagazine.net/en/gary-players-memory-on-the-open/