As one of the biggest names in golf, Sir Nick Faldo has set his sights on Vietnam with the Laguna Golf Lăng Cô and Faldo Series Asia Grand Final elevating Vietnam's golfing reputation.
What inspired you to design the "rice paddy" concept?
When we arrived here, in front of the fourth hole now were all these wetlands and lowlands, which were wet and are always going be wet with Vietnam's environment. We said "well why not make a theme out of it, create some rice fields". And so while we have many different environments here such as jungle, beach, river and rocks; this one seems to make sense because it's native to here.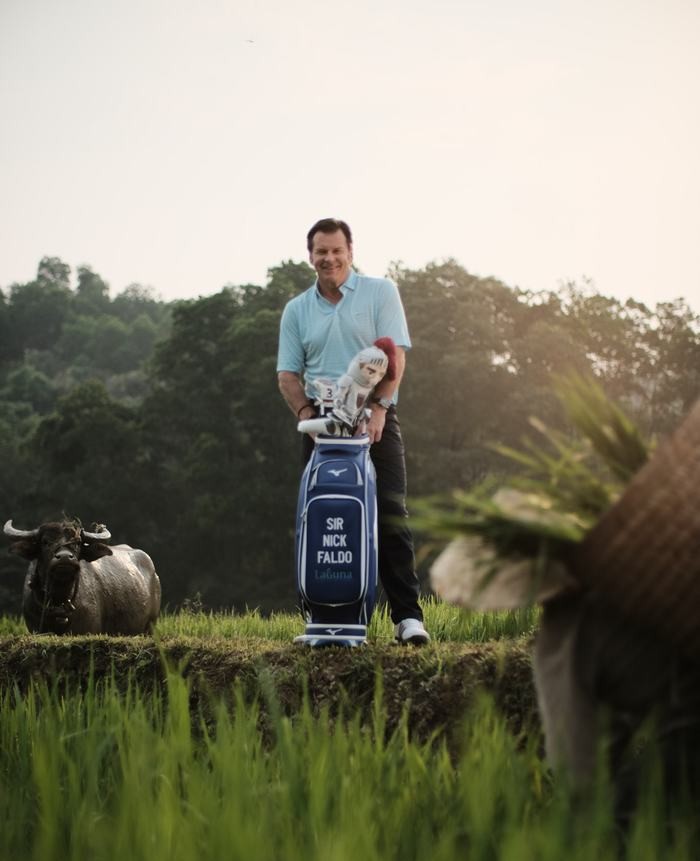 Laguna is in its best condition ever. What are the improvements?
We're getting more oxygen in, we took the trees down the beach which helped the view and got the air to come down number 8. Now we're really looking at the greens because some greens are quite harsh. And we've got maybe too many features. Most greens probably need only one unique major feature, some would have two or three features. So, we may knock the odd feature down, make it more elegant for a resort course.
What is 'Sir Nick Faldo Design' and why is Laguna Golf Lang Co the first golf course to be upgraded this status?
Elevating Laguna Lang Co to be the first Sir Nick Faldo Signature Deisgn Golf Course in the Faldo Design Global Portfolio is a testament to my interest, time and efforts to continually enhance the course each year with new features and subtle tweaks here and there. Laguna Lang Co is a course that I visit every year and staying at the Banyan Tree is a real treat who could ask for a better setting. It makes sense to have this course as my flag ship design in Asia and maybe the world. For other courses and new projects the Signature Design Branding will be an option for developers to upgrade the design status and invest in a long term relationship with me and therefore Faldo Design.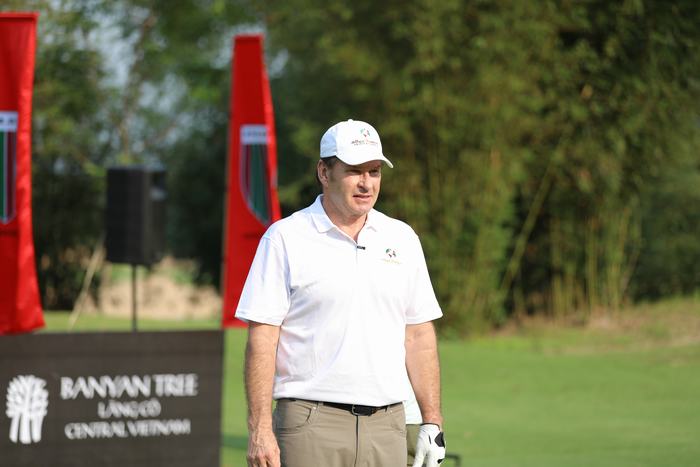 The contract to hold the Faldo Series Asia Grand Final at Laguna Golf Lang Co will be extended for another two years?
Yes. They've got their own hotels, and the range is right in front of us. They put us in different restaurants every night. In our past, we put the kids all in one big room we'd bring in a roughly enough food at night and there was no real atmosphere. But they host us beautifully here. I mean to be in different restaurant to eat different food, and the quality of the food is fantastic. So, we couldn't ask for anything better.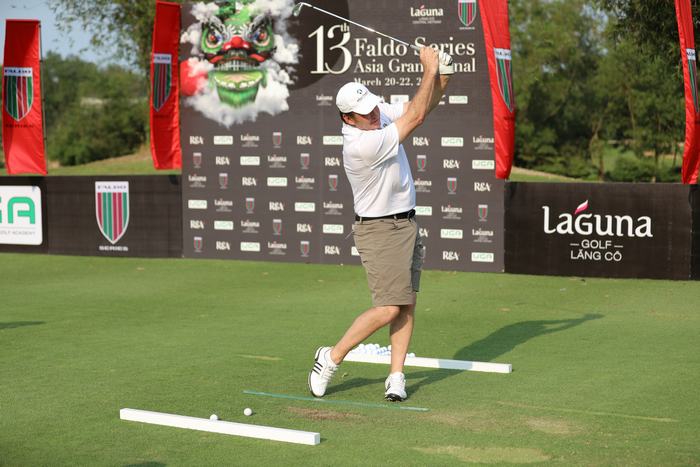 How should Vietnamese golf courses be promoted to be more recognized internationally?
Now, there are some Americans, when you say "Vietnam", it still conjures up a picture of the war that was many years ago. I have been coming to this part of region for nearly 10 years and you've got five-star hotels and a great quality of life, great food, and if given the right time of the year, great weather. There's some secret places in the world and it is slowly get more and more recognition.
What's your view of the Vietnamese players this year?
They're improving all the time. There's so much information on the phone now. There's an opportunity to learn by yourself on courses. It's great to have a professional coaching as well. Things are going to keep improving here I think, because Vietnam is interested in creating a lot more golf courses, so there will be a lot more opportunities. It will take time, but at least they've got the opportunity.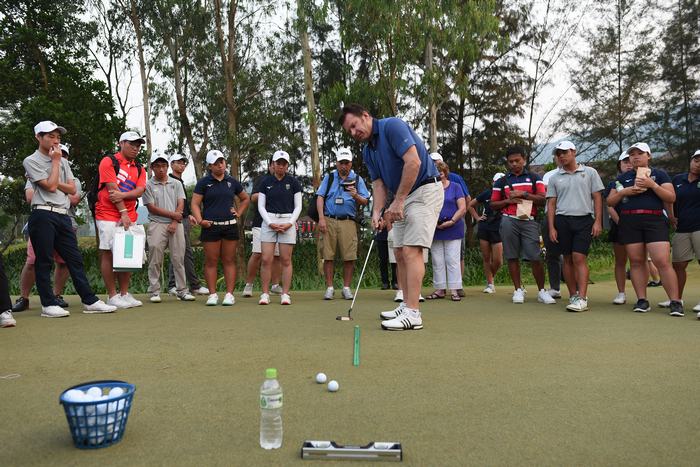 Đăng bởi Hà Phan
The article "Sir Nick Faldo and the love to Laguna Golf Lăng Cô" was originally published on https://vietnamgolfmagazine.net/en/sir-nick-faldo-and-the-love-to-laguna-golf-lang-co/