The 11th Swing for the Kids charity golf tournament, co-organised by the Ministry of Planning and Investment's Foreign Investment Agency, Vietnam Investment Review, BRG Group and SeABank, has kicked off today, with almost 200 golfers participating, the highest number ever.
Bui Quang Vinh – Former Minister of Planning and Investment
I'm very happy that the tournament has received strong support from the sponsors and golfers. This year the number of golfers is the biggest ever. The golfers are not only here to play but to contribute to helping disadvantaged students. I hope that the tournament will be better known and will be even more successful in the future.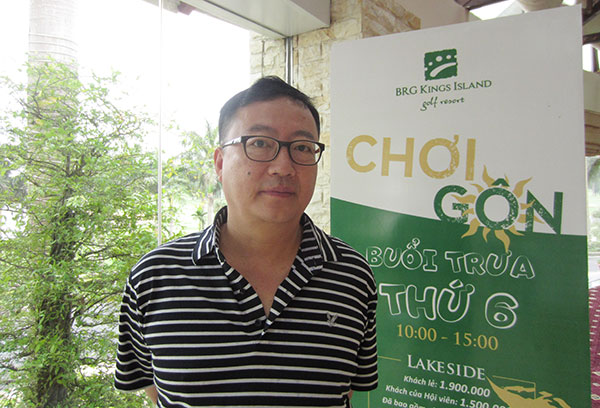 Kim Yong Seok – Public relations director of Samsung Electronics Vietnam – the Diamond Sponsor of Swing for the Kids 2017
This is the third time that Samsung Electronics Vietnam have sponsored the event. It's a meaningful event that contributes to society. If it's just for play then we wouldn't join but because it's an event that facilitates education for disadvantaged students, that's why we joined.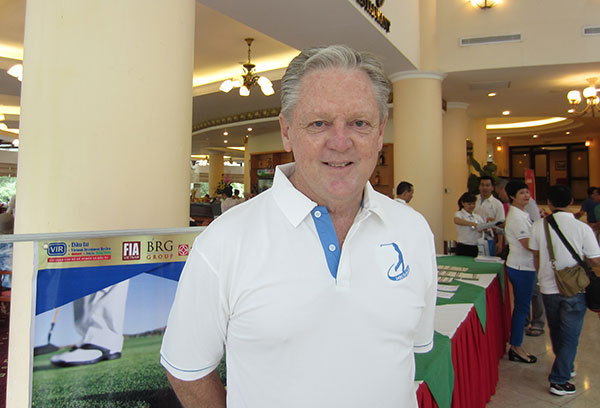 Peter Baker – Supervisory principal of KinderWorld Group – the Golden Sponsor of Swing for the Kids 2017
KinderWorld through its Pegasus international college has provided 190 scholarships in the past six years to help young people learn culinary skills and gain employment. We are very proud to see many young people who earn those scholarships now employed in many restaurants around Hanoi. KinderWorld has been a long-time gold sponsor of the event. It means a lot to us.
KinderWorld is focused on providing educational opportunities to young people in Vietnam and we see this is part of our social responsibility to contribute to the event. We look forward to continue this for many years to come.
It is less than an hour till the prize winners of the 11th Swing for the Kids charity golf tournament are announced. Here are photos of the wonderful moments the participants of the tournament have had throughout this exciting day.
By Hong Anh
The article "Swing for the Kids 2017 a fun and meaningful competition" was originally published on http://www.vir.com.vn/swing-for-the-kids-2017-a-fun-and-meaningful-competition.html