The Japanese government has agreed with Vietnam to invite 10,000 nursing caregivers from the Southeast Asian country by the summer of 2020 to counter a serious manpower shortage in the industry.
As a first step, Japan plans to receive 3,000 personnel within one year, with Tokyo offering financial assistance for language training, and then expand to 10,000 in two years. By setting a numerical target, the government hopes to accelerate the preparations.
Prime Minister Shinzo Abe on Tuesday instructed his cabinet to start making arrangements to accept more foreign workers into the country. Tokyo is working to set similar targets with Indonesia, Cambodia and Laos.
Japan and Vietnam are expected to sign a memorandum of understanding as early as this year. It will be categorized as part of the "Asia Health and Human Well-Being Initiative," a Japanese government program to provide Japanese knowledge and expertise on nursing care and social welfare to aging Asian societies.
Japan began accepting Vietnamese workers in the nursing field last November under an expanded technical intern training program, through which additional caregivers will also arrive.
Those who can speak some conversational Japanese are able to obtain residency for up to five years. The government will create a new program allowing those who complete their technical training to stay up to another five years.
Few people, however, have actually used the technical training program for nursing due to tough language requirements that necessitate educational spending. Participants are forced to return home if their Japanese conversational skills do not reach a certain level within the first year of stay, making the trip to Japan too costly.
Under the new program, Japan will subsidize these educational expenses and work with companies that teach caretakers how to help the elderly remain self-reliant. These workers will be paid the same salaries as Japanese workers. The government will initially accept 3,000 people through 12 designated Japanese companies as technical trainees. The Vietnamese government will also approve six agencies for sending talent abroad.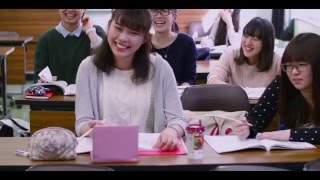 In what is believed to be a first in Japan, a prestigious national women's university officially announced Tuesday its new policy to open doors from 2020 to people who were assigned as male at birth but identify as female, saying it's a natural decision that takes gender diversity into account.
(Japan Times)
---
The article "Japan agrees to accept 10,000 Vietnamese caregivers" was originally published on http://newsonjapan.com/html/newsdesk/article/123472.php