Recently, VGM had the pleasure of enjoying an exclusive chat with Thongchai Jaidee, thai Thai mega star and one of Asian Tour's top performers.
Hi Thongchai, what do you think about golf in Asia?
It is very good now and has improved a lot. It is very exciting to see young generations coming up, not only from Thailand but also from many other countries. I would like to see more Asian golfers playing in bigger PGA events like the Asian Tour, European Tour and the majors.
How did you come to play golf?
I am lucky that my house was across from a golf course. I started myself at the age of 16 and tried very hard to play. After two years, I joined the Royal Thai army. I was lucky again that there was a golf course there and I got plenty of golf training as it was a sport in the army. Everyday, I worked in the morning and in the afternoon I practiced golf. I was a parachutist in the army and this helped me to get a stronger body and mentality. After that, I joined the national golf team at the age of 25 and learned a lot about playing in a team, then I turned professional when I was 30. During the first years of my professional career, I played on and off as I had not little experience. My new career required me to have strong mind to concentrate on the game.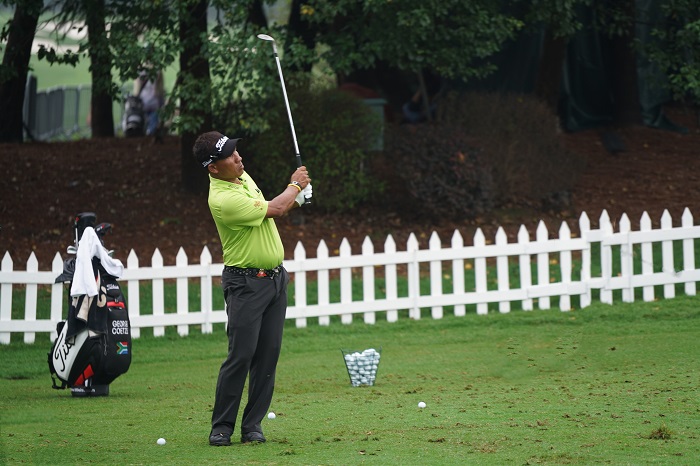 How has golf changed your life?
Yes, golf has changed my life! Until I was 25 years old, I did nothing and had nothing, even when I was playing in the national team I did not have any money. But when I turned professional in 1999 it gave me confidence and I became hungry for work and tried hard to win tournaments. Golf is my life, it has changed me from nothing to who I am today. I have a house, land, projects, my foundation and my future. This is good and fun job, you can travel to different countries, different locations, play in different golf courses around the world.
How many tournaments do you play a month?
It depends on how big the tournaments are. There are lots of tournaments on the European and Asian Tours, so I can pick which tournaments I want to play. Actually, I play at least four events in a row, then take one or two weeks off, then continue to play. Sometimes, there is the tournament you can't say no to. I always try to go forward and it is very good to see golf grow and expand very fast across the world.
What do you do with your foundation?
I support young kids in Thailand to try golf, help them see a fresh future. I have been doing this for long time ago, about 15 years. You cannot say 'no' to support someone. Golf is everywhere now and it is good to give children a chance.
I worked with many juniors and some will soon play the China tour. It is great to see young kids commit to golf. Not only in Thailand, but I would like to see more kids from China, Indonesia, the Philippines and Vietnam start with golf and grow up. For my point of view, Asian girls still have more chances than men, because there are many good male golfers already. But we can't say no to boys, the door is always open.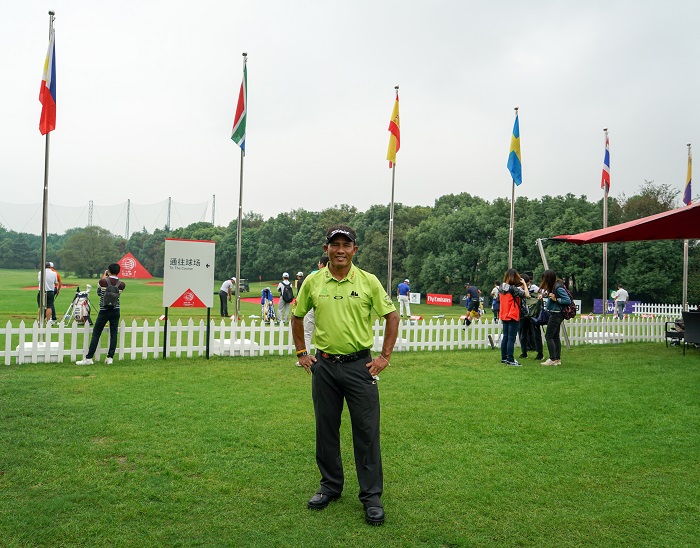 How many children do you have?
I have two boys. The oldest one is 14-years-old and he likes golf, the other one is 8. I love showing them what I am doing. But I don't expect them to play and do not want to put pressure on them. If they like to play, I will help and support them. If they don't like, it doesn't matter. You know, golf is not easy.
How can Vietnam improve golf as a sport?
We are lucky that in Thailand, we have good local support of tournaments and even help from the government. Support also comes from companies as well, that is why we can promote golf so easily in Thailand. For Vietnam, it should organize more tournaments, but you need sponsorship. Golf needs sponsors! This is vital to grow the game. A kid can be supported either by a company or government so that he/she can train with coaches and trainers. We all work together and the game can be improved very quickly after a few years, very simple!
What will you do in the next five years?
I will focus on my business as a property developer and investor. However, I will keep playing, I will play until I can't hit the ball (smile). In three more years, I will play senior golf. I love golf, I can't say no to it.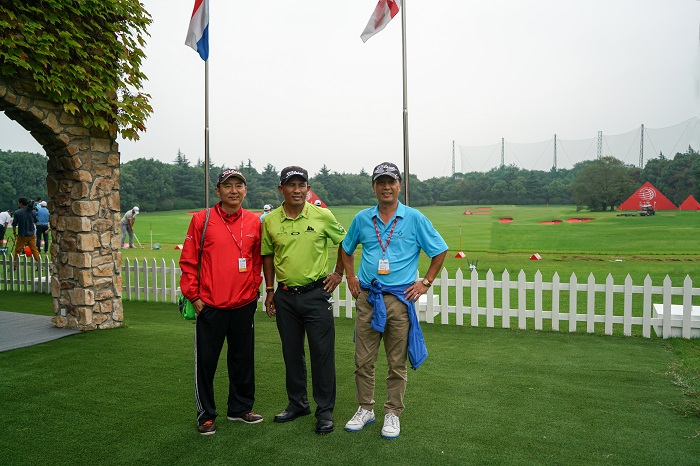 Have you ever played in Vietnam?
I got 2nd place at the Carlsberg Tournament held long time ago at Chi Linh Golf Club in Hanoi. After that, I played in a Korean tournament in HCMC.
I know Michael Tran very well, he is close friend of mine. He practised with me about three years ago, he stayed with me in my hometown. I know his family, I have been in his home in HCMC. He is very good player, what he needs is a stronger mentality. I also met a very young player Anthony Truong, he did very well. But I would like to see more coming up. As I tell you, if we have more sponsorship support, it can improve very quickly.
What's your message to Vietnamese golfers?
If you want to play golf well, you have to learn from the very basics, it is important. Second, you need a good coach and to practice hard. Then, you will improve very quickly.
Thank you very much Thongchai, we look forward to seeing you in Vietnam again!
Đăng bởi Thùy Chi
The article "Meeting Thongchai Jaidee" was originally published on http://vietnamgolfmagazine.net/en/meeting-thongchai-jaidee/