Tom Lehman, Former Ryder Cup Captain, Provides Perspective
Tom Lehman, 59, captain of the 2006 United States Ryder Cup team, talks about selecting players, leading a team, and breaking a 25-year losing streak overseas. This conversation has been condensed and edited.
What's it like being a Ryder Cup captain?
It's a huge honor because it's the people who you look up to and respect in the world of golf who ask you to do it. It's something that you don't always put on your list of goals, thinking you want to be a Ryder Cup captain someday. It just sort of happens. There are very few guys who get to do it. It's special. There's a lot of responsibility and pressure. But you'll never forget it.
What was difficult or challenging about being the captain?
Nobody is ever prepared to do it, really. None of us are coaches, we're players. The difficult part was making your picks. I only had two, now they have four, which is easier because there are only a couple that are pretty obvious. Making those two picks for me was the most difficult because sometimes the players don't always separate themselves, and I had to go with gut instinct and intuition.
Do players pressure you to get on the team?
Yes, and it's difficult to have to call the other guys to tell them you didn't pick them. That was the hardest, because they're your friends, people you know and respect. You always get lobbied. Some guys will approach you about how much they want it, other guys just let their clubs do the talking, and they'll get picked if they are the right guy. Some guys who don't get picked handle it the right way and thank you for being considered. Others call you a jerk and get angry. That's the tough part. You don't want to make a bad pick and hurt the team by picking the wrong guy.
What kind of balance and alchemy goes into those pick decisions?
More goes into it than hitting shots; it's not as simple as who hits it the farthest. It's about whether a player is a real team guy or an individual. You need to know who fits best within the team. You need to provide an atmosphere where the guys can relax and play their best golf. You need to understand the guys on the team and what motivates them.
What kind of players work best?
You have to pay attention to that and find each guy's sweet spot and kind of push their buttons. You have to buy into the team, no doubt about it. Everybody needs each other. They can't do it themselves. Everybody has to do their job, stay in their lane and just be you. It's a simple thing. You have to get into the process. You can't have guys who hang to themselves. That's a cancer for any team, whether it's basketball, football, baseball or golf. Those guys don't last long. You want guys who do everything they can for their teammates and make them feel confident and comfortable and inspire them. Good teams do that. They create a collective confidence that grows and spreads and becomes consuming. Then the team is fantastic.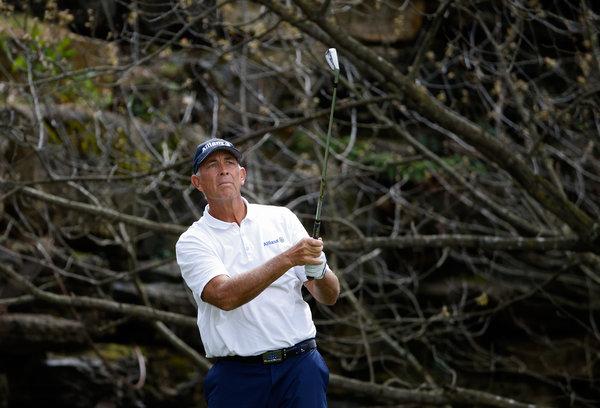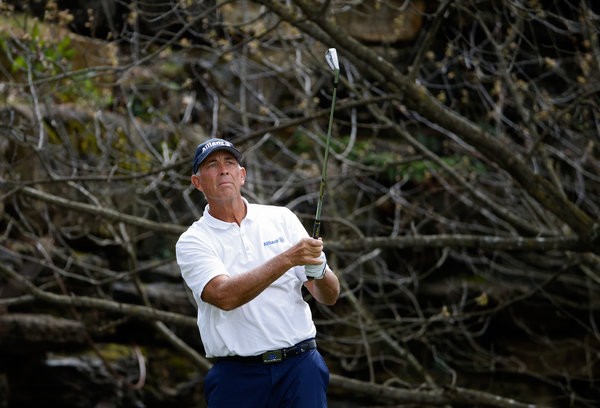 What about pairings?
More often it's about who you don't want to play with. Some people just know they don't gel and connect. Jordan Spieth and Patrick Reed are both emotional, high-energy guys. They create something that's almost unstoppable. But then there's Jordan's buddy Justin Thomas. Maybe they should be paired up and Patrick Reed plays with Tiger Woods, somebody that Patrick really admires. Patrick's fire inspires people. To play with Tiger, who is already a fiery dude, is a great pairing. Splitting up Spieth and Reed could create two teams that are equally good instead of just one. Those are all the things that a captain goes through.
Jim Furyk is captain this year. What's going through his mind?
I'm sure he's talked to some coaches who he respects a lot, like Bill Cowher from the Pittsburgh Steelers, to get his take on things. He's trying to figure out what to do to create that atmosphere and play as a team. Jim is very process-driven. He's not so worried about the result, he's about execution, 'Let's just do it.' It kind of takes the pressure off, and that's the way to handle it.
He's really fortunate to have a great team. If I'm Jim Furyk, I'm going to be super confident. Jim is a smart guy and should be very proud about the way he's done things and his message about being in the moment and doing your thing and following the process. There's personally nothing he could do to mess it up. Not that he would. But at this stage of the game, these guys have been around and know what guys go well with each other and have a lot of experience. He's going to put the right partnerships on the golf course, and then it's out of his hands. Now, it's showtime — step aside and let it go.
The U.S. hasn't won on foreign soil since 1993. Could this year's team break that slump?
Playing in Europe is a tough and rugged environment. It's not for the faint of heart. But our team has so much courage, chutzpah and swagger. They are confident and talented. They have all the intangibles. If the Europeans win, it will be an upset. Even though we are on their home turf.
What do they need to do to win?
These guys play individual golf; they have their own methodical process. When they play on a team, they start thinking too much and get out of their process. They have applied their individual game to the team. My advice is to just play your game. If you do all the little things right, take care of details and don't make mistakes, they'll leave winners.
Some critics say Ryder Cup galleries can get overzealous. Is that a problem?
The stuff I heard at the 1996 British Open was way worse than most of the stuff I hear at the Ryder Cup. I don't have a lot of sympathy for anybody who complains. You're a professional; deal with it. Use it. Don't sweat it. The more personal you make it, the more it would make me mad and fire me up.
You hear some stupid and nasty things out there. If they start talking about your wife, take it in, let it churn around and spit it back out with birdies and eagles. You want to get personal, let's do it. I'll take it out on your guy right here. I may or may not beat him, but I'll go down swinging.
A version of this article appears in print on , on Page B13 of the New York edition with the headline: The Art of Finding the Right Players When Friday-Sunday
. Order Reprints | Today's Paper | Subscribe
The article "Tom Lehman, Former Ryder Cup Captain, Provides Perspective" was originally published on https://www.nytimes.com/2018/09/26/sports/golf/tom-lehman-yder-cup-captain.html?partner=rss&emc=rss